September 28, 2005
AFTER RITA STRUCK EAST TEXAS WITH 105 MILE AN HOUR WINDS, THE PANIC RUSH TO CHECK ON MY ELDERLY MOM
Going to Beaumont  by Nelson Thibodeaux
Mix together 105 mph sustain winds for several hours along with a stubborn Mom who refused to become an evacuee and the end result was some serious stress.  I  have just returned from the Beaumont area (early Wednesday morning) after a trip to check on my 82 year old mother who rode the storm out with a neighbor.  I spoke with her shortly after Rita had passed Saturday via her home telephone and also spoke with the neighbor on their cell telephone.  I understood there was some damage to Mom's house, located between China, and Beaumont in a rural area known as Westbury, and that she had twisted her knee trying to navigate all the fallen trees to get into her house.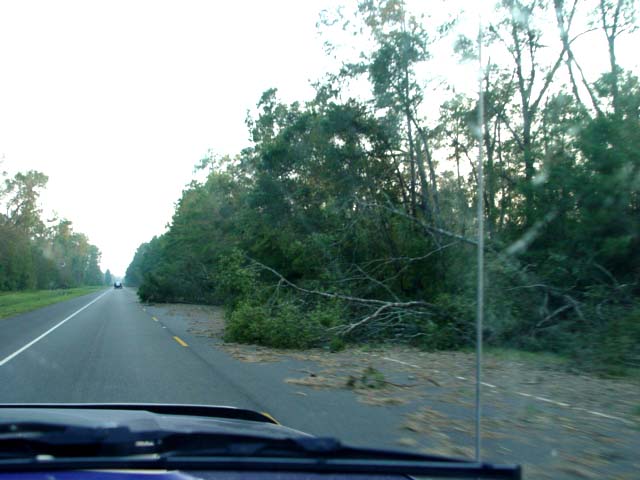 I planned to keep in touch to make sure she was doing OK until it was apparent that law enforcement would allow people to return to the area.  However, that plan quickly evaporated when on Sunday all communications was lost.  Her home telephone simply went to an answering mechanism and the neighbor cell phones didn't ring at all.
See the rest of the story and photos by Click Here.