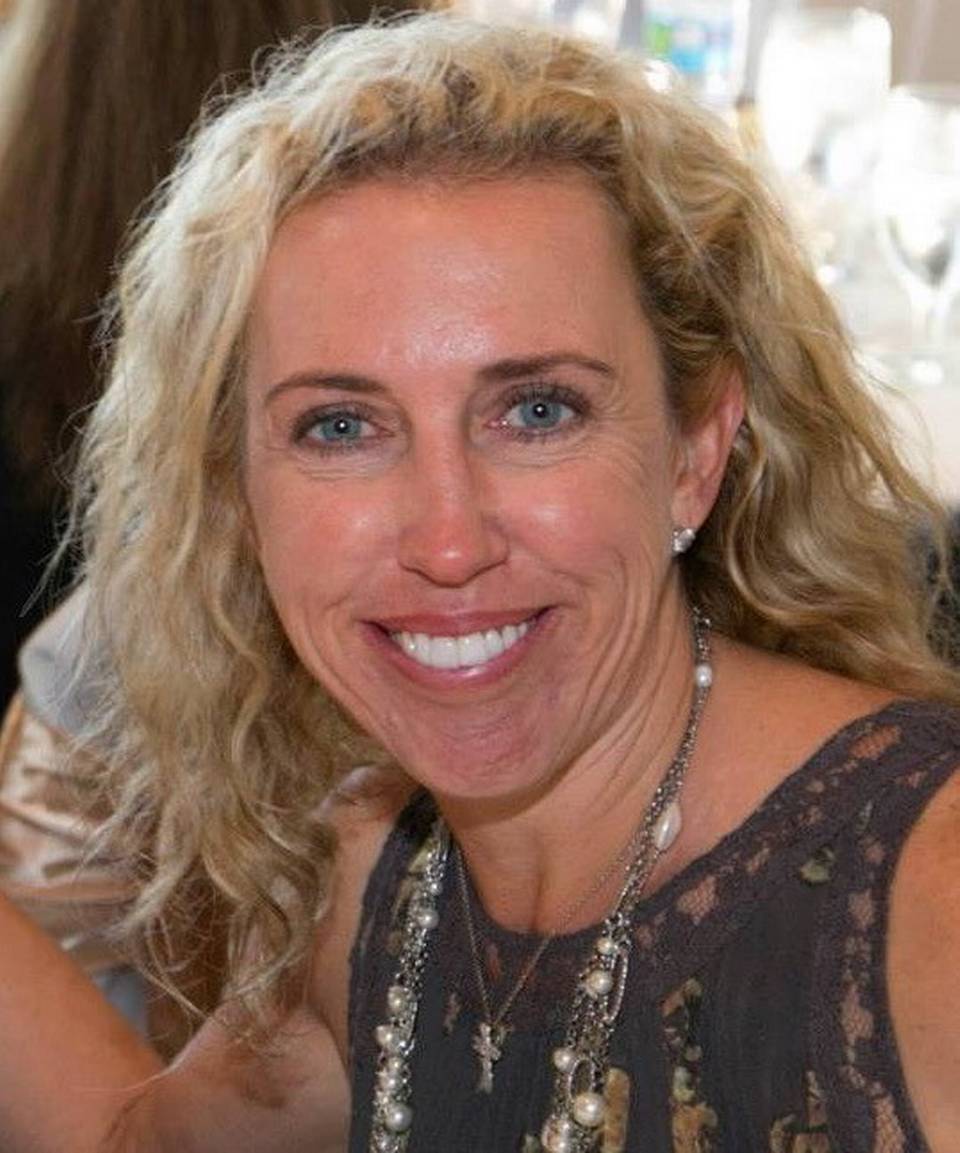 Mark Assaad
Mindy McClure
Positions/Qualifications/Background
Positions/Qualifications/Background
Mark Assaad, running for Grapevine-Colleyville ISD Place 1, is a community leader that believes the Grapevine-Colleyville community needs to reclaim its position as one of the top districts in the DFW area and State of Texas. Mark and his wife Kim moved their family to Grapevine in 2002. Mark also has a niece who will attend CHHS and a nephew diagnosed with dyslexia attending O.C. Taylor Elementary. His family chose the Grapevine-Colleyville community for the great schools and exemplary ratings of the district.
Mark grew up in southwest Fort Worth. After high school he earned my Bachelor of Science degree in engineering from Texas A&M. As a life long learner, he continued his education and earned an MBA in 2005 to give him the tools to help lead his family's engineering business. Today he manages the day-to-day operations of his family's local engineering company, which has 15 dedicated employees most of whom have been with the company for over 19 years. As a professional engineer he provides solutions to complex issues that require management of multi-million dollar budgets. When he is not solving complex engineering problems during his day job, he is out serving our community and his church. He has been an active volunteer and leader in our schools and in the community for over 13 years and has been active in state and local organizations since 1994. Mark has the broadest spectrum of volunteering between the two candidates. He has served and been a leader the following organizations during this time:
Glenhope PTA general events volunteer (2005-2014)
CMS PTA general events volunteer (20013-present)
CTMS PTA general events volunteer (2014-present)
CMS Booster Club general events volunteer (2013-present)
MathCOUNT Judge and Grader (1994-present)
FW Science Fair Judge (1994-2005)
DFW Future Cities Judge (2001-2010)
Sunday School Coordinator at St. Mary's Coptic Orthodox Church (2006-2010)
Sunday School Teacher at St. Mary's Coptic Orthodox Church (2006-2014)
Board of Deacons (2008-present) for St. Mary's Coptic Orthodox Church
Deacon (1987-present) at St. Mary's Coptic Orthodox Church
Treasurer (2013-present) for St. Mary's Coptic Orthodox Church
Tarrant County Texas A&M scholarship committee (1999-2002)
Colleyville Lions Club (2013-present)
City of Grapevine Park and Recreation Youth Sports Council member (2010-present)
President (2010-2015) North Texas Football league
President (2009-2015) Grapevine Colleyville Youth Football Association
Coach (2005-present) for the Grapevine Colleyville Youth Football Association
Coach (2004-2014) for the Colleyville Soccer Association
Coach (2012-2014) for the Colleyville Lacrosse Association
President (2002-2004) of the American Society of Civil Engineers
President (2008-2009) of the Texas Society of Professional Engineers
Vice President Education (State Level: 2006-2008) American Society of Civil Engineers
Young Members Chair (1995-1997) of the American Society of Civil Engineers
Treasurer (2002-2004) of the Texas Society of Professional Engineers.
Between 2003-2004 both organizations American Society of Civil Engineers and Texas Society of Professional Engineers named him Young Engineer of the Year for excellence in technical ability, professional achievement and civil and humanitarian activities. In 2009, the Fort Worth Business Press named him as one of the 40 under 40 rising businesses people in Fort Worth and Tarrant County.
Mark has a passion for education and he wants to BUILD the students passion for learning through his leadership.  The following are 4 key issues that will need to addressed of the next three years:
BUDGET
GCISD is currently in a $6 million budget deficit for 2015 and projecting three (3) consecutive years of $13 million deficit budgets through 2018. Mark is the only candidate on the ballot who manages a local business, has an MBA, has over 21 years of engineering experience providing solutions to complex problems, and has developed business principles to make tough decisions during hard economic times.
2.BONDS
GCISD is planning a bond within the next three years that could impact homeowner tax rates. GCISD currently has over $548 million dollars in bond debt obligation, which is one of the highest in the area. Our district does not need additional facilities and we have not heard of evidence of an aging facility that is affecting student education.  Mark will work to ensure any proposed bond has good merit before approval.
SCHOOL REZONING
The pure feeder pattern is an issue that continues to be discussed in public. This is an issue that requires a leader to take a stand and recognize that zoning for schools should not change unless there is good academic reasoning. Families purchase their property based on school zoning. All of our schools are great because of the current zoning boundaries and both high schools produce highly achieving students in and out of the classroom.
LEADERSHIP
The next three years will require leadership that has the pulse of the public and a strong voice to be heard. Mark is the only candidate on the ballot that has not only served and volunteered in the community, but has been voted by his peers to lead these organizations. Good leadership provides an open door transparent view to the office they hold and he intends to provide that open door for the GCISD Community.
Contrasting viewpoints between Mark and his Opponent:
Business:
Mark has been working in the engineering industry for over 21 years and is a respected Professional Engineer in the area and across the state. His opponent has not practiced in the area of her education nor has she been in business environment since graduating from college.
Volunteerism:
Mark has volunteered for various organizations since 1994 and has typically been nominated and elected to lead these organizations by his peers in industry and the community.  His opponent has volunteered but has never held the role as a leader of an organization.
Political Positions:
Although this elected position is nonpartisan one candidate has been actively endorsed by the Democratic Party and has party leaders calling constituents on her behalf.  She has only voted twice in local elections since 2003. Mark is a conservative Republican that has not accepted an endorsement b
Bio:
Colleyville resident for over 18 years.  Married to Rick.  Together we have 5 children.  Taylor and Emily McClure are HPISD graduates.  My son Craft Cowan graduated from GHS in 2010.  We have 2 children still in the District.  Chance is a Freshman at GHS and Jay is a 7th grader at CMS.  We are members of Compass Church.
I have a BA in English from Texas A&M at Corpus Christi, JD from Texas Tech University School of Law.  While attending Tech Law won first place and named best oralist in Spring 1996 Advanced Moot Court.  While attending SMU's Dedman School of Law as a visiting student I was a finalist in the 1996 Fall Mock Trial Invitational and subsequently named to their National Mock Trial Team.
For over 18 years I've been heavily involved with GCISD schools.  This hands-on approach in our schools, our classrooms, and our school-affiliated organizations gives me an expanded and valuable understanding of our schools beyond what you can learn from press releases or social media campaigns.  It is this involvement which provides me with a deep and broad knowledge of not only what is happening on a District level, but also what is happening daily in our schools and classrooms.  I have the history in our community to be able to see how far we've come.  I've raised very different boys in GCISD, encountering a variety of challenges and experiences, which lends a unique perspective.
Volunteer Experience:
While I don't consider volunteer experience a pre-requisite to serving on the Board of Trustees, I highlight mine to emphasize my proven commitment and vested interest in the excellence of GCISD.
Over 18 years hands-on involvement in GCISD.  Current CMS PTA Secretary (2nd year), Auction Chair for GHS 10th Man Club First Pitch Banquet that was held in February.  Former CMS positions include 8th Grade Celebration Committee, Cotillion Committee (3 years), Front Office Assistant (4 years), Treasurer for Athletic Booster Club 2013-2014.  Served as chaperone at socials, cotillions and events at CMS for a total of 7 school years.  Former CES VP of Ways and Means (2 years), assisted with Veteran's Day Celebration in 2012, 5th Grade Holiday Musical in 2010, 5th Grade Graduation Celebration Committee in 2010 and 2012.  Also served as classroom volunteer, homeroom parent or assistant, Field Day volunteer, Auction and Carnival volunteer, and chaperone from 2006-2013.  Former BES volunteer from 1996-2003 including room parent or assistant, classroom volunteer, Arts in Education, Volunteers, Sock Hop volunteer, Field Day volunteer.  Outside of GCISD I have served as Co-leader of a Cub Scout Den in Pack 228 and led them all the way from Tigers to receiving their Arrow of Light awards, served as summer day camp volunteer and Popcorn "Kernel" for Pack 28.  I've chaperoned two summer camps with Troop 1905.  I'm a current participant with two of my sons in Second Saturdays.  In the past I served in the AWANA program at First Baptist Colleyville and as an age group coordinator in the Colleyville Soccer Association.
Top Issues Facing GCISD
School Finance
While I consider myself conservative I have a real problem with how we are funding our schools and specifically how that relates to GCISD.  I think it's shameful that my state ranks so near the bottom on spending for education. In the case of GCISD we have been forced to take on debt while we send funds back to the state.  Since 1993, that's over $476 million dollars towards recapture.  In 2011 state lawmakers cut $14 million from our District's budget and later restored $3.2 million.  Prior to that devastating event we had a balanced budget.  This District isn't wasteful – their Finance and Purchasing Departments are award winning.  I've also been in our schools and have seen first hand our teachers and administrators making the most of every penny.
I support our District's decision of relying on the fund balance while we see what changes may be made regarding funding.  There were hopes relief would come this Legislative session, but it doesn't look as if it will be forthcoming.  The Texas Supreme Court will be ruling on the school finance system, but perhaps Rep. Aycock's mindset of looking for solutions rather than waiting on the courts will catch on.  I don't like debt, but the fund balance is healthy and a situation like this is exactly why it exists.  This is how we've continued to move forward on innovative programs in our District, improving the already high-caliber education parents demand.  One of the biggest determiners of your property values is the success of your school district, and GCISD is delivering in this area.  I also recognize that we have taken on debt in the form of bonds, but I think the money has been well spent—projects have consistently come in on time and below budget.  Through a strong fiscal management program GCISD has saved almost $64 million dollars in interest costs on those bonds over the past 10 years.  When you look at the situation forced on GCISD by our state, its hard to come to any other conclusion than admit that some expenditures are just better suited to a bond, and paying out the cost over the life of the investment.
I believe the role of Trustee is to demand and expect accountability, not micromanage.  We are fortunate to have a first rate team at GCISD.  Should I be elected, in every decision I make, I will be looking at the potential benefit to our students, and encouraging innovation as the District seeks solutions to continue delivering the quality of education expected by this community.  I don't believe great savings will be found by examining the budget as it stands today.  Our District has a history of using committees to identify areas where we can save, and the team that creates the budget is made up of professionals in school finance.  We have many on the Board with strong business backgrounds, which to me is further support for what I believe—we are operating very conservatively and as very good stewards of our taxpayers dollars.  If circumstances don't improve, then we will have to make some tough choices—lets just not rush that decision prematurely if we don't have to.
Trust
As a community, I want us to continue moving forward from the feeder pattern discussion that was so divisive and ugly.  I believe in the concept of Servant Leadership.  It's important to realize that as a leader, you remain the servant of the community and your actions must reflect this belief.  I see this modeled by current board members and I think it has helped tremendously as the process continues and trust is rebuilt.  Communication is key—make sure the community understands the hows and whys of decisions and has the opportunity to get answers to their questions.  Seek feedback on a regular basis.  Transparency is another key component.  I think it is important that board members attend school related events whenever possible, and I believe its important that they volunteer at these events.  The current board is very active and accessible in our community.  Every time you work a concession stand or judge a spelling bee, you prove by your actions that the students are genuinely important to you.  Parents and community members who observe you in these activities find you more accessible and are more likely to come to you immediately with their questions or concerns.  This is the kind of leadership I've always modeled within this community, and I think it is vital to remain true to this ideal.
In conclusion, my 18+ years serving our schools and our students, coupled with my legal education gives me a unique perspective.  A Trustee is a voice for all students in GCISD.  I am accustomed to examining and analyzing all sides of an issue, which will serve as an asset as we ensure every voice is heard.