May 12, 2015
The Colleyville Police Department  invites you to honor those who made the ultimate sacrifice.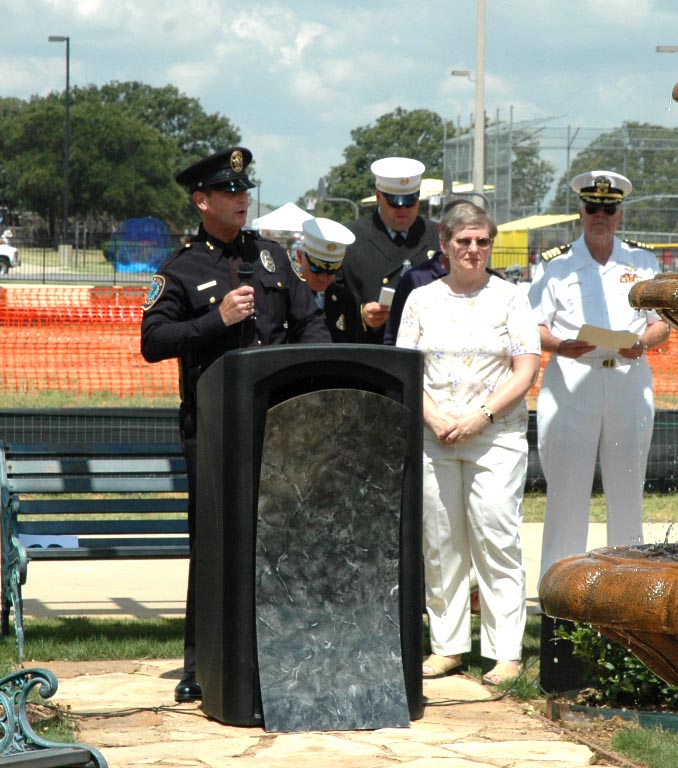 Police Chief Tommy Ingram recognizes Mrs. Dennis Harrell at the ceremony.
As seen being recognized on May 13, 2006  at Heroes Park, where a Plaque is placed in his honor, the only Colleyville Policeman was killed on duty.  On September 12, 1980  Colleyville Police Reserve Officer Dennis Edward Harrell was helping a stranded motorist when he was struck and killed.