Colleyville Police Chief Michael Holder visits with well wishers after the Police Memorial Ceremony on Friday May 15, 2015 at the Colleyville Justice Center.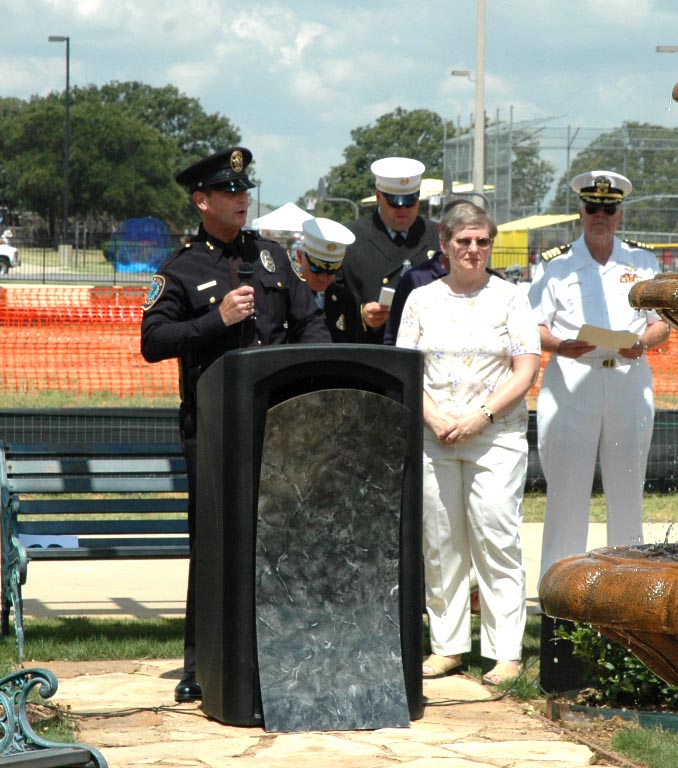 On September 12, 1980  Colleyville Police Reserve Officer Dennis Edward Harrell was killed while helping a stranded motorist.  Officer Harrell was recognized June 05, 2005 at Heroes Park in Colleyville.Police Chief Tommy Ingram recognizes Mrs. Dennis Harrell at the ceremony.
Other communities around the United States observed Memorial Police Week.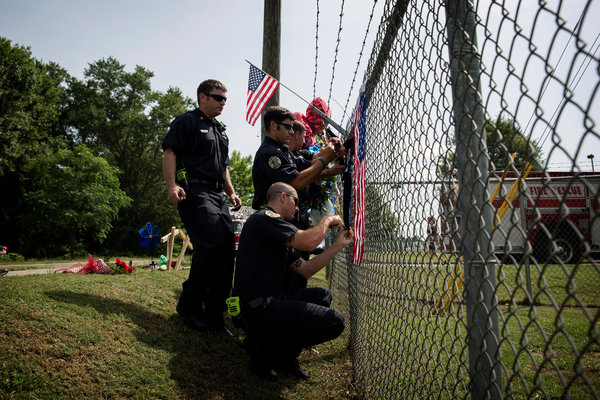 Members of Hattiesburg Fire and Rescue on Monday at a memorial near the site where two Hattiesburg police officers were shot and killed Saturday night.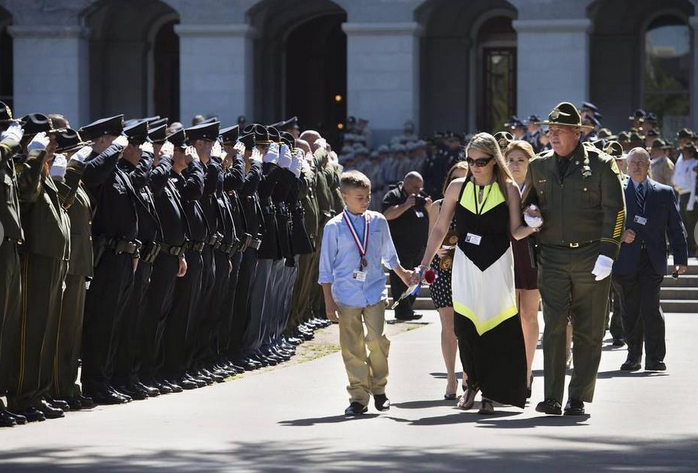 Jessica Davis, wife of slain Detective Michael Davis, Jr. , and her son are escorted at the California Police Memorial Service.  Two of the fallen officers, from the Sacramento area, were gunned down on the same October day: Danny Oliver, a Sacramento County sheriff's deputy shot in the parking lot of a motel off Arden Way; and Michael Davis Jr., a Placer County sheriff's detective killed in Auburn while pursuing the man who has admitted shooting Oliver. Authorities arrested Luis Enriquez Monroy Bracamontes and his wife, Janelle Marquez Monroy, in the daylong crime spree that killed the two men.