RED, WHITE & SOUSA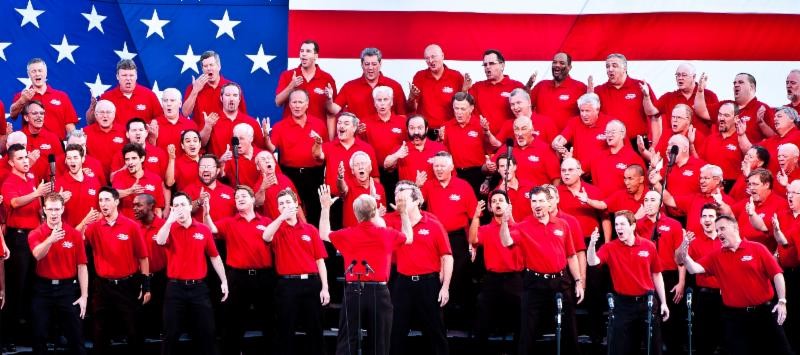 There are only five tables left for this year's Red, White & Sousa concert, so make your reservation now. A table for four is $25. (Payment must be made at the time the reservation is made. All reservations and payments must be made at the library.) For information, please call 817.503.1161. General lawn seating is free.
Red, White & Sousa happens Friday, June 26, at Colleyville Center, 5301 Riverwalk Drive. This year's event will feature the acclaimed vocal group, The Vocal Majority. Gates open at 6:30 that evening; gourmet food trucks begin serving at that time; and the concert starts at 8:00. 
FOURTH OF JULY HOLIDAY CLOSINGS
City offices, including the public library and senior center, will be closed on Friday, July 3, for the holiday. Police, fire, and emergency personnel will remain on duty. The holiday falls on a Saturday this year, so trash and recycle services will not be affected and will remain on the normal schedule.
Just a reminder that it is illegal to possess or set off fireworks within Colleyville city limits. Possession or discharge of fireworks in the city can carry a fine of up to $2000. It only takes a spark to start a fire. There are a multitude of professional firework options offered throughout the Dallas/Fort Worth area during the 4th of July celebrations. Get the list here 
Coffee with a Cop – July 16
Mark your calendars for the next Coffee with a Cop, scheduled Thursday, July 16, at 8:30 a.m. at Market Street. Everyone in the Colleyville community is invited to come together in this informal setting to better know your police officers, discuss community issues, and build relationships…over a friendly cup of coffee. We hope to see you there. For additional information, please call 817.503.1200.
GLADE ROAD PROJECT
The Colleyville City Council will hold a worksession on the Glade Road Project on Tuesday, July 28, at 6:00 p.m., in the Executive Conference Room on the third floor of Colleyville City Hall. The agenda and any related briefings will be posted by 5:00 p.m. on Friday, July 24, in the  
UPDATE ON ROAD CONSTRUCTION & CITY PROJECTS 
ORANGE BARREL REPORT
The latest Orange Barrel Report is now available online. Read it here.
  TxDOT SH 26 RECONSTRUCTION PROJECT
Please send any questions, concerns, or comments to 26@colleyville.com.
Paving is scheduled to begin on Saturday, June 20 for the unfinished lanes north and south of Pool Road/Brumlow Avenue, with final paving of the intersection scheduled Sunday, June 28.  Periodic lane closures should be expected.
 
SH 26 UTILITY RELOCATION PROJECT (City of Colleyville/Utility Franchises)
Please send any questions, concerns, or comments to 26@colleyville.com.      
On the west side of SH 26, from Village Lane south to Glade Road, lane closures are expected from 9:00 a.m. to 4:00 p.m. every day, while a new water line is placed.
SOUTH WHITE CHAPEL BOULEVARD RECONSTRUCTION
South White Chapel Boulevard, from the Colleyville border to West Continental Boulevard is under construction. Project construction hours are 8:00 a.m. to 4:00 p.m., Monday through Friday. During those hours, the road will be reduced to one lane of traffic. Delays should be anticipated. The project started on June 1 and has a completion timeframe of mid- to late August 2015, weather permitting.
PONDEROSA LANE/KINGSTON ADDITION IMPROVEMENTS
Ponderosa Street, Kingston Drive and McCain Lane will be reduced to one lane from 7:00 a.m. to 6:00 p.m. in some areas. The contractor is working on backfill of curbs, as well as mailbox and sod replacement.    
PLEASANT RUN ROAD PROJECT
Residents living in this area should expect delays this week. Residents on Pleasant Run Road, from Bogart Drive to Colleyville Terrace, as well as the residents in Laurel Oaks, will still be able to access Pleasant Run Road, but it will be limited to one lane. The same is expected from Colleyville Terrace to Church Street-but one lane will remain open in this section as well. 
Crews have graded the road from Bogart Drive to Colleyville Terrace and will be working on subgrade stabilization and placing pavement . They'll also start removing the existing pavement and grading and placing pavement from Colleyville Terrace to Church Street.
Pleasant Run Road is closed from Mission Lane to Church Street and from Bogart Drive to Church Street. For now, Church Street and Colleyville Terrace will remain open to thru traffic. Entry and exit for residents, mail delivery, trash collection, school buses, and emergency vehicles will be from Church Street. All others should plan to use alternate routes: SH 26 to Hall-Johnson Road then to Bogart Drive or SH 26 to Church Street, then west to Bransford Road or SH 26.
WATER FACILITY RENEWAL Area 1
Permanent trench repair is going on at both Windswept Trail and Sagebrush Trail. The road will be reduced to one lane in some places at various times.  
Area 2
The contractor will be switching the new service lines to the new water line on Lowrie Road. Any disruption to water service will be minimal and residents will be notified before any disruption. The contractor will also be doing pavement repairs, but roads will remain open. 
BEDFORD ROAD/CHEEK-SPARGER ROUNDABOUT
This project is tied to the development of Heritage Farms on the northwest corner of the intersection. The developer was gearing up to begin construction this summer, but didn't make the required start time (at the end of the school year). At this point, we believe this project will begin next summer.