As first reported on LNO May 27, 2015 Grapevine, Texas
Mr. Merrick apparently has gone on the Lam.  Apparently a warrant was issued for his arrest that trumped the Charge of Distribution of Marijuana to a Juvenile to include Sexual Assault of a Child.  Merrick has made the Grapevine PD TOP TEN WANTED LIST.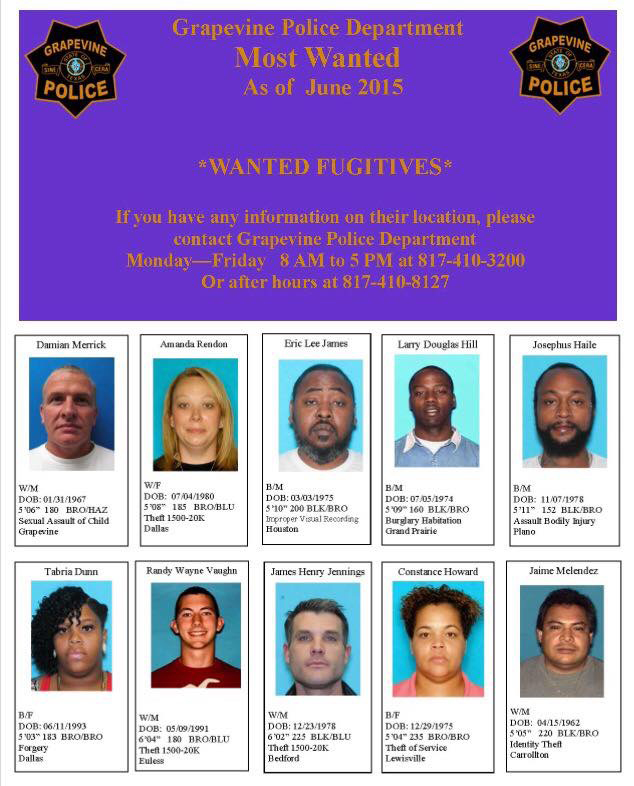 Grapevine Police arrested 48 year old Damian Merrick of 1076 Rosewood Drive, Grapevine, Texas on a Felony Second Degree Charge of distribution  of Marijuana to a Juvenile.  The alleged felony happend at 507 Landing Ct. in Grapevine from March 29, 2015 to April 03, 2015.
Merrick was arrested at 2100 W. NW Hwy.
A check of the Facebook Page for Mr. Merrick has numerous photos of young girls in volleyball attire.
The GrapevineVolleyball.com web site states:
"GVC is a family. Our teams are about cohesion and cooperation and only through respect, sportsmanship and dedication can we make that happen. We encourage our older athletes to help the younger athletes and ask they support and cheer for each other at every opportunity. Our coaches are dedicated to teaching the basic fundamentals and advanced techniques of the game of volleyball, as well as determined to help guide our athletes to being better people. We expect both our athletes and our coaches to constantly find ways to improve and grow. While we are aware of life outside of volleyball, we expect commitment from our athletes and parents, a commitment our director and coaches share."
Grapevine Police denied LNO's request for more information stating the case is still under investigation.