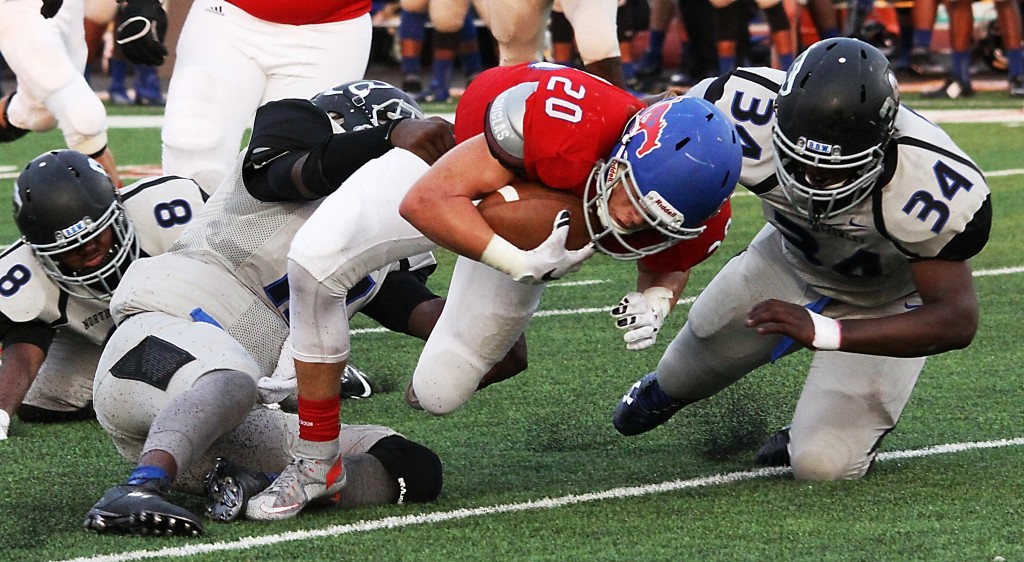 The Grapevine Mustangs (1-0, 0-0 6-5A District) won their first game of the 2015 season, against the North Crowley Panthers (0-1, 0-0 4-5A District) 31-14 at Mustang-Panther Stadium on Thursday, Aug. 27. The key to the Mustang victory was defense which held North Crowley to 103 rushing yards, along with 12 tackles for losses.
Grapevine will play their next game against cross-town rival Colleyville Panthers in a non-conference game at Mustang-Panther Stadium on Sep. 4
Don't forget to check out the Colleyville/Grapevine/LocalNewsOnly football photo website here.
Click on Graphic to view details.