Colleyville, Texas    August 23, 2015
A major fire in Colleyville destroyed the Schroeder's Orthodonics Clinic at 1201 Hall Johnson.  According to Colleyville Fire Marshall, Robbie McKeown, multiple calls came into the Fire Department at 8:28 am.  The Colleyville Fire Department arrived at 8:32 am to find the blinding smoke pouring out of the building.  The Fire Department made entry into the building, however had to exit when the ceilings began to collapse.  By 8:42 am the Fire Department had to go to a "Defensive Battle" of the fire, that is to protect adjacent structures.
Click on photos to enlarge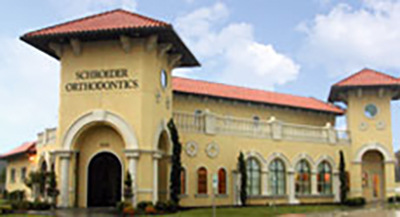 Before the Fire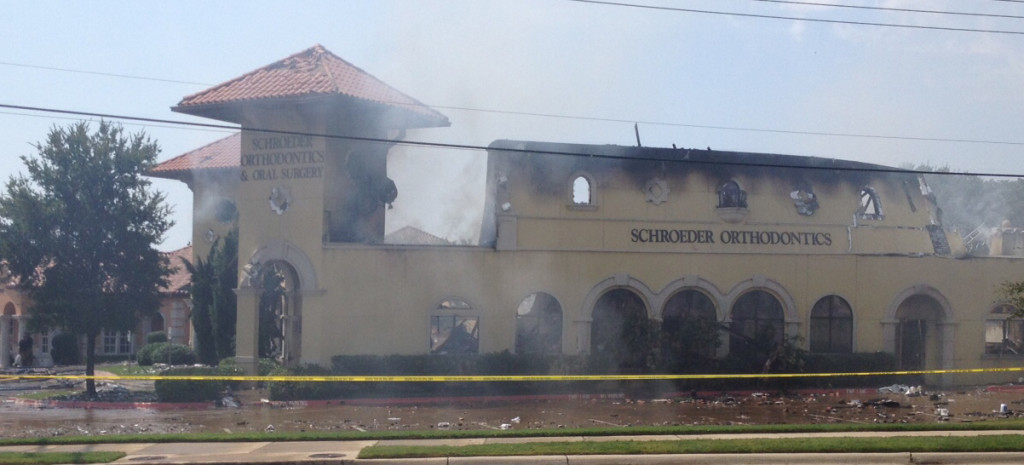 After the Fire
At. 8:42 am, the fire went to two alarms and mutual aid continued from there.  In addition to Colleyville, the Fire Departments of Grapevine, Bedford, Southlake, Keller, North Richland Hills, Haltom City, Hurst, Euless, Watagua, and DFW joined to help get the fire under control.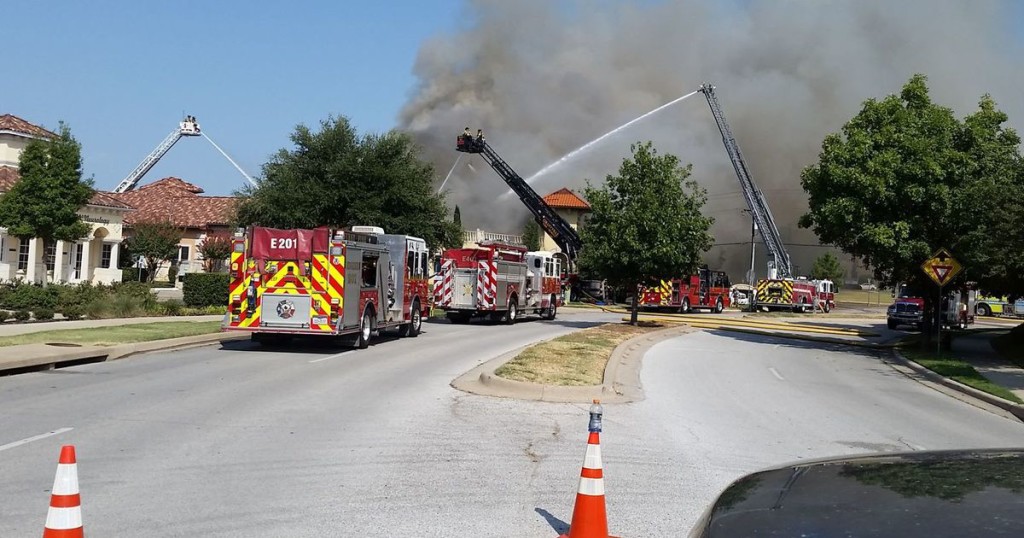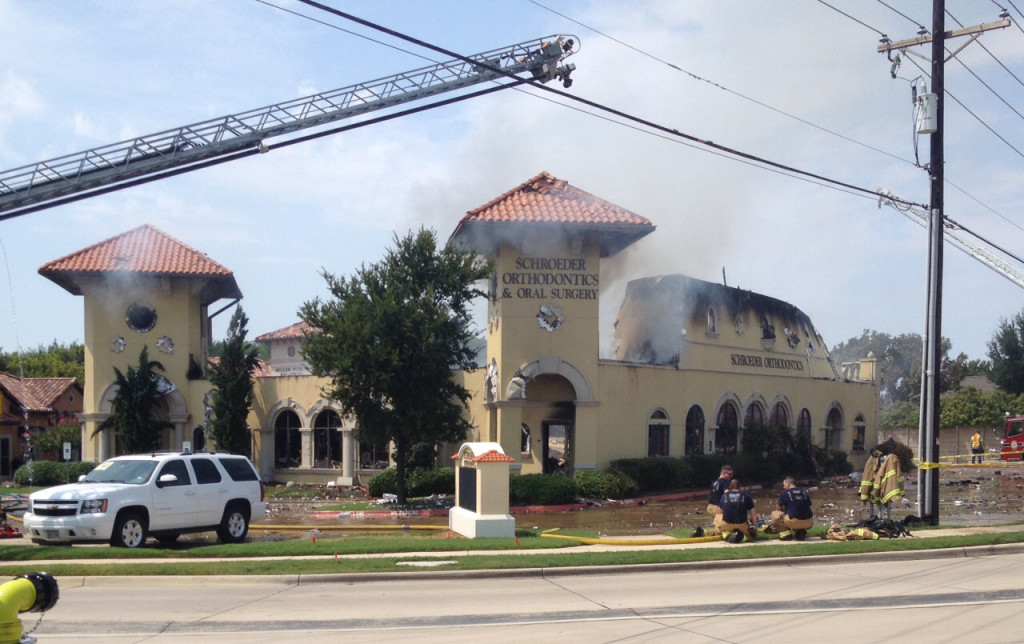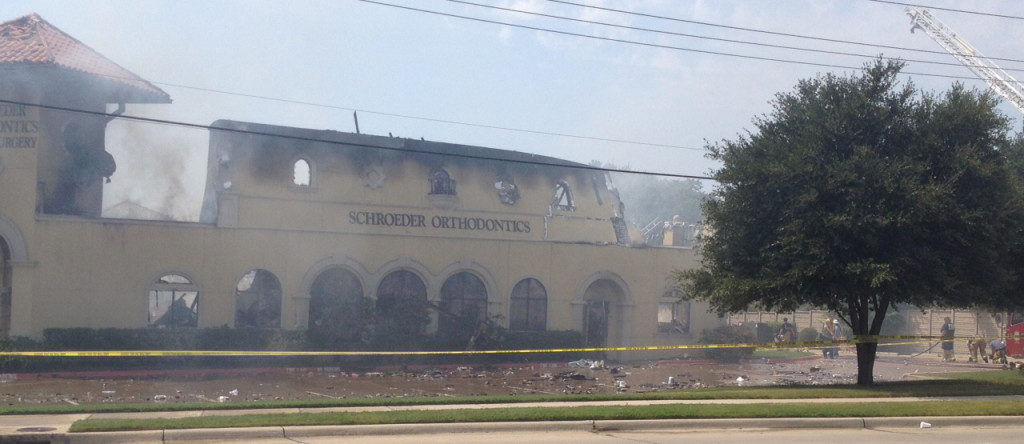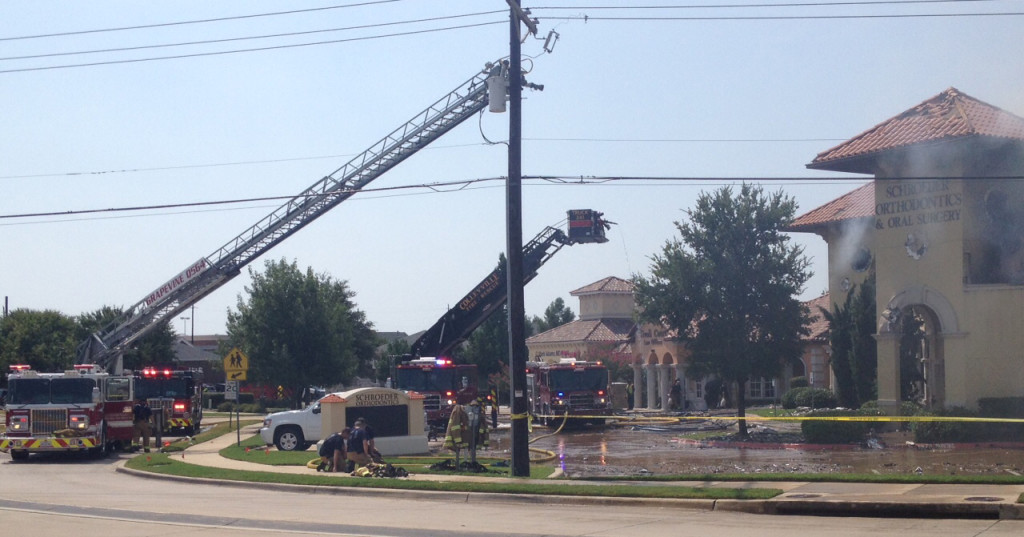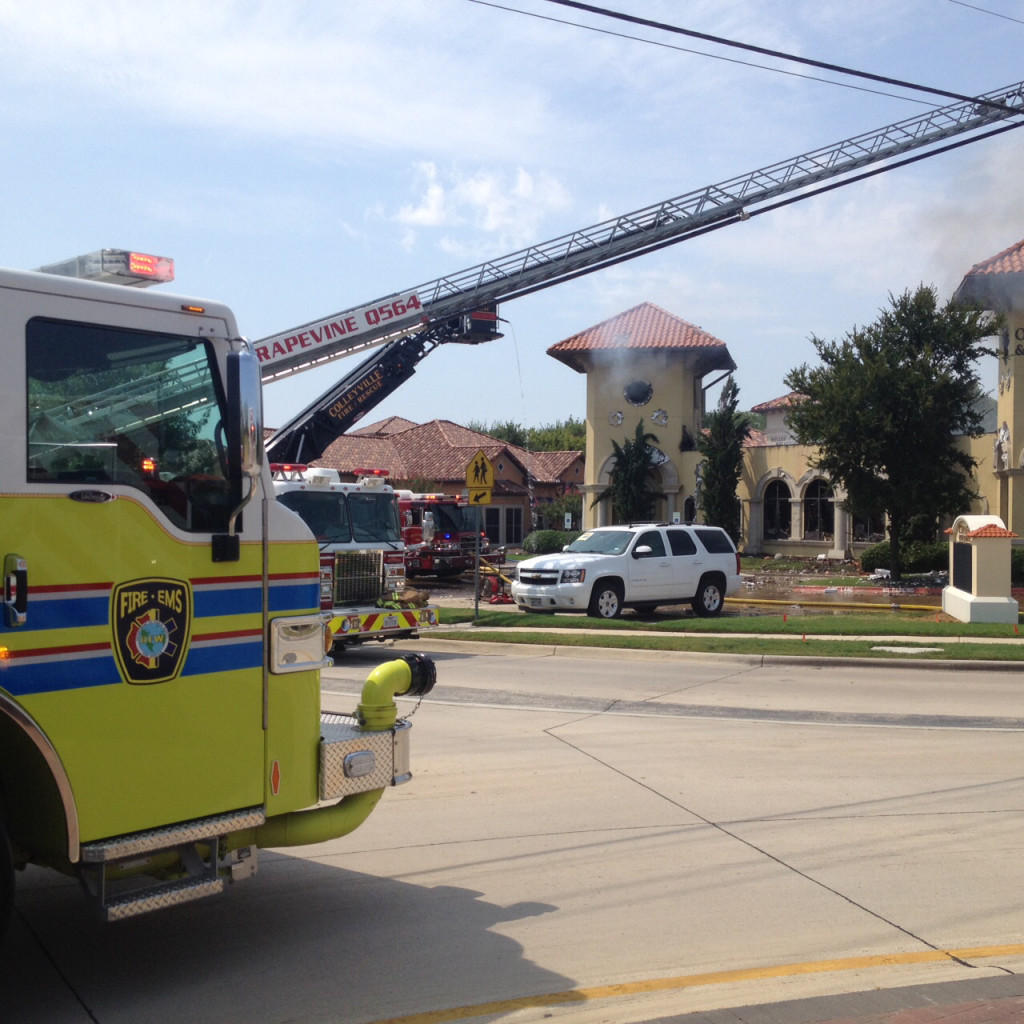 At 12:30 pm the area looked like it had been bombed with smoke continuing to rise from the structure.
As of Sunday Morning, Fire Marshall McKeown had no information on the potential cause of the fire.