Southlake, TX – August 27, 2015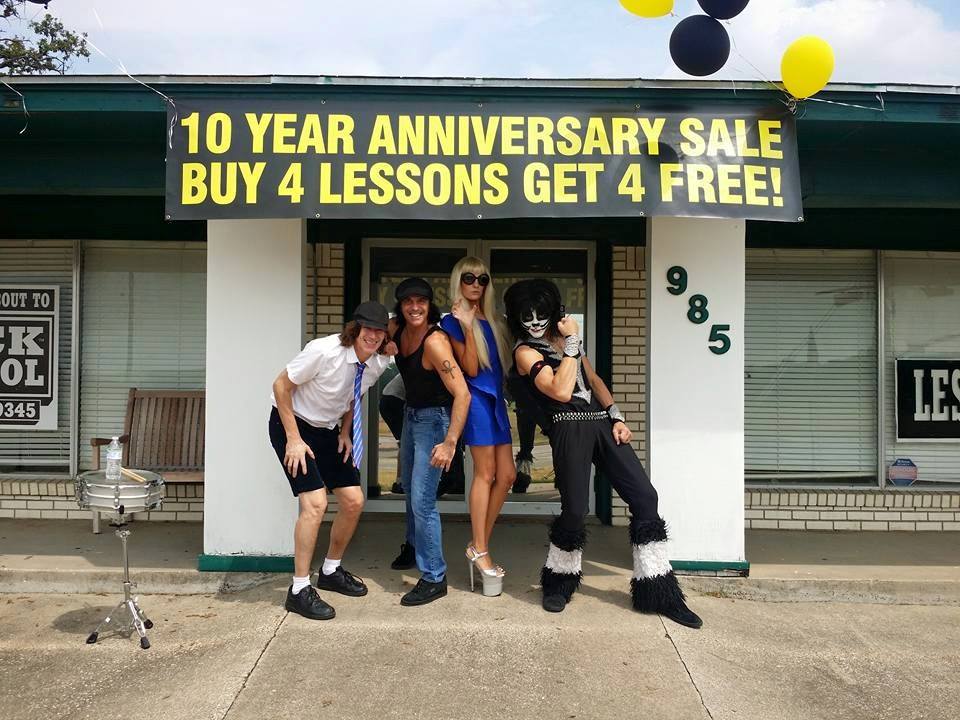 For Those About to Rock School will celebrate its ten year anniversary this September.  Thousands of music students have passed through the doors at the little white and green building on the NW corner of Hwy 114 and Carroll Ave since opening in 2005. "It has gone by way too fast, Im so proud of what we have accomplished in the community" said founder Mike Mroz.  "I absolutely still love my music school and can't believe how rewarding it has been." Mroz actually started teaching part time out of his Southlake home in 2002, when almost immediately he had over 50 students coming each week, he knew he was on to something!
For Those about to Rock School has had some great successes with past students.  Their first junior All Star band went on to perform on Americas Got Talent at Radio City Music Hall in New York City. They have also groomed a few American Idol contestants, and have helped placed many students in music programs all over the nation. They even have a few students currently touring in professional rock bands.
To celebrate The first 10 years, Rock School will be offering a Buy one month of lessons/Get one Month FREE!  As well as an open house Sept 19th from 1-4pm.
For more questions regarding Rock School Michael Mroz
817-442-9345
www.forthoseabouttorockschool.com