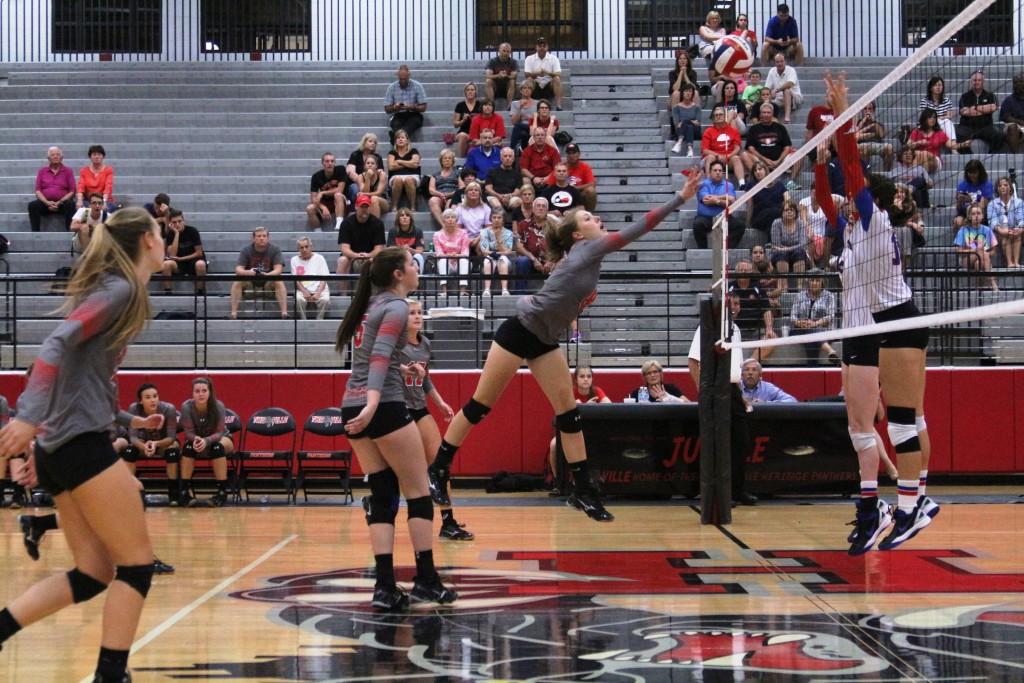 The Colleyville Heritage Panthers (12-15, 0-0 District 7-6A) slips past the JJ Pearce Mustangs in a close non-district match 3 games to 2 on Tuesday, Sep. 1 at CHHS.
The Panther's next home non-district match will be against Hebron at Colleyville Heritage on Sep. 8.

Click on above graphic to view details.