Keller, Texas          September 10,2015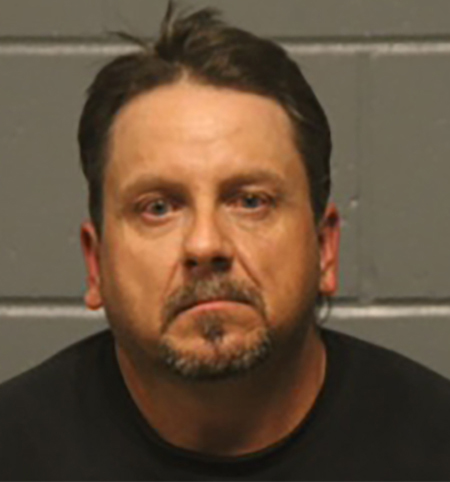 LARRY GENE BUCKHANAN, JR. 
White Male Age 42, Previously listed in the September 9, 2015 Arrest Report for his Arrest on a Theft Warrant on August 27, 2015
Victim is Pamela Joliet of Palomino Trail in Keller, arrested with a prior theft conviction is Buckhanan.  Between March 30, 2015 and April 10, 2015 the property of Joliet was ransacked with items such as a Schwinn Bikes, Mirrors Auto lights, computers, Radios, TVs, VCRs, a Fertilizer Spreader,Flat Screen TV, speakers, Laser Disc Video machine, Gold and Diamond Jewelry taken at total value charged of more than $20,000
Between 06/11/2015 7 am and 8 am a Burglary of Habitation, Victim Charlotte Arrocha on Village Trail, Keller. A known suspect stole a bicycle and other items from the attached garage at this location.  A Juvenile was arrested.
09/04/2015 6 pm Assault in Progress…. Malorey Renee Baglio of Bryce Canyon Dr., Ft. Worth was arrested for Assault Causing Body Injury to Lisa Louise Warren and Patrick White both listed on Greenbriar Drive, Keller.  White in turn was arrested for Aggravated Assault with a Deadly Weapon.
Between 08/29/2015 7 pm and 8/30/2015 6:45 am… Unknown Subject damaged the 7th Green Golf Course at 2300 Vaquero Club Drive, in Westlake causing  $5,000 in damage.
Between 08/30/2015 3:09 pm and 8/30/2015 3:56 pm… Victim Adrienne Villarreal of Creekbend Dr, Keller and two Juveniles reported an Indecent Exposure incident. It was reported the actor was using a "blue dish towel" to play peek-a-boo.  Upon investigation by Keller Police Officer J. Rodriguez Michael Joseph Hood was found with a blue sham cloth in his possession.  Upon further investigation Hood had numerous photo albums in his vehicle with photos of pregnant women as well as a Day Planner and a Droid Phone with these photos.  Hood of Dragonfly Way in Fort Worth was arrested and charged with Indecent Exposure.
Between 08/13/2015 and 08/28/2015…  a number of items were reported taken from Virgil Eugene Britt of Anita Ave, Keller, resulting in Fraud and loss of property.
Between 09/01/2015 9:45 pm and 09/02/2015 3 pm… various vehicle parts and accessories were stolen from William Corey Estes at West Park Dr, Keller.
Between 03/01/2015 and 09/03/2015… the Victim Roxanne Louise Brewer at Briar Meadow Dr. Keller, reported Fraudulent use of her identification.
09/03/2015 9:55 pm… at the Keller High School , Taylor Wesley Barsanti of Hedge Apple St. Keller, was arrested and charged with Consumption of Alcohol by a Minor and Brendon William Powell of Prairie Meadow Ct, Keller arrested for the Possession of Marijuana by Keller Police Officer C. Kidwell.
09/04/2015 2:12 PM… at Kohls on S. Main, Keller an unknown male store $240 of merchandise including Sports Intesfity Headphones, Jam Street Speaker and an Armitron Watch.
09/05/2015 2:46 am… Keller Police Officer T. Osborn arrested Amy Leigh Comerford of Blue Quartz Rd, Ft. Worth for Driving while Intoxicated and Violation of Occupational Drivers License. at 300 SH 115 West Bound in Westlake.

09/05/2015 3:32 am… Answering a call of Aggravated Assault of the Family in their home the husband Robert Warren Creighton threatened his wife Cassandra Creighton both of Windcrest Dr, Keller. Keller Police Officer K. Buchanan arrested Robert Creighton and a .45 caliber handgun along with bullets, magazine and a case.
09/06/2015 8:22 pm …a Driver was stopped for failing to signal a lane change, a blood vial was taken to determine alcohol level and drug paraphernalia of a copper grinder, zig-zags and a razor were found along with Marijuana. Keller Police Officer T. Osborn proceeded to arrest the driver Brooke Ellis Gideon of Bluebonnet Lane, Bedford and charged her with Driving While Intoxicated, 2nd offense as well as possession of marijuana.
09/07/2015 2:30 am..Victim Becky Ann Dowling of Bourland Rd, Keller  reported the unauthorized use of her vehicle.  Upon stopping the male driver Zulema Reta of Hurst, Keller Police Officer K. Buchanan discovered a Glass Pipe, Oxycodone, Abiligy, Trazadone, Promethazine in the Red Pontiac and charged with Unauthorized Use of Vehicle, and Possession of Controlled Substance.
Between 08/22/2015 and 09/05/2015…Victim Dulcea T. Mudgett of Summer Lane, Keller reported someone stole his American Flag and hardware from his front porch.  (No matter how patriotic you claim to be, it ain't cool to steal someone else's American Flag.)