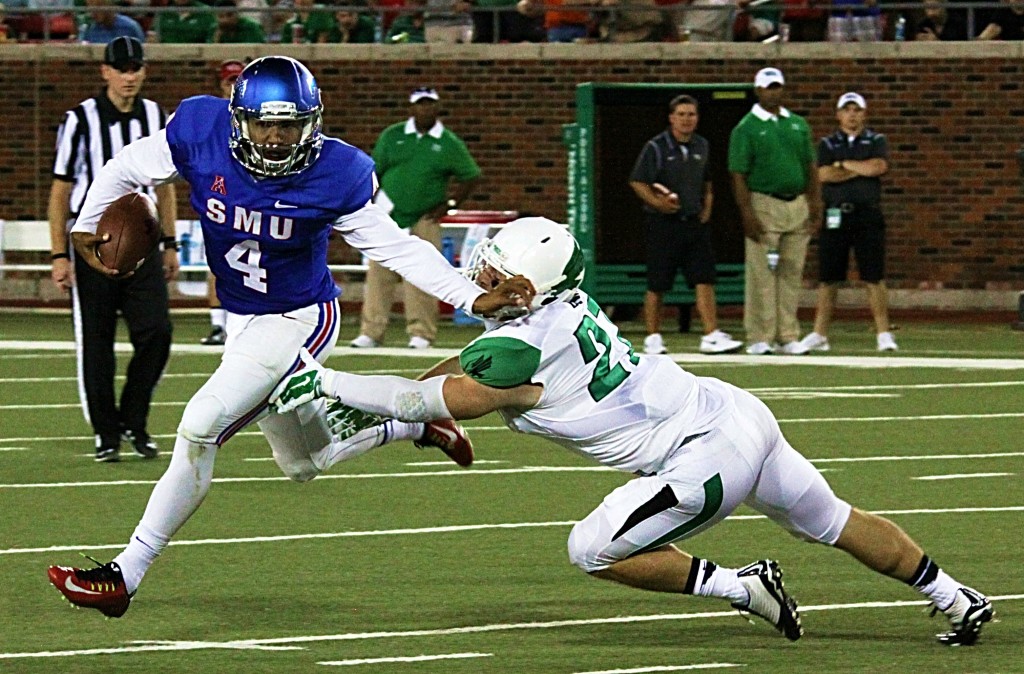 The North Texas Mean Green (0-1, 0-1 Conference USA) traveled 40 miles south from Denton to Dallas for their 1st game of the season. Where they were defeat at Ford Stadium by the SMU Mustangs (1-1) 31-13. It was a close game at the end of the 3rd quarter the Mean Green held a slim 13-10 lead. They the Mustangs offense woke up and scored 21 unanswered points against a tried Mean Green defense to put the game away.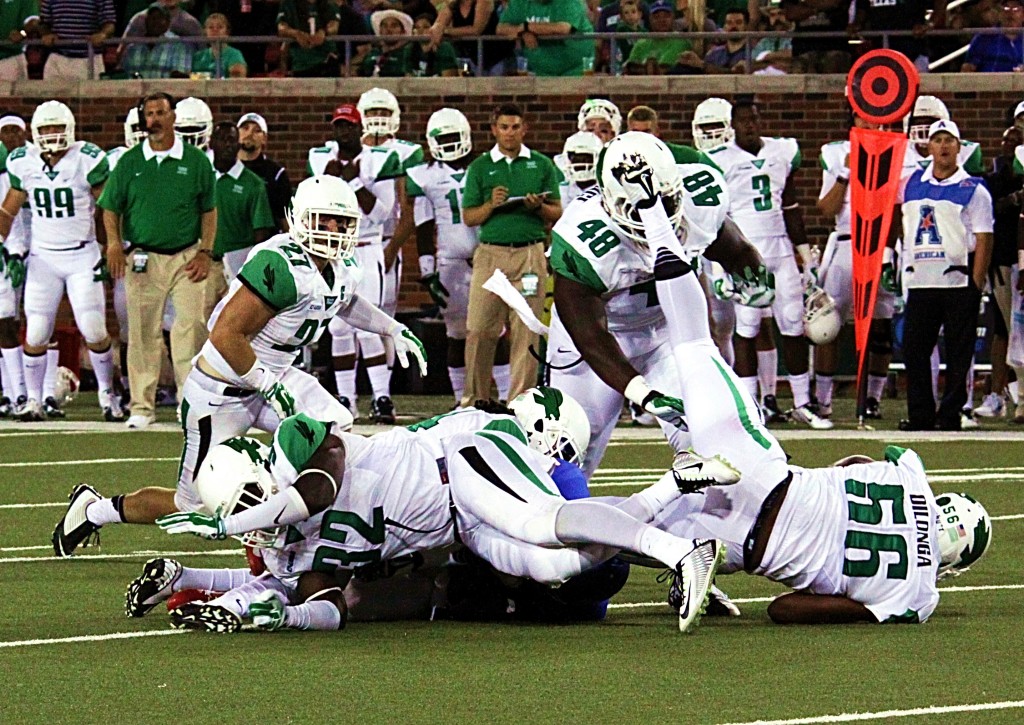 North Texas will play its home opener against Rice on Saturday, Sept. 19 at Apogee Stadium.
Additional photos and links to recent YouTube videos can be found at the North Texas Mean Green-LocalNewsOnly photo/media website HERE.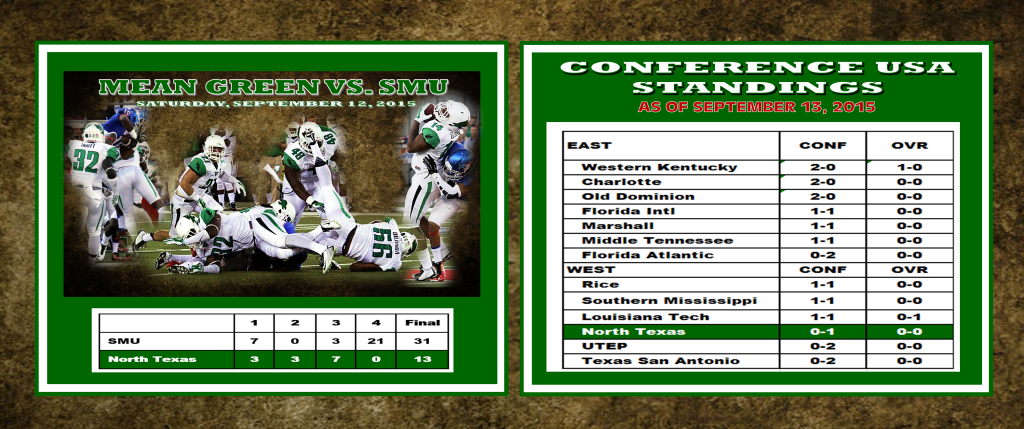 Click graphic to view details.
LRW — 09/14/15