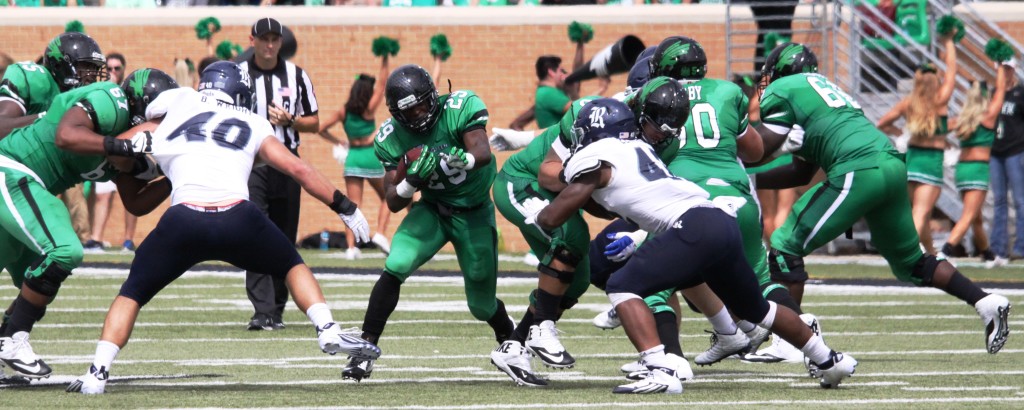 The Mean Green North Texas (0-2, 0-1 Conference USA) plans for a conference opener win were ruined by the Rice Owls (1-2, 1-0 Conference USA) 38-24 at Apogee Stadium on Saturday, Sep. 19. The Mean Green had a slim 3 point held at the end of the 1st quarter. After that the Owls then were able to score 38 of the game's next 45 points to take a 38-10 lead late in the third quarter. North Texas managed to score two second half touchdowns to pull to within 14 points of Rice, but the Owls defense proved to be too much.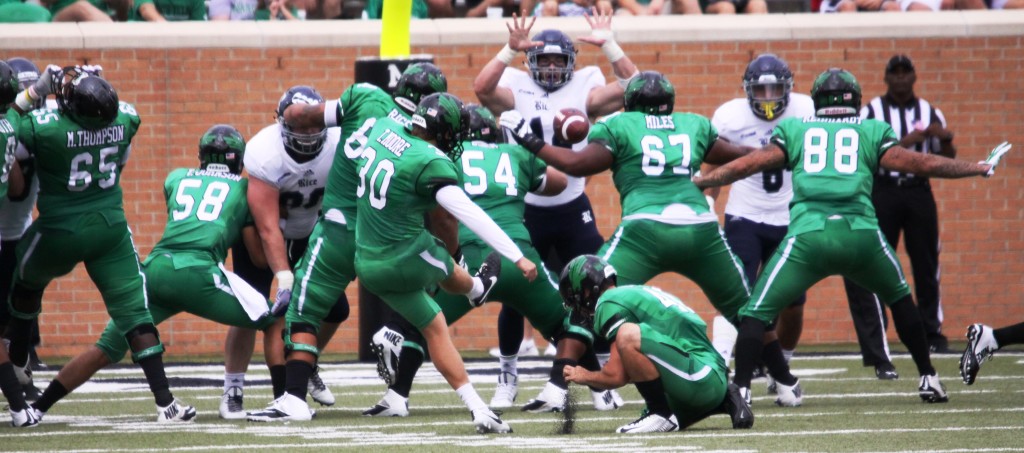 North Texas quarterback Andrew McNulty finished with 303 yards and two touchdowns through the air and Carlos Harris had 193 yards and a pair of TD's receiving.
North Texas next two games will be on the road at the University of Iowa on Sep. 26 and at Southern Mississippi on Oct. 3. The Mean Green will not play at home until Oct. 10. When they will face Portland State in a non-conference game at Apogee Stadium.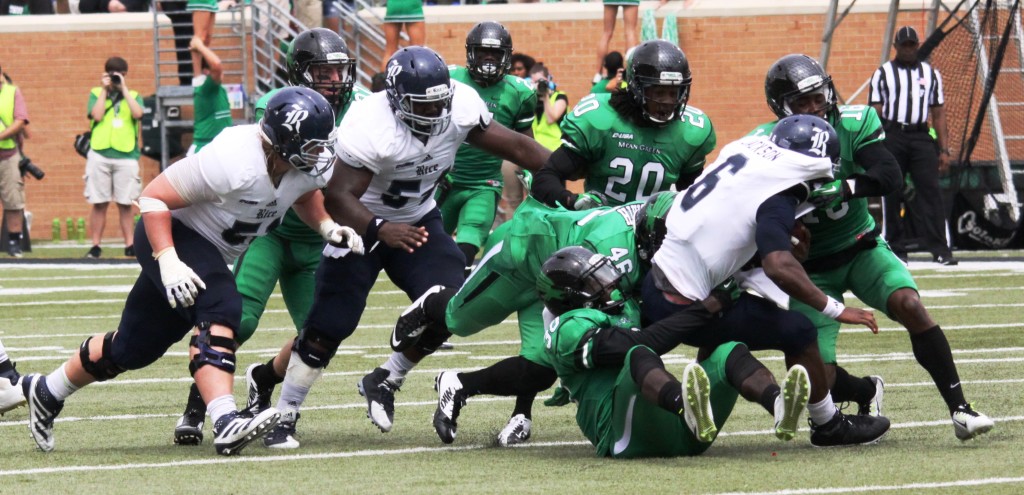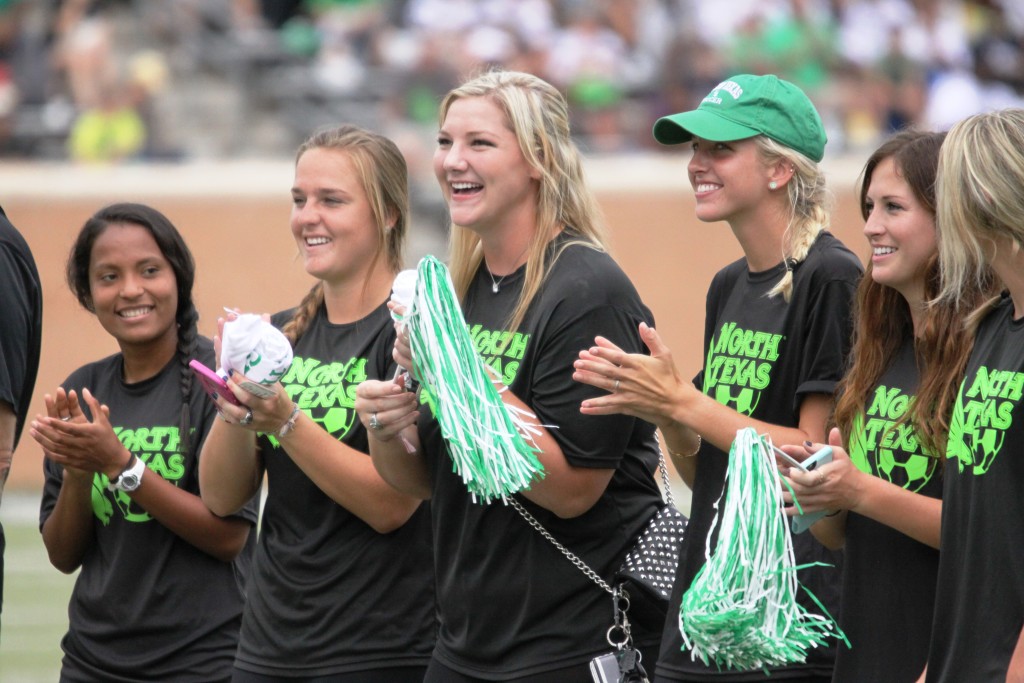 North Texas Mean Green Soccer Team being introduced during the game.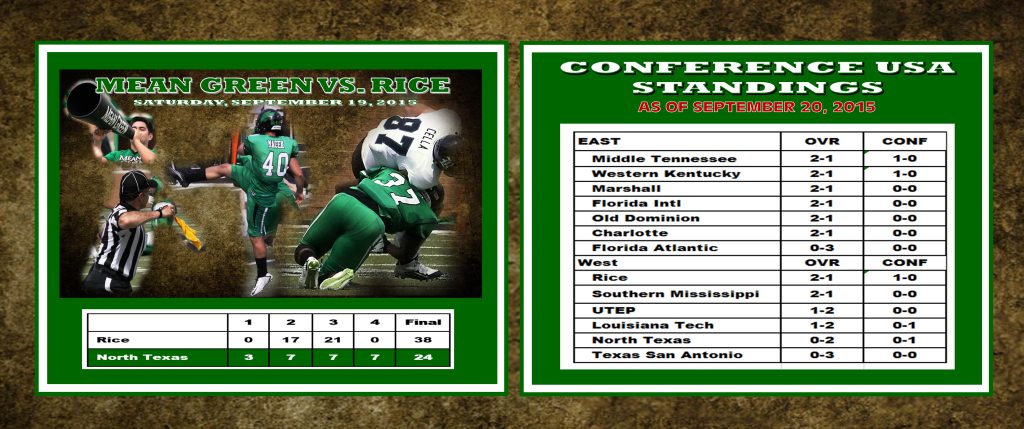 Additional photos and links to recent YouTube videos can be found at the North Texas Mean Green-LocalNewsOnly photo/media website HERE.
LRW — 09/20/15