According to SoccerTimes.com North Texas Mean Green Soccer team (9-2-1, 1-0-1 Conference USA) was victorious over the Florida Atlantic Owls 2-1 in a conference game on Friday, Oct. 2, 2015. The winning goal was a hard shot at the Owl's goal with five minutes left in the game. The shot deflected off a Florida Atlantic defender and carried on into the net, giving the Mean Green the lead and the eventual win. The game was played at the Mean Green home field in Denton.
A YouTube video of the match can be found HERE.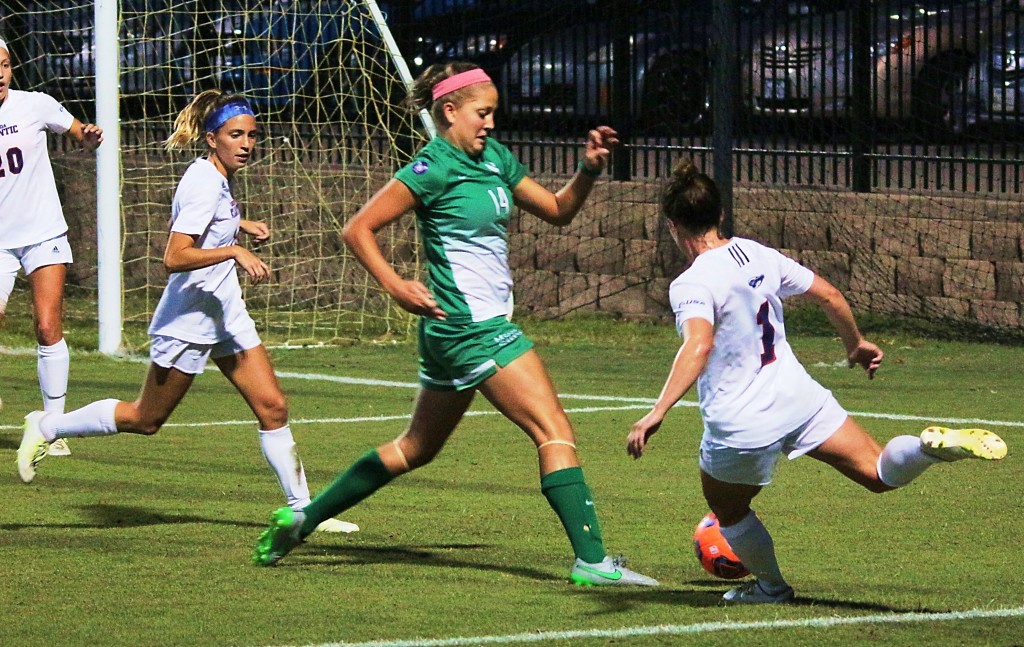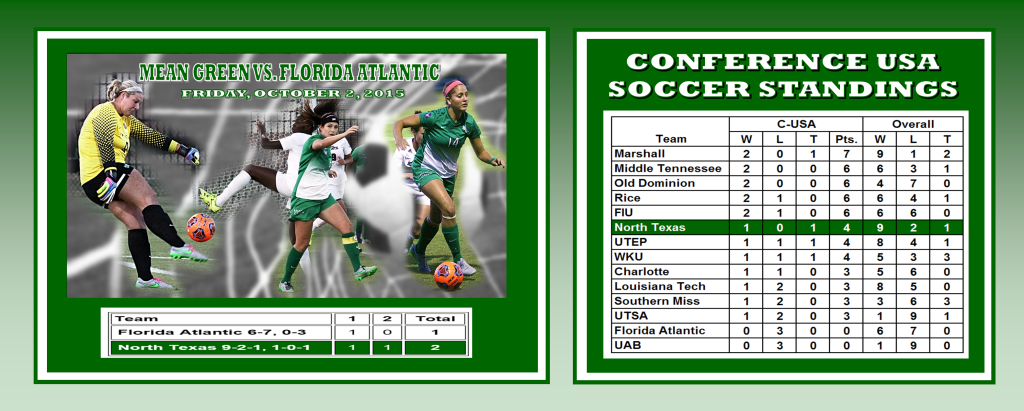 Click on graphic to view details.
LRW — 10/03/15