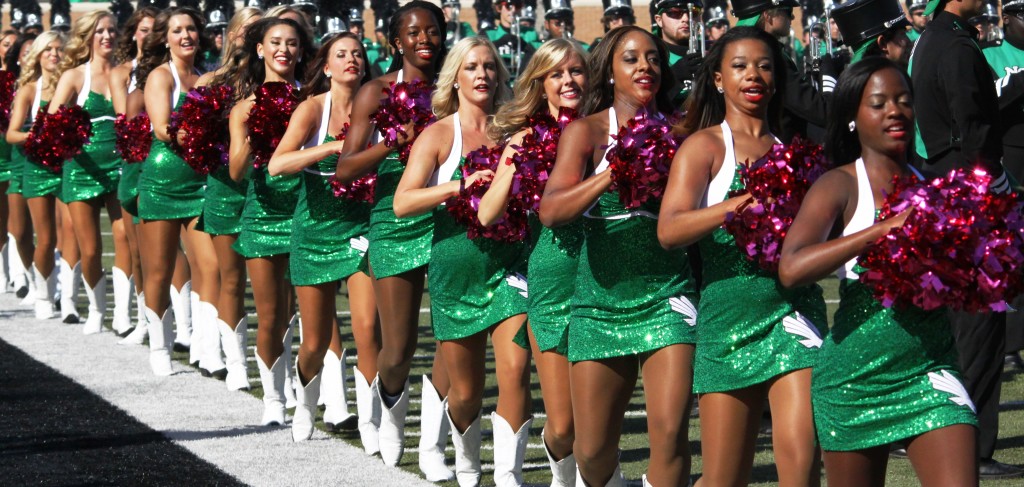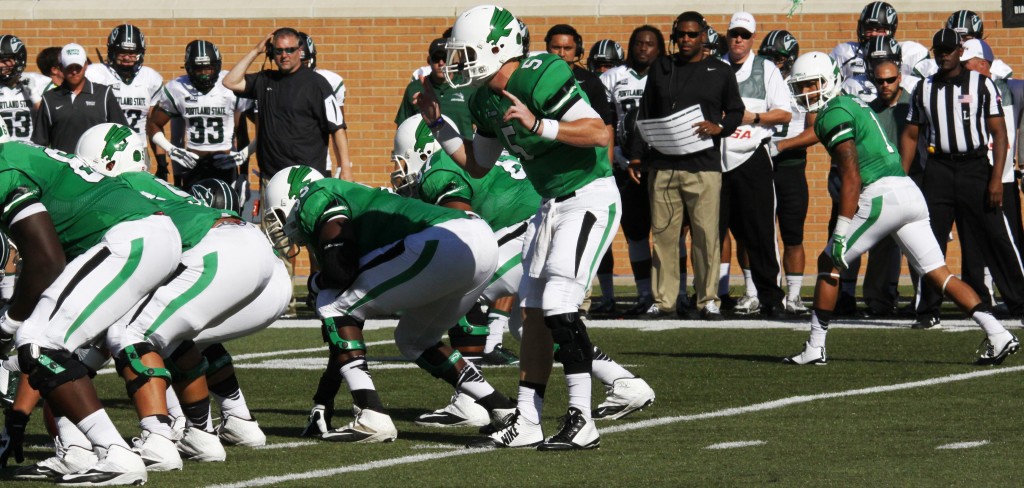 The North Texas Mean Green (0-5, 0-2 Conference USA) were defeat at Apogee Stadium on Saturday, Oct. 10 by the Portland State Vikings 66-7 spoils Homecoming. The Mean Green were never competitive against the Vikings and fell to 0-5 for the first time since 2008. North Texas paid Portland State a $425,000 guarantee to play, which made the loss hard for the Mean Green to take. The defeat was North Texas's first loss to a Football Championship Subdivision team since resuming play at the Football Bowl Subdivision level in 1995. The Mean Green had been 8-0 against FCS teams since that season. The Mean Green loss resulted in a night of change for the program. Head coach Dan McCarney was released following the setback. An interim coach for the remainder of the season is scheduled to be named soon.
North Texas will play its next game at home against Western Kentucky (5-1, 3-0 Conference USA) at 6:30 PM on Thursday, Oct. 15.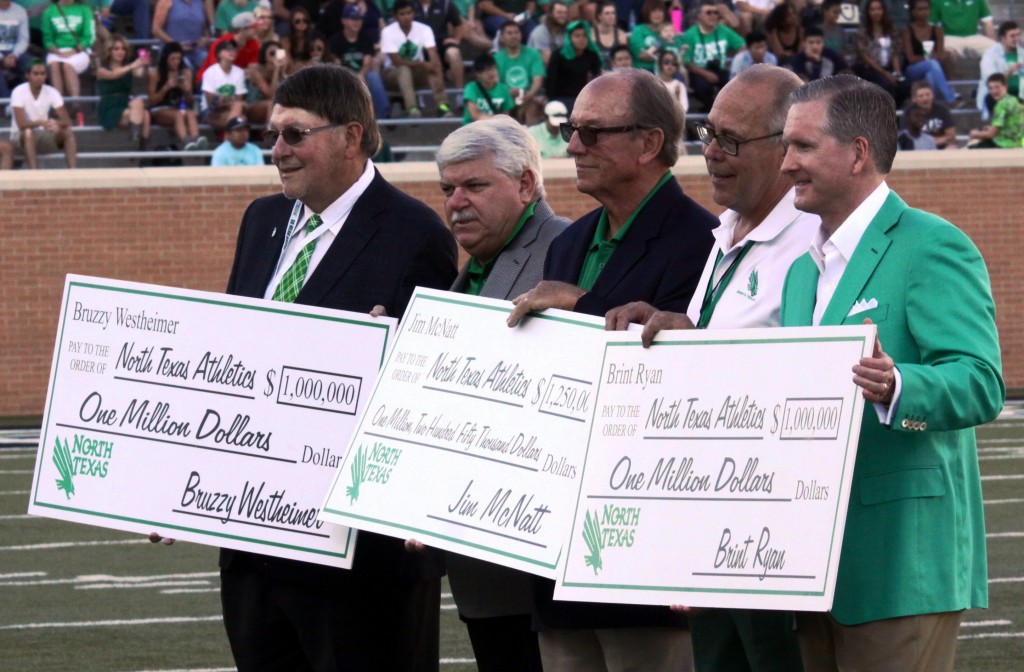 Donations presented to the North Texas athletic program during halftime.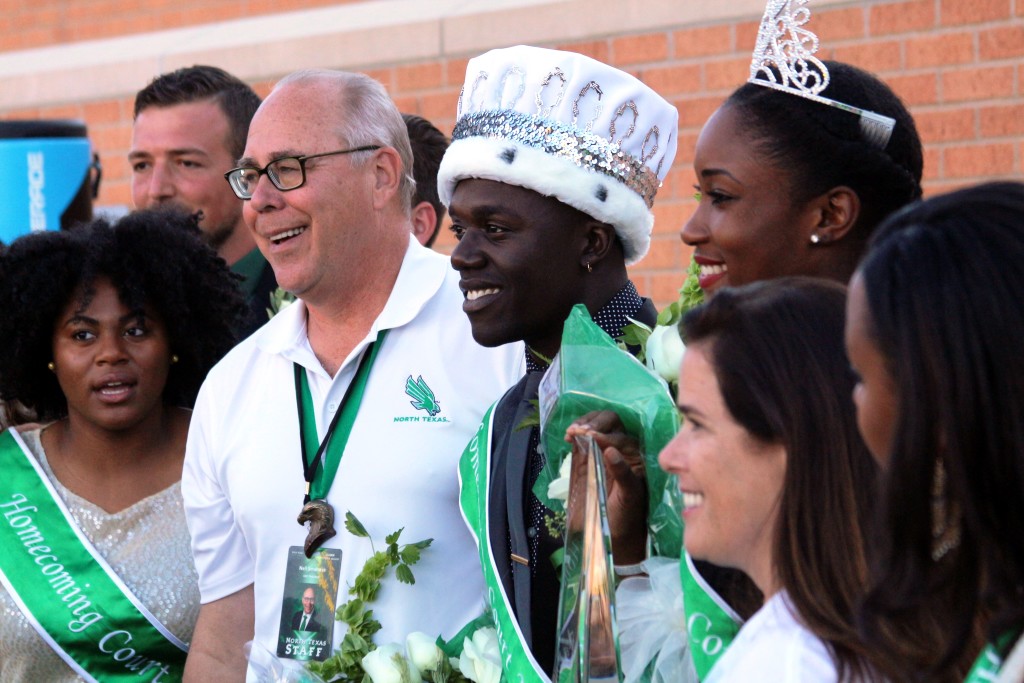 Presentation of the 2015 Homecoming King and Queen.
Additional photos and links to recent YouTube videos can be found at the North Texas Mean Green-LocalNewsOnly photo/media website HERE.
Click on graphic to view details.
LRW — 10/13/13