October 10, 2015..Guest Column by Dist. 98 State Rep. Giovanni Capriglione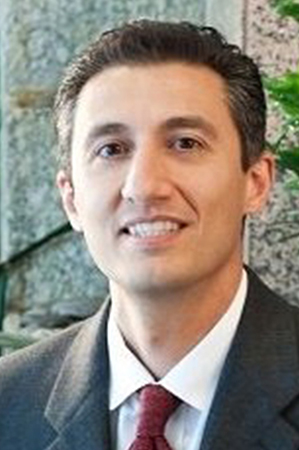 SUMMARY OF TEXAS CONSTITUTIONAL AMENDMENT'S ON THE NOVEMBER 3RD BALLOT
Amendment No. 1 (S.J.R. 1) – Property Tax Relief
If approved, this amendment would increase the amount of the residence homestead exemption for public school purposes from $15,000 to $25,000.  This amendment would also prohibit future legislators from creating a sales tax or transfer fee when buying or selling homes.  This amendment would save the average homeowner about $126/year.
Amendment No. 2 (H.J.R. 75) – Spouses of Veterans
If approved, this amendment would provide an exemption on taxation of all or part of the market value of the residence homestead of the surviving spouse of a 100% or totally disabled veteran.
Amendment No. 3 (S.J.R. 52) – Statewide Officials
This amendment would repeal the requirement that state officers elected by voters statewide reside in the state capital. The capital residency requirement was included in the 1876 Texas Constitution when state officers traveled to the state capital by horse and buggy and has not been amended since. Advances in transportation, communication, and technology have rendered the residency requirement obsolete and have provided the possibility of performing official duties from other locations.
Amendment No. 4 (H.J.R. 73) – Raffles for Sports Teams
This amendment would authorize the legislature to permit professional sports team charitable foundations to conduct charitable raffles.
Amendment No. 5 (S.J.R. 17) – Small County Contractors
This amendment would allow counties with a population of 7,500 or less to perform private road construction and maintenance. This would be an increase from 5,000 or less.
Amendment No. 6 (S.J.R. 22) – Right to Hunt
This amendment would recognize the right of the people to hunt, fish, and harvest wildlife subject to laws that promote wildlife conservation.
Amendment No. 7 (S.J.R. 5) – Road Funding
This amendment dedicates certain tax revenue to the state highway fund to provide funding for non-tolled roads and the reduction of transportation-related debt.
Early Voting Times & Locations
Early voting for this election begins October 19 and runs through October 30.
| | | |
| --- | --- | --- |
| Date(s) | Day(s) | Time |
| October 19-23 | Monday-Friday | 8 a.m. until 5 p.m. |
| October 24 | Saturday | 7 a.m. until 7 p.m. |
| October 25 | Sunday | 11 a.m. until 4 p.m. |
| October 26-28 | Monday-Wednesday | 8 a.m. until 5 p.m. |
| October 29-30 | Thursday-Friday | 7 a.m. until 7 p.m. |
Colleyville City Hall, 100 Main St., Colleyville, TX 76034
Keller Town Hall, 1100 Bear Creek Pkwy., Keller, TX 76248
Southlake Town Hall, 1400 Main St., Southlake, TX 76092
The REC of Grapevine, 1175 Municipal Way, Grapevine, TX 76051