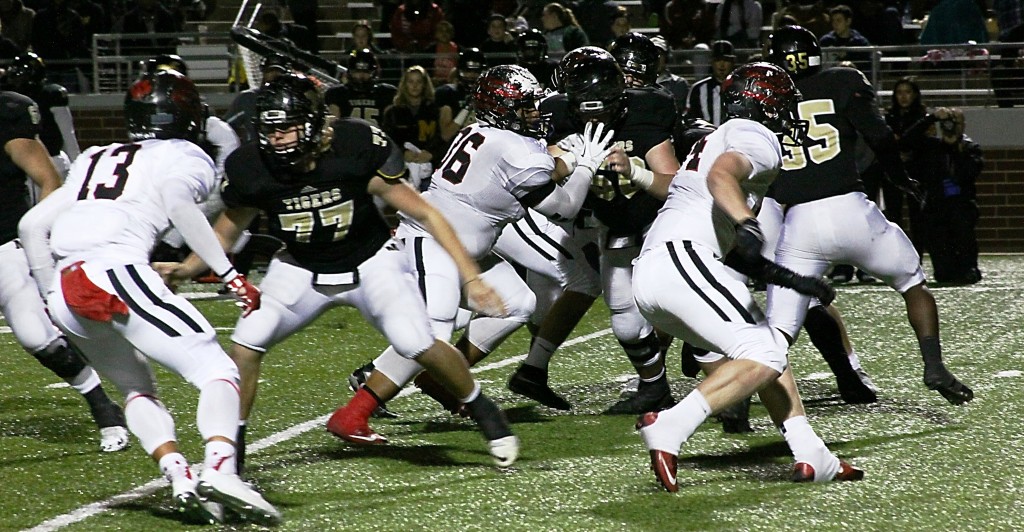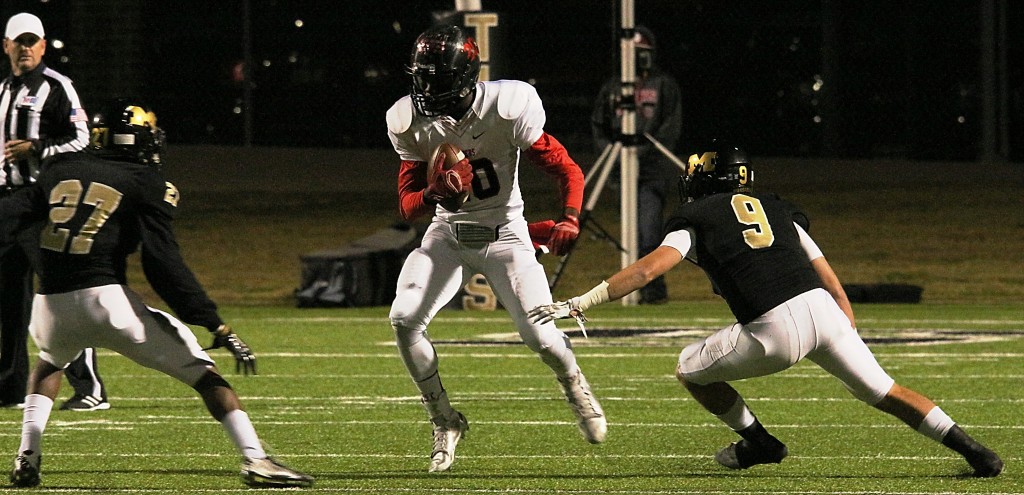 The Colleyville Panthers (5-6) end their playoff chances with a loss at Newsom Stadium in Mansfield to the Mansfield Tigers (9-2) 45-22 in a Division II Bi-District game Friday, Nov. 13. The Panthers two first-half field goals kept them within striking distance, down just 14-13 after a 32-yarder with 7:03 left in the first half. The 1st half ended with Mansfield having a 9 point lead over Colleyville 28-19.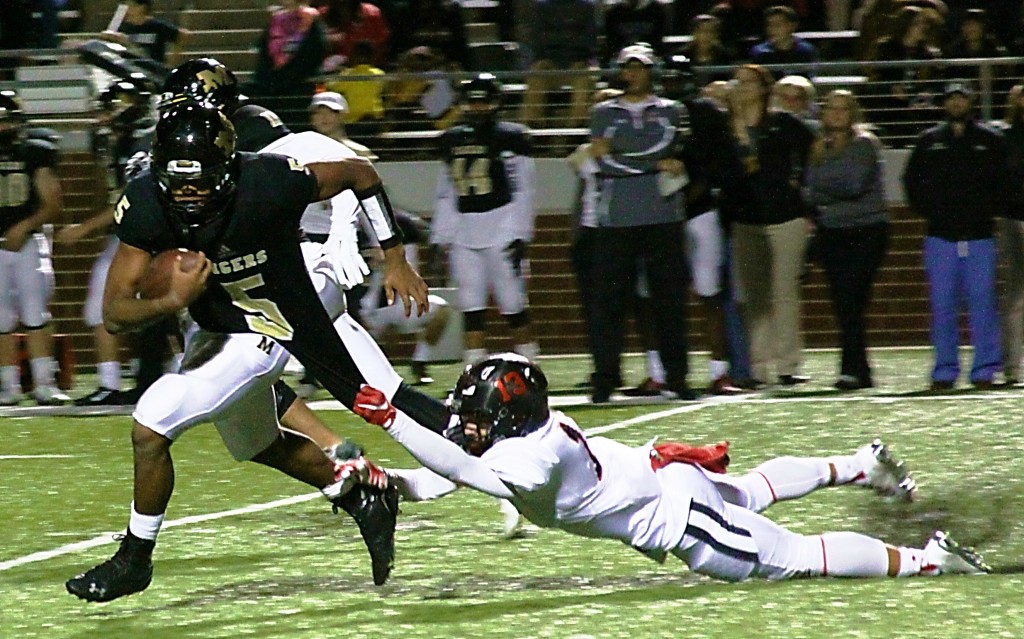 A key Panthers' turnover in the 3rd quarter helped the Tigers. Mansfield went three-and-out on their first possession of the third quarter, but on the third down of Colleyville's next series Mansfield stripped the ball from Panthers quarterback and a defensive tackle fell on the fumble on the Panthers' 1-yard line just three minutes into the second half.
Don't forget to check out the Colleyville/Grapevine/LocalNewsOnly football photo website HERE.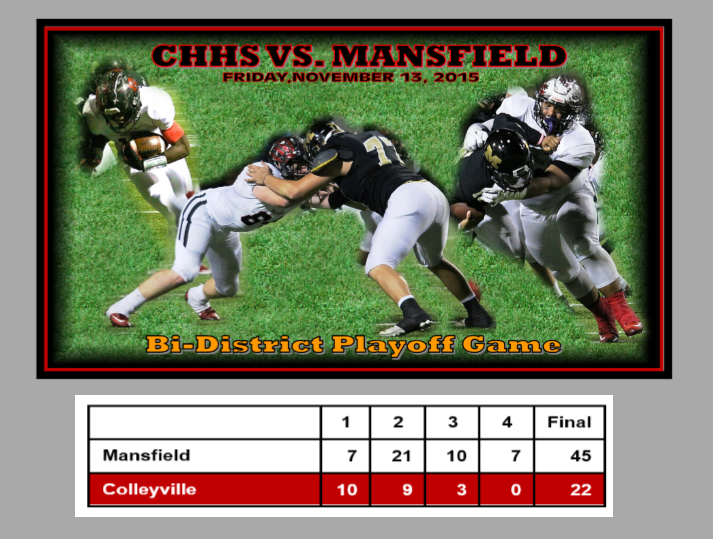 LRW — 11/14/15