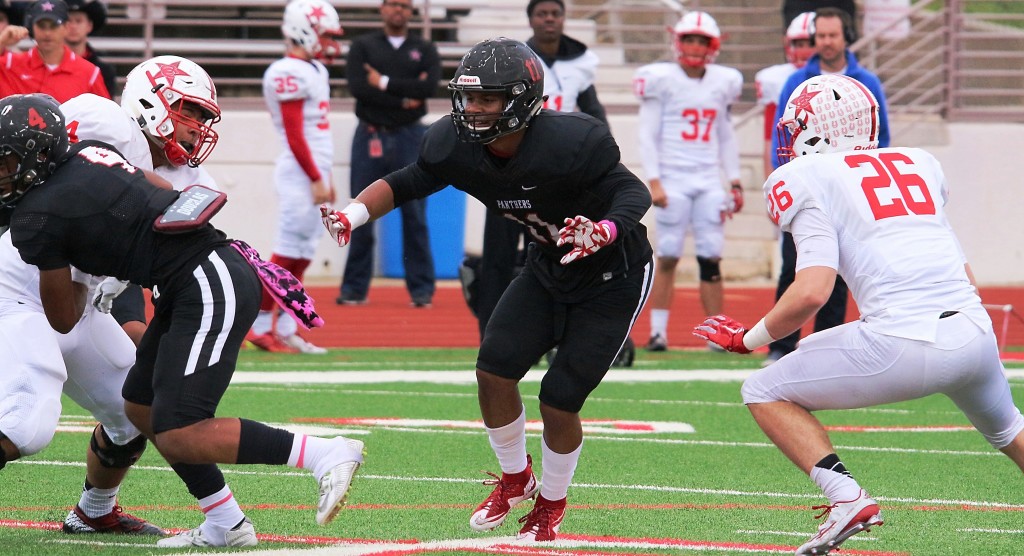 The Colleyville Heritage Panthers (4-5, 2-3 District 7-6A) were defeated by the Coppell Cowboys (5-4, 3-2 District 7-6A) 19-14 in the game played Saturday, Oct. 31 at Mustang-Panther Stadium. The Panthers were leading 7-0 heading into the second quarter, then the Cowboys scored three unanswered for the 19-7 win.
The Panthers next game is the last game of the regular season. This game is schedule to be played at the Birdville ISD Fine Arts/Athletics Complex on Friday, Nov.6 against the Richland Rebels (3-6, 2-3 District 7-6A). Colleyville needs to win this game in order to qualify for the district last playoff spot. Both teams have the same record of 2-3 in district play.
Don't forget to check out the Colleyville/Grapevine/LocalNewsOnly football photo website HERE.

Click on graphic to view details.
LRW — 11/02/15