Colleyville, Texas  November 24, 2015
Right of Way for Glade has been Removed from Dec. 1st City Council Agenda! High Density, Glade, Eminent Domain? Open Government?
Editorial By Nelson Thibodeaux

Update since the Editorial on LNO was posted on November 23, 2015, suddenly the item 6D has been removed.  One must ask was this removed because of the high turn out expected at the December 1, 2015 scheduled meeting?
This is what the "Protect Colleyville" flyer, openly supported by Councilpersons Chuck Mogged, Nancy Coplen and Mike Taylor during last year's election stated;

However, this was to be on the Dec. 1, 2015 agenda, why has it now been removed?
This council leadership is likely to say it was because of the expected time on the Agenda the High Density question will take.  However, the first plans for Glade have been rumored to take out at least 121 trees.  Therefore, perhaps this is NOT the standard "2 lane road with sidewalks" as promised in the political flyer during the May 2015 election.  Is it possible this is another intentional disguise used to sway voters by giving misinformation during the last election?  LNO has already provided evidence the 31% accidents increase claim on Glade Road was BOGUS.
Will only those that will be impacted by an Eminent Domain action show up to protest at yet another City Council meeting where a vote will be taken to approve this acquisition resolution? Is this once again the exact opposite of what citizens were promised, by these 3 council members and the Mayor?  Or will those who feel they were not adequately informed about the High Density plan show up for the vote on the following Resolution to demand NO EMINENT DOMAIN action be taken to take Colleyville homeowners land?
FYI May 2016 Election Positions Open:  Mayor David Kelly, Councilman Chuck Mogged, Councilperson Carol Wollin.
Resolution R­15­3937
Approval of a professional services agreement with Teague Nall and Perkins, Inc., for the negotiation and closing services for the property acquisition associated with the Glade Road Phase 1 Project, and authorize the city manager to execute the agreement.  
This Resolution is to prepare for the acquisition of land along Glade Road and it appears to also clear the way for Eminent Domain action on Glade Road.
LNO awaits the City Manager's response to our questions and will post in it's entirety when received.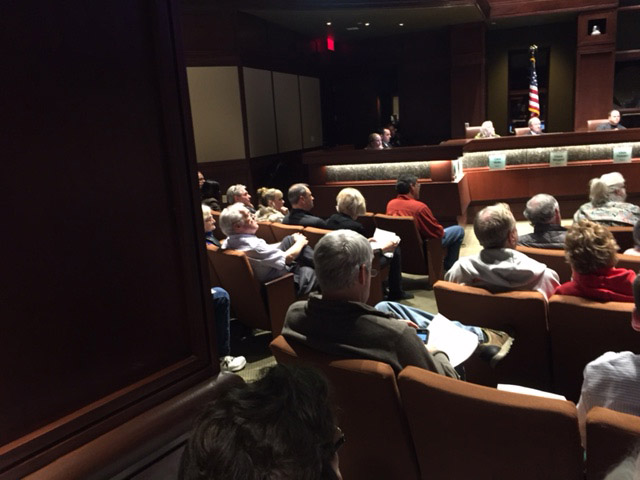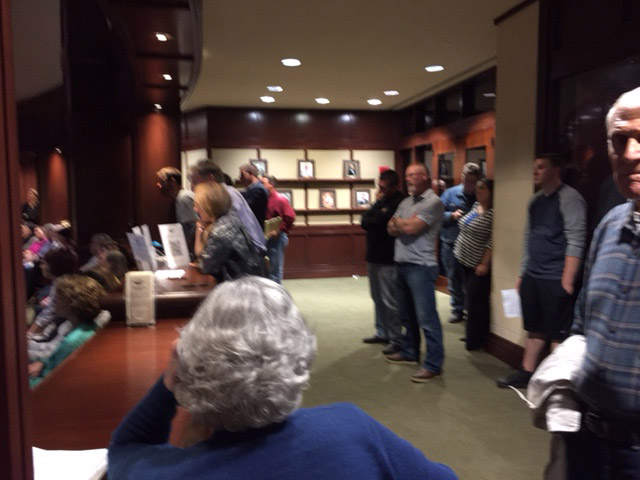 However, the evidence today seems to suggest that the line between the City Manager's office and Council Politics may not be as distinct as it should be.
In fact it is getting harder to tell where City Council politics ends and apparently where City Staff involvement begins!
To better clarify this last observation; LNO has forwarded the following questions to City Manager Jennifer Fadden

Jennifer:
As you may recall LNO had requested all correspondence regarding Glade Road, PRIOR to the MAY ELECTION DATE.
However, the city elected to delay the response by requesting an Attorney General's Opinion. The result was the Texas AG simply stating that certain information, such as the emails, could be redacted. Prior to the election date, LNO received 4 pages of information.
However, sometime after the election date LNO received 237 pages. In a review of these pages is the following copy of an email to Mona Gandy and Yourself from Councilman Chuck Mogged. My questions are as follows:
1.) Under what circumstances have you allowed city staff to become involved one on one with a City Council member, such as Mona, providing advice?
2.) Under what circumstances have you personally provided input to a member of council pertaining to a "strategy" concerning matters in an open election?
3.) Under what circumstances have you corresponded with a member of council who has provided you with a message that an "angle" was to be deployed to influence the public vote, versus providing clear and documented information to the public. For example using the "safety angle" that accidents have doubled on Glade Road, when in fact that is not true, in fact there were same amount of  accidents in 2014 and 2011 on Glade Road and actual increase on Glade was only 13%?
4.) Under what circumstances did you release an Attorney's opinion to the public , that was Attorney Client privilege" concerning his opinion the Citizen's petition would make it difficult to properly repair Glade Road?
Thank You Nelson Thibodeaux