Colleyville, Texas   December 19, 2015
Dallas County Criminal Records has confirmed that  John Graham Leddy of 2202 Woodstock Drive in Colleyville has been charged with  Aggravated Sexual Assault and Indecency with a 7 year old girl.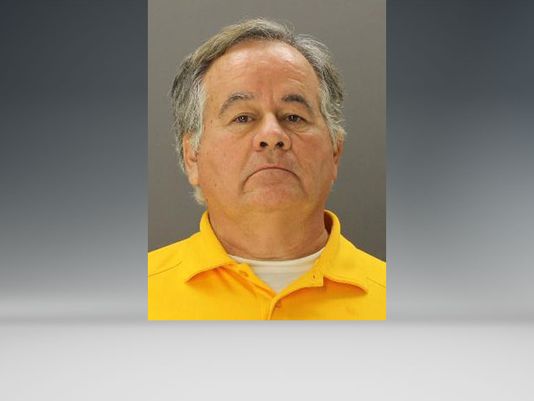 WFAA reported the following: A former third grade teacher at a Dallas charter school has been arrested and charged with indecency with a child and aggravated sexual assault with a child after he allegedly molested an 7-year-old girl numerous times when he was supposed to be tutoring her 10-year-old brother.
According to the affidavits for the arrest warrants, John Graham Leddy, now 65, taught third grade at Charter Life School on R.L. Thornton Freeway in Oak Cliff last spring. He began tutoring the alleged victim's 10-year-old brother after school and eventually asked the boy's mother if it was OK if his little sister also began coming to the classroom until their parents could pick them up.
The 7-year-old girl told a forensic interviewer at the Dallas Children's Advocacy Center that after she began going to Leddy's classroom for a time, the teacher began making her older brother stay in the room while Leddy took the younger sister to another classroom. According to the affidavit, Leddy began kissing her and his behavior continued to escalate as he sexually assaulted the girl multiple times on different dates over an unknown period of time.
She also said Leddy "laid tissue paper on the ground underneath them to prevent from making a mess," the affidavit revealed.
The girl went on to tell the interviewer that Leddy would bribe her to come into another classroom with a chocolate Twix candy bar, and would give her another one as a reward after he assaulted her. He told the girl not to tell anyone, the document said.
John Graham Leddy, now 65, is accused of sexual assaulting a 7-year-old girl multiple times in a graphic affidavit. Jason Whitely reports.
In a separate interview with the girl's brother, the forensic interviewer asked the boy what happened. He said Leddy would keep him in the classroom while Leddy took his sister to another classroom, turned off the lights and locked the door.
The boy said one time, he went to the classroom where his teacher and his sister were inside and peeked through a small open window in the door. He told the interviewer he couldn't see what was going on inside, but "he observed tissue paper scattered all over the floor." The boy said his sister finally told him what was happening as they were going to bed on Sunday night, and he made his sister tell their parents.
The crimes allegedly occurred in April and May.
Charter Life School said Leddy retired in July after two years on campus.
The school said his criminal background check came back clean. "Life School follows all guidelines outlined by the TEA and the state when hiring teachers. We conduct background checks on all employees and pull a conviction report and a criminal history check," according to a statement from the school.
"We will continue to work and cooperate with law enforcement in their investigation into this matter," the school's statement continued. "The teacher is no longer employed by the district and was not an employee this school year."
"We train teachers on their conduct with students from the moment they are brought on board and through compliance training during the year," the school said in a statement. "We are constantly reviewing our policies and discussing ways to improve them."
News 8 has learned Leddy worked as a substitute teacher at Coppell ISD since November.
Coppell ISD said it, too, found no criminal history when checking his background, said said Tamerah Ringo, CISD's Director of Communications.
Coppell said it immediately removed Leddy from the substitute list and will work to determine how often he was called in and to which campuses. "Next steps would include parent notifications and counseling, support needs," added Ringo.
Authorities fear there could be other victims. If you child has had contact with John Graham Leddy, you're encouraged to talk to them about it, and if you have any information that could be helpful for investigators, contact Dallas police at 214-671-3001.