YOKOSUKA, Japan – The Virginia-class fast-attack submarine USS Texas (SSN 775) arrived at Fleet Activities Yokosuka Dec. 22 for a visit as part of its Indo-Asia-Pacific deployment.
The visit strengthens the already positive alliance between the U.S. and Japan through the crews' interaction with the Japanese Maritime Self Defense Force. It also demonstrates the U.S. Navy's commitment to regional stability and maritime security in the U.S. 7th Fleet area of operations.
"The ship and crew performed exceedingly well," said Cmdr. Todd Nethercott, Texas's commanding officer. "The ship's motto, 'DON'T MESS WITH TEXAS,' clearly depicts the ship's capabilities and the crew's spirit. The crew is looking forward to experiencing Yokosuka and working with our close regional allies."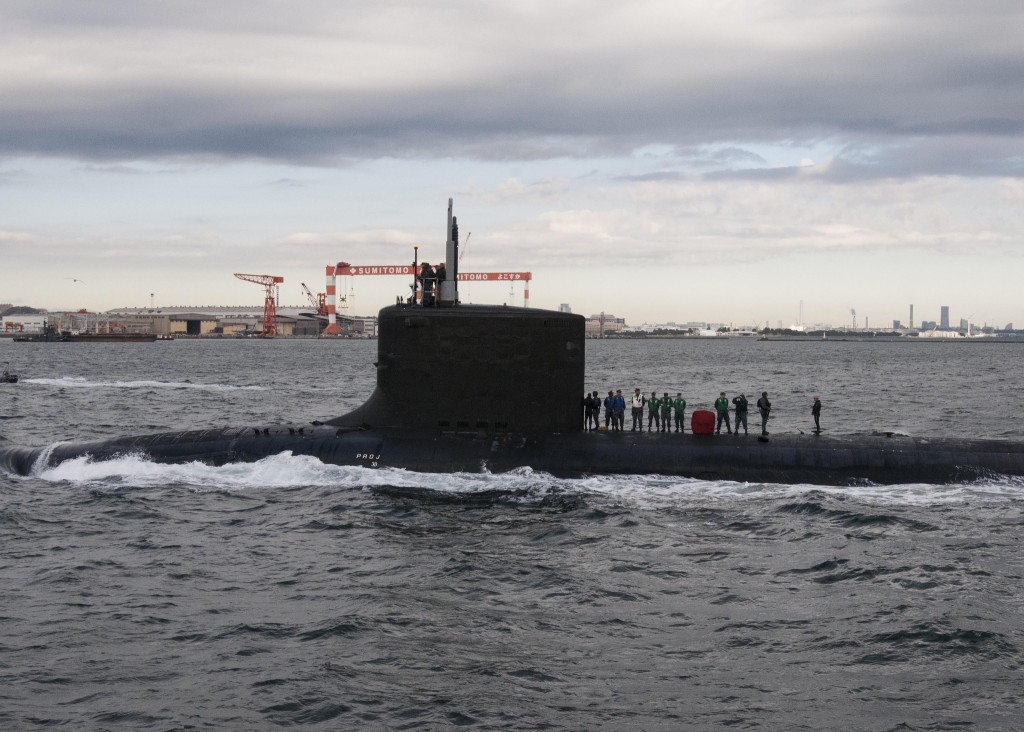 Texas is the second Virginia-class fast-attack submarine commissioned by the United States. This submarine is capable of executing a multitude of missions including anti- submarine warfare, anti-surface ship warfare, strike, surveillance and reconnaissance, irregular warfare, mine warfare and shallow water operations. To maintain the stealth advantage inherent in submarines, the U.S. Navy does not normally release information about what specifically a submarine did while on patrol.
"Texas conducted extensive training prior to deployment and is ready to execute the full spectrum of submarine force missions worldwide," said Nethercott.
"Texas Sailors are hardworking and dedicated individuals," said Master Chief Machinist's Mate Daniel Kloepfer, Texas's chief of the boat. "Maintaining a forward deployed nuclear submarine is not an easy task and Yokosuka will allow for some much deserved rest for the crew."
Many crewmembers were excited to experience the rich culture of Japan.
"One of the reason I joined the Navy was to see the world," said Electrician's Mate 2nd Class Anthony Amos. "I'm looking forward to seeing Tokyo and maybe trying some of the world's best sushi."
Measuring more than 377 feet long and weighing more than 7,800 tons when submerged, Texas is one of the quietest and most technologically advanced submarines in the ocean.
Built in Newport News, Virginia, Texas home ported in Groton Connecticut before transferring to Pearl Harbor, Hawaii in 2009.
"Why Being There Matters"
On our planet, more than 70 percent of which is covered by water, being there means having the ability to act from the sea. The Navy is uniquely positioned to be there; the world's oceans give the Navy the power to protect America's interests anywhere, and at any time. Your Navy protects and defends America on the world's oceans. Navy ships, submarines, aircraft and, most importantly, tens of thousands of America's finest young men and women are deployed around the world doing just that. They are there now. They will be there when we are sleeping tonight. They will be there every Saturday, Sunday and holiday this year.  They are there around the clock, far from our shores, defending America at all times.
Thank you very much for your support of the men and women in U.S. Navy, deployed around the clock and ready to protect and defend America on the world's oceans.