February 10, 2016   Havana, Cuba
By Steve Helling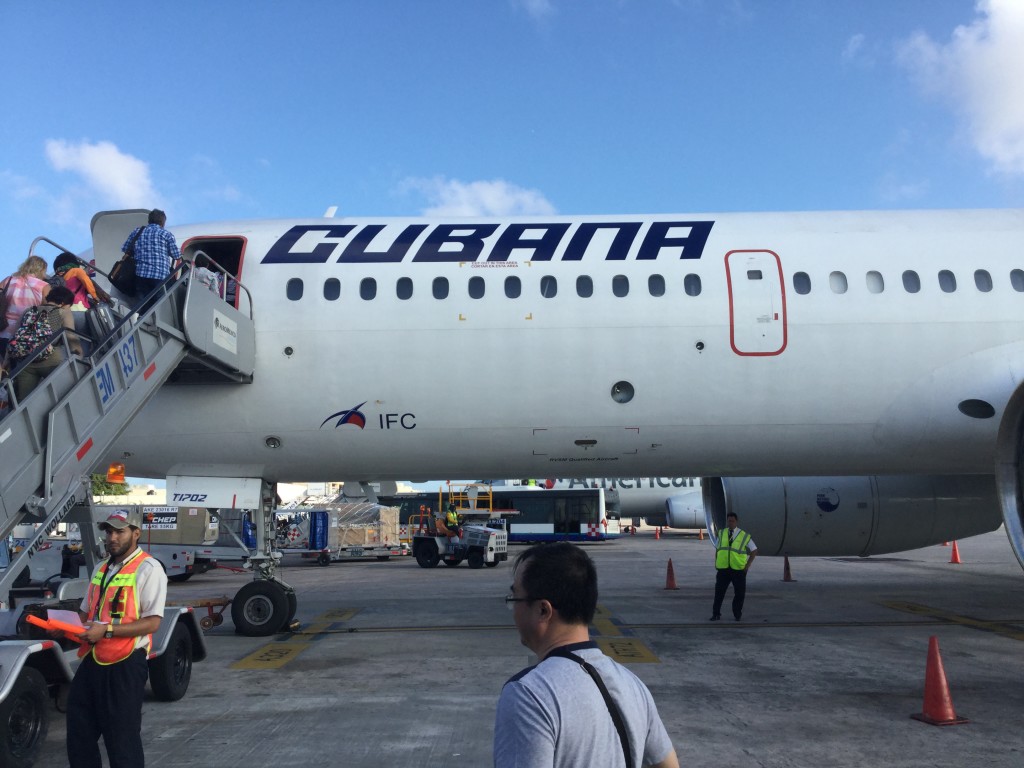 For as many years as I can remember, I have wanted to go to see Cuba.  Our Canadian employees have told me for years how great a place it is to visit.  Well, I finally took the trip. There are two ways to travel to Cuba, you can legally go on an organized tour direct from the US (there are 12 different types of tours approved by the State Department), then you can go there via a third country as I did.  My trip was not exactly legal yet, but no one has been fined for going to Cuba since 2008.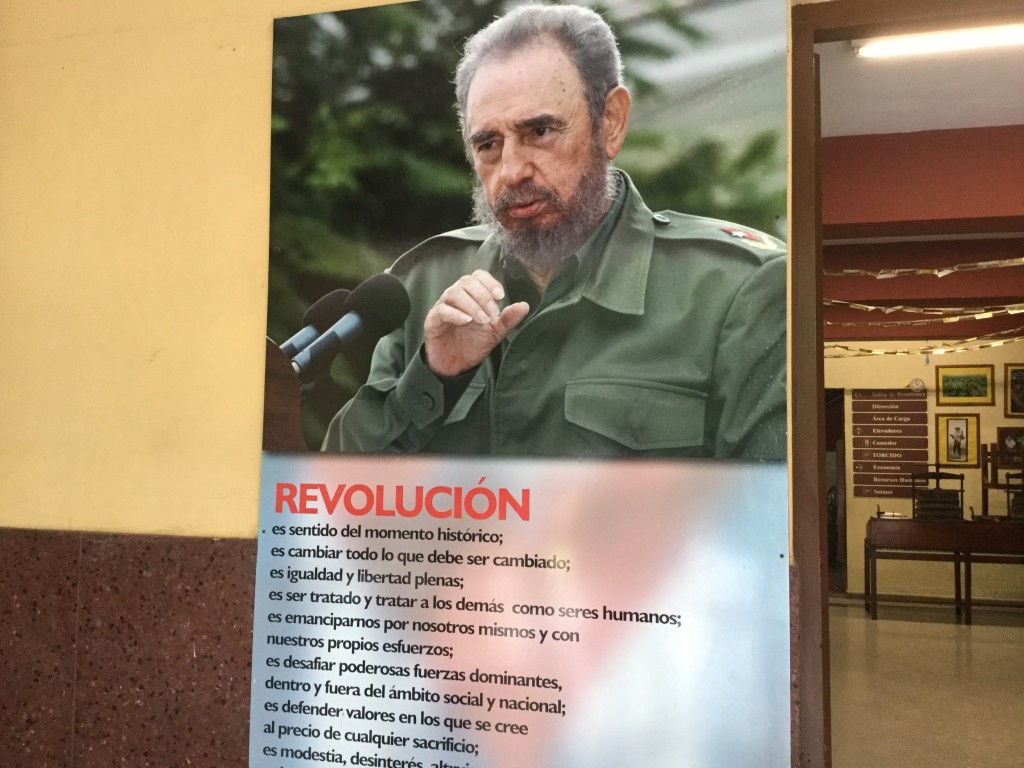 Spending the winter in Cancun, it was very easy to take a one hour flight to Havana.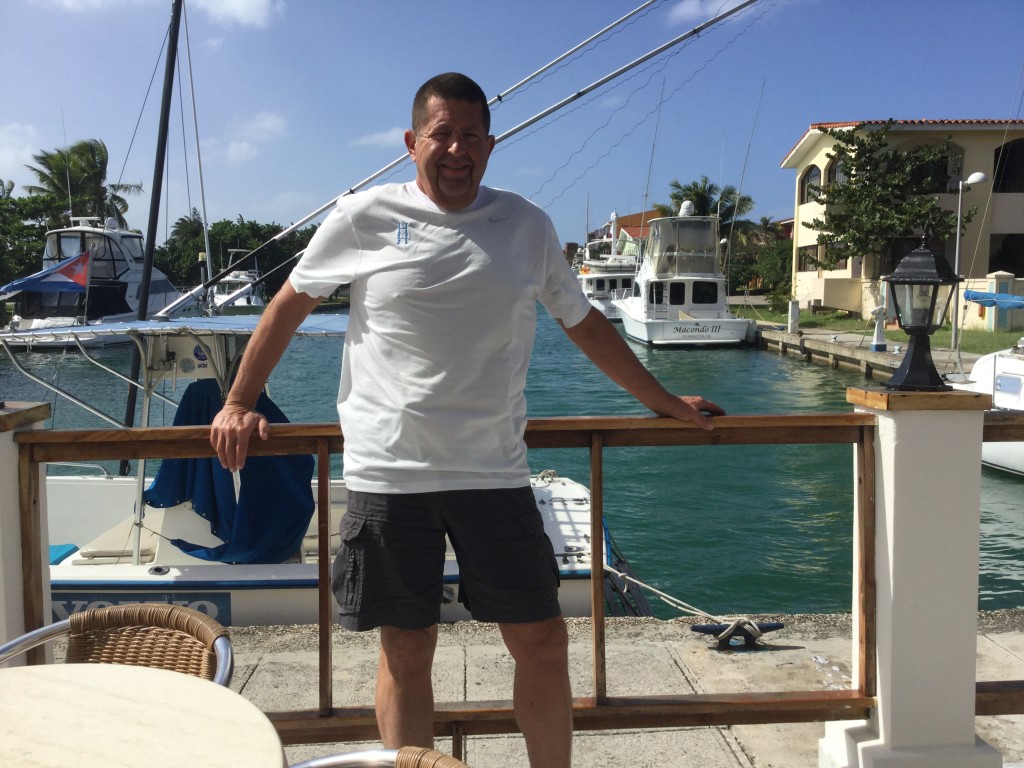 the cost was about $250 USD round trip. There is a $20 USD Visa required which we purchased a the airport in Cancun.  This trip consisted of three friends and myself.  We flew on Cubana airlines which was a nice Airbus plane.  When we arrived, the process was the same as entering any country.  The wait time for our luggage did take almost an hour.  Welcome to Cuba, no one gets in a hurry.  They are very laid back.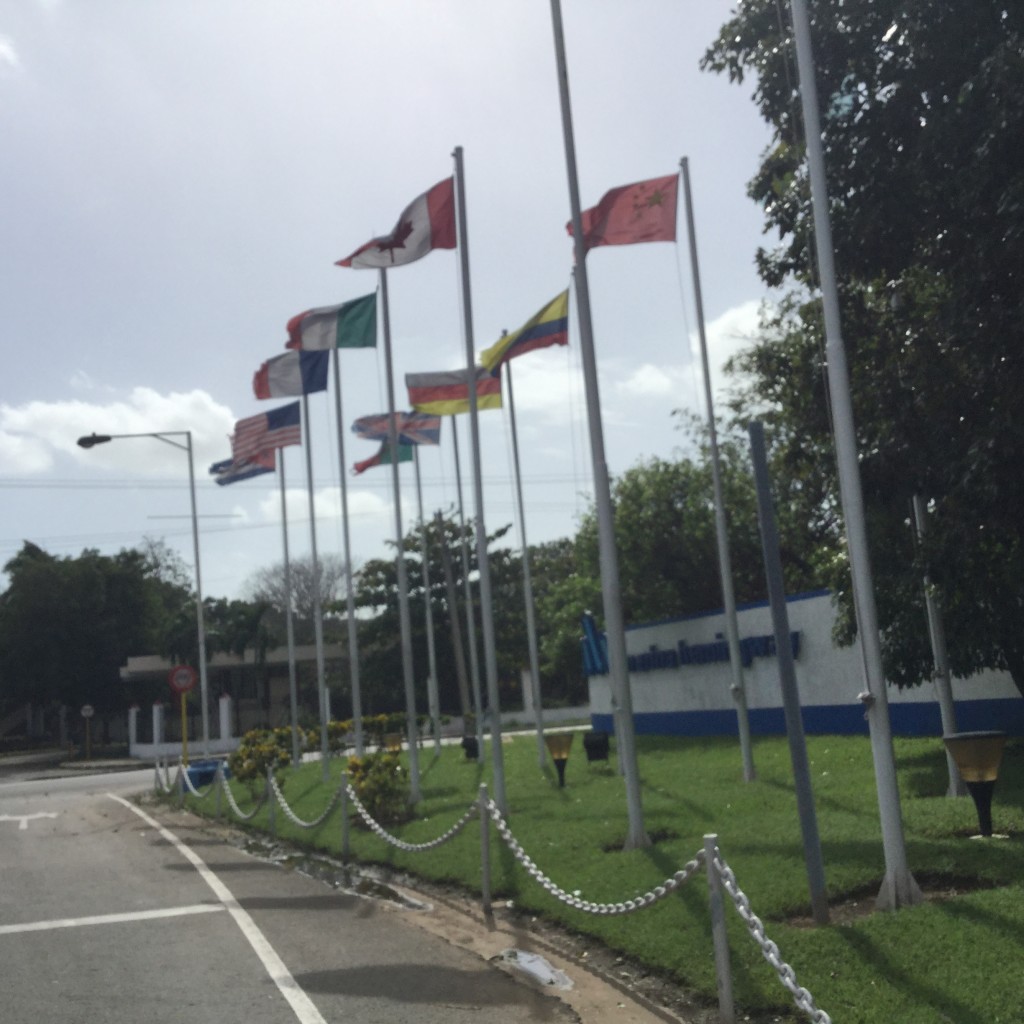 We took a taxi from the airport for 40.00 and the trip to our hotel was about 30 minutes.  We had a very nice room at the Melia which is a nice Spanish hotel chain.  The hotel was much nicer than I expected.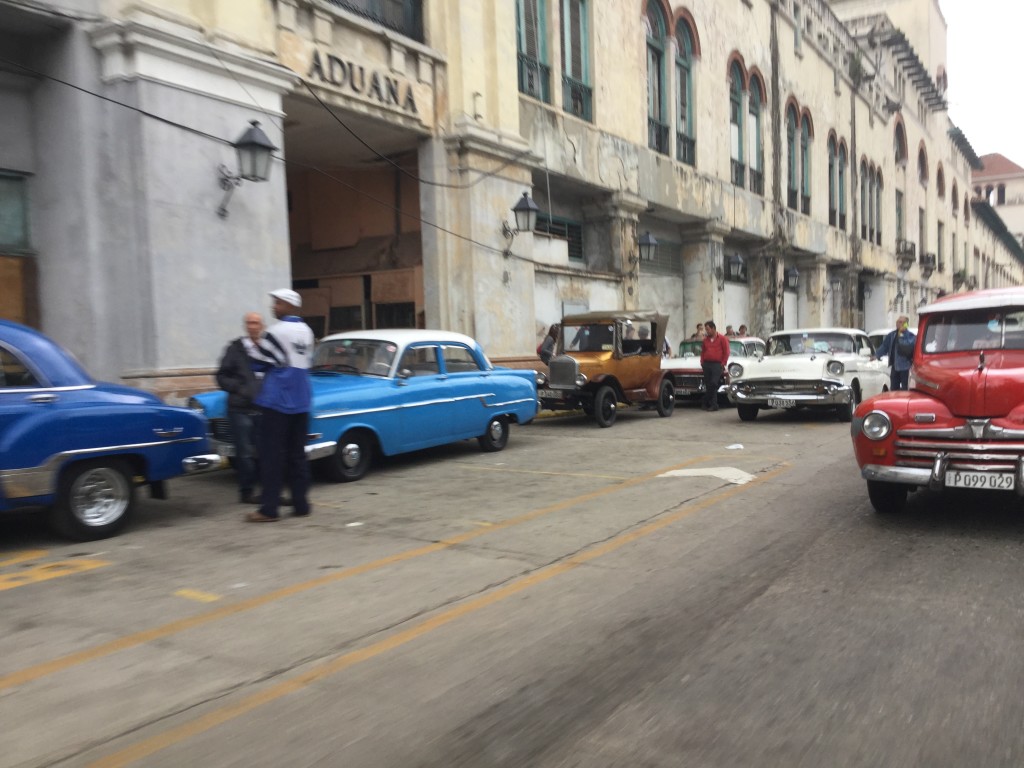 Rooms were large with a patio.
We were there four days and two of them the weather was extremely windy due to the big blizzard in the NE US states.  We caught the tail-end of that cold front.
After checking into our hotel, we walked across the street and had dinner.  Food and beverages there are relatively cheap by American standards.  We all had shrimp or lobster.  The next morning we had one of the best breakfast buffets, I have seen anywhere in the world.
We then found a guide and a car.  This car was a 1957 Chevrolet sedan.  Most of us have seen the photos of the old cars in Cuba, yes, the majority of their cars are pre 1959, but there are also newer vehicles there also, they just are not American built vehicles.  I even saw two late model Mercedes, but that was very rare.  One interesting thing about the cars, the inside and outside of the vehicles are pre 1959 (date of the Revolution) however, most of them have fairly late model diesel engines and drivetrains under them.  They told me it costs about 2,000 dollars to convert a vehicle.  Everything else about the cars is just like it was in the year it was built other than a stereo added. The diesel motors are necessary as gasoline in Cuba Is more than $5 dollars per gallon.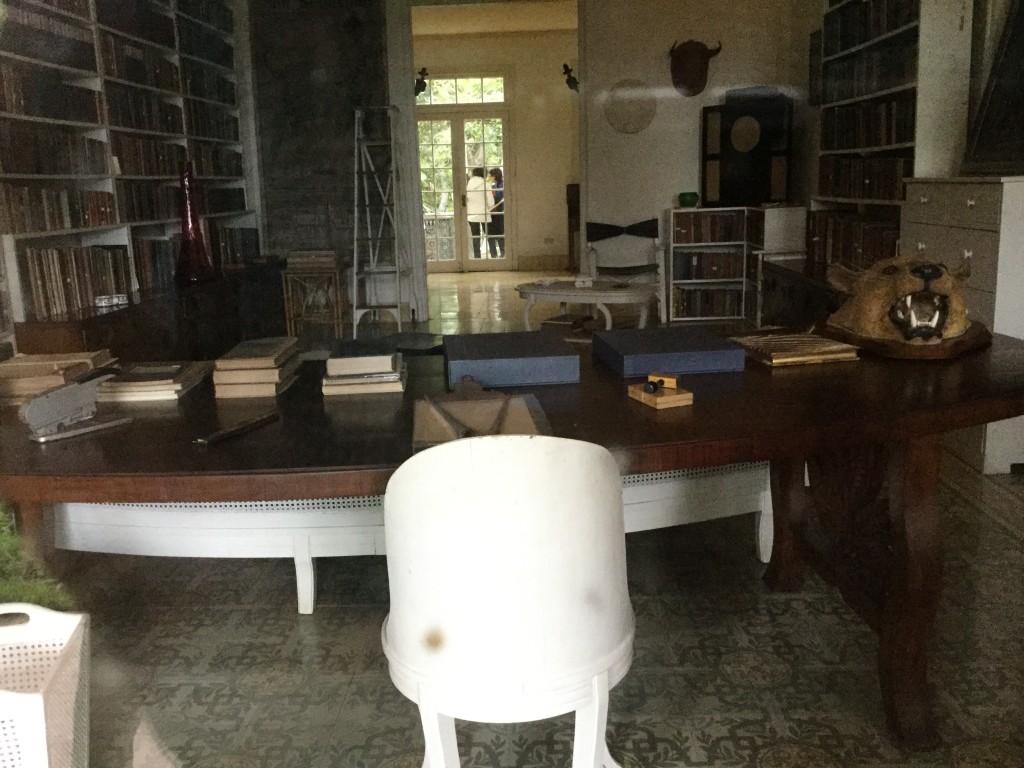 We started our tour at the Hemingway Marina which could have been in Miami, it was a very nice area with several US registered boats, (those are there illegally). The next few hours we looked at several sites that were relevant to the history of Cuba.  The architecture there was amazing.  There are no new buildings as the government has been under an embargo for 50 years, so any materials would have to come from South America or Europe.  We viewed several embassies, which were normally a large two story house, with the exception of the US embassy which recently re-opened.  It is a fortified 15 story building. One thing that surprised me was the love for the USA by the Cuban people.  We saw many American flags while driving around town.  We also saw many statues and monuments on our tour.  We then made a stop at a house, supposedly the guy works at the Cohiba factory and smuggles a cigar or two home each day, then sells them by the box at a fraction of what they cost at the Cohiba factory.
We had more than one person explain to us why they love the US.  First, most of them have friends or relatives in the US, and one man explained "anyone born after 1959, was born in a communist country.  They had no choice where they were born.  They view the Americans coming to visit Cuba in the coming years as their best chance for living in a democracy.  I found it interesting that in 2018, Raul Castro has stated he is retiring and when they have elections, it will be the first time since 1959 that a Castro was not the President of Cuba. The government has relaxed several items in recent years.  They now have internet, however it is very expensive.  $5 per hour at hotels.  Also they made it legal to own businesses such as cabs and restaurants.  The cost is buying a license from the government and paying taxes, but they get to keep the rest.  Many of the good restaurants are located at peoples homes.  They have converted most of their home and backyards into restaurants. Now for the sad part.  Living in a communist country, the government provides you many items like healthcare is 100% free, however the facilities are very substandard to the US hospitals.  They also pay for your education, car insurance, and many other items.  Since they pay for your education, it doesn't matter if you are an engineer, doctor, cardiologist, construction worker, the pay is going to be 18 to 22 dollars per month.  Yes, you heard me, that is per month.  One cab driver was a cardiologist and he drove a cab because he made more in tips than he did in his profession.  He practiced medicine to help others with his skills.  The best paying jobs in Cuba are the military that protects Castro and the police.  I am sure that is so they stay loyal to him.
On with our tour, we passed their capital building which is an exact replica of the US Capital, just 20 meters smaller. Then we visited a site that had a fort used to defend Havana many years ago and viewed a park with a downed US fighter plane they recovered after the Bay of Pigs invasion. By this time, it was getting late and they delivered us back at our hotel.  We stopped for a large lunch (lobster and shrimp again) before retiring for the night.
The next day we decided to take a chance on the weather and we hired a driver with a 1959 Pontiac Super Chief convertible.  The convertibles run double the price of a hard top sedan, but well worth the money.  We negotiated a rate of 80 dollars for five hours.  The highlight's of the second day of touring was going to the Cohiba factory and we visited Earnest Hemingway's home in Havana.  Both were quite interesting and should be on your list of things to see. The Malecon is a long stretch of sea wall that was very picturesque.  Across the street from the Malecon was the old Riviera Hotel.  This was the home of the Copa Cabana Club prior to the revolution.  The mob and underworld escaped Cuba during the revolution and moved their operations to Las Vegas.
I want to give you an idea how cheap food is in Cuba right now.  Many say that will change when Americans start flocking to Cuba.  I had a large lobster as my appetizer, that was 12 dollars.  The for my entrée, I ordered lobster thermador which came with black beans and rice, that was another 14 dollars.  Two large lobsters for 26 dollars was a deal.  Drinks ran about 3 dollars each.  Our last day we had breakfast, used our computers to send photos to friends and headed to the airport mid morning.  My next trip, which will be later this year or next winter, I would like to visit the Cuba Keys and Veradero Beach.  These are supposed to be virgin white powder beaches.  Our exit process was very easy when we departed and they ask Americans if you want your passport stamped or not.  Most people wanted their passports stamped.  While I did not see a lot of other Americans, we did meet some that were on tours, but most of the local people we spoke with said they are traveling more frequently and they told us the more the better their lives will be in many ways. The people in Cuba were extremely friendly and should not be punished for Castro's actions.  I pray they will be free one day soon. I would recommend anyone thinking about traveling to Cuba, go sooner than later while you can still experience stepping back in time about 40 years.  It was a really awesome safe experience.