Colleyville, Texas March 12, 2016
Apparently if you catch a job with the City of Colleyville, "Your Ship Has Come In."  For example the case of Dustin Dangli, Former local Star Telegram Reporter.  He wrote articles on Glade Road before the City Council Election last May.  The City Staff just gushed all over themselves about what a great article where in he was reminded not to say Glade Road was to be 4 Lanes
Gandy to Dangle1 and then there was his inquiry as it pertained to the forthcoming City Attorney's opinion that was alleged Attorney/Client Privilege but ended up in the political hands of a PAC that was opposed to the Citizens' Initiative on Glade Road Gandy to Dangle3_4.  Well apparently our young reporter was headed to Mansfield, according to an email from the Colleyville Center to Dangli on May 21, 2015.
However, to Mansfield he did not go, instead Dustin Dangli became a City Employee.  Despite FOIA requests for any communications with Dangli from the Communications Director Mona Gandy or any offer from the City of Colleyville, LNO received its now well known response; "No Responsive Documents."
So LNO tried another attempt by asking for the top 80 salaries paid in Colleyville and then later requested Dustin Dangli's former employment information for example what was his earnings immediately before being hired by Colleyville, which can be seen here: DangliPrior_Salary.  Note that Dustin said he started in 2013 at the Star Telegram and immediately before his hiring at Colleyville he was making $38,000. His reason for leaving?  "Seeking New Opportunity."  And oh boy he found the Colleyville via City Manger Jennifer Fadden gravy train!  In other words it sure pays well to write nice articles about the Colleyville City Government…in this case an increase from $38,000 per  year to $73,811 a 95% raise! Including almost $40,000 from CEDC that to anyone's memory has never had an "Marketing Coordinator" much less any employee!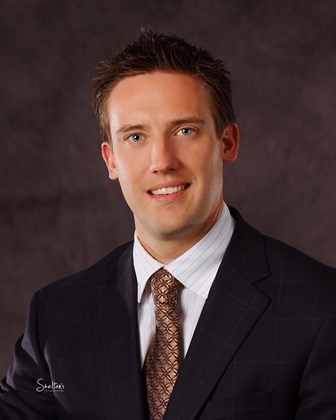 You may also remember Matt Mueller.  He was the only other final choice for the City Manager's Job in Colleyville in 2009.  He is now the City Manager of Little Elm.  Where the population growth since 2010 has been an astounding 39.74% from the 2010 Census to the 2014 Census, swelling the city's population to 35,414 or a 42% higher population than the 2014 census for Colleyville.  His Salary?  $176,850 compared to the current salary of Colleyville City Manager Jennifer Fadden at $224,868!
A review of 7 cities salaries are below; While Colleyville has the LEAST population of any of the 7 nearby cities, the salary for the City Manager is 2nd highest, while the City Manager's Office total expenditure is the highest at $921,273 in total annual compensation or also the highest per capita expenditure at $36.57 for every man, woman and child in Colleyville.
In an era where there is no longer a bright line between the City Manager and City Politics, major questions about transparency in local government; taxpayers are paying literally the highest of any of these cities.  The following is a direct link to the PDF obtained from an FOIA request for the top 80 salaries in the City of Colleyville, including all comps. ORR – Nelson Thibodeaux – February 15 2016 – HR – Responsive
The statistics are below.
City Rank Pop
2010
2014
Growth
% Inc
City Mgr
Salary
Mgr Offic
EDC, Comm
Per Capita
Avg
1.) NRH
63,343
68,529
5,186 (2)
8.19%   (7)
$202,868 (5)
$787,874 (3)
$11.50  (6)
2.) Grapevine
46,334
50,844
4,510 (3)
9.73%   (4)
$208,642 (4)
$657,666 (4)
$12.94  (5)
3.) Keller
39,627
43,924
4,297 (4)
10.84% (2)
$212,781 (3)
$509,049 (5)
$11.59  (6)
4.) Little Elm
25,898
35,414
9,516 (1)
36.74% (1)
$176,850 (7)
$478,862 (6)
$13.53  (4)
5.) Southlake
26,575
29,086
2,511 (6)
9.45%   (5)
$258,145 (1)
$882,204 (2)
$30.33   (2)
6.)Weatherford
25,250
27,769
2,519 (5)
10.0%   (3)
$152,692 (6)
$448,720 (7)
$16.16  (3)
7.) Colleyville
22,807
24,952
2,415 (7)
9.41%   (6)
$224,868 (2)
$921,273 (1)
$36.57* (1)
Taking the Asst. City Manager, who is also the Police Chief salary  in Colleyville divided by 50%
the end result is $838,535 at a cost of $3.61 per
City
Total City Mgr Office
Total Eco Dev.Dir
Total Comm/Mkt Office
NRH
$542,599 (3)
Includes
ASST MGR : $169,981
DPTY MGR:    $164, 557
$129,244
(4)
$ 78,937, MGR
$ 37,094, ASST
Total: $116,031
(3)
Grapevine
$377,862  (5)
Includes
ASST MGR: $169,220
$196,382
(1)
$83,422, MGR
NONE, ASST(5)
Keller
$212,781  (7)
No Assts.
$119,589
(5)
$105,575, MGR
$ 71,104, ASST
Total: $176,679
(2)
Little Elm
$478,862  (4)
Includes:
ASST MGR:    $155,931DPTY MGR:   $146,081
Contract
(7)
Contract(7)
Southlake
$609,896 (1)
Includes:
ASST MGR:  $192,484
DPTY MGR: $159,267
$158,140
(3)
$114,168, MGR
NONE, Asst.
(4)
Weatherford
$282,442  (6)
Include:
ASST MGR: $129,750
$106,456(6)
$59,821, MGR
Contract, ASST Only
(6)
Colleyville
$554,902 (2)
Include:
ASST MGR: $165,477
DPTY MRG:$164,577
$174,094
(2)
$118,466, MGR
$ 73,811, ASST
Total: $192,277
(1)