The North Texas Softball team (14-11, 1-5 Conference USA) lost the first game of the double header against Marshall (16-11, 5-1 Conference USA) 4-1 at Lovelace Field in Denton on Mar. 19.
For additional action be sure to check out the LocalNewsOnly/North Texas Softball photo website HERE.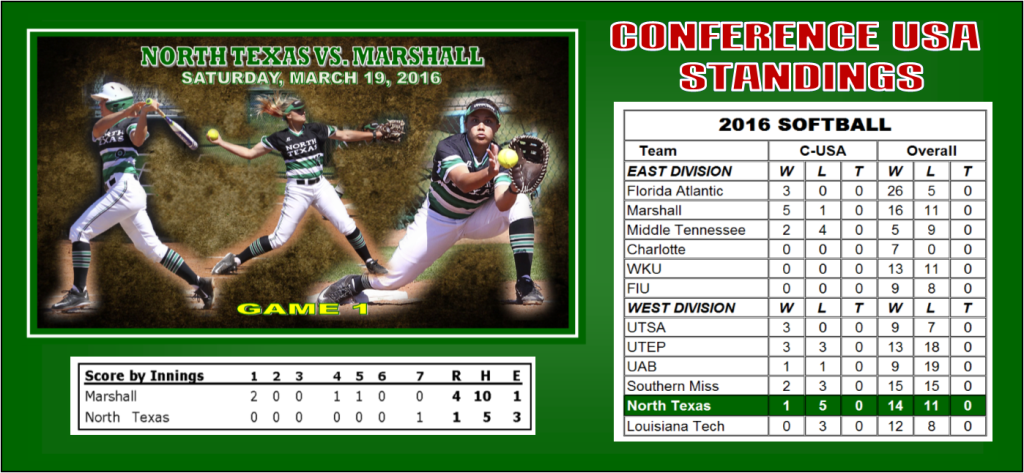 Click on graphic to view details.
LRW — 03/21/16