The North Texas Mean Green basketball team (12-19, 7-11 Conference USA) defeated the Charlotte 49ers (13-18, 9-9 Conference USA) 80-77 Saturday, Mar. 5 in the last conference game of the season at the Super Pit on the campus of North Texas. Now it's on to the conference tournament. The Mean Green will open the 2016 C-USA Tournament in Birmingham, Ala. as the No. 9 seed and will take on No. 8 Western Kentucky on Wednesday, Mar. 9 at noon.
Additional North Texas Basketball information and stats can be found at –
Men's Basketball ESPN.Go.Com/Mens-College Basketball HERE.
Women's Basketball ESPN.Go.Com/Womens-College Basketball HERE.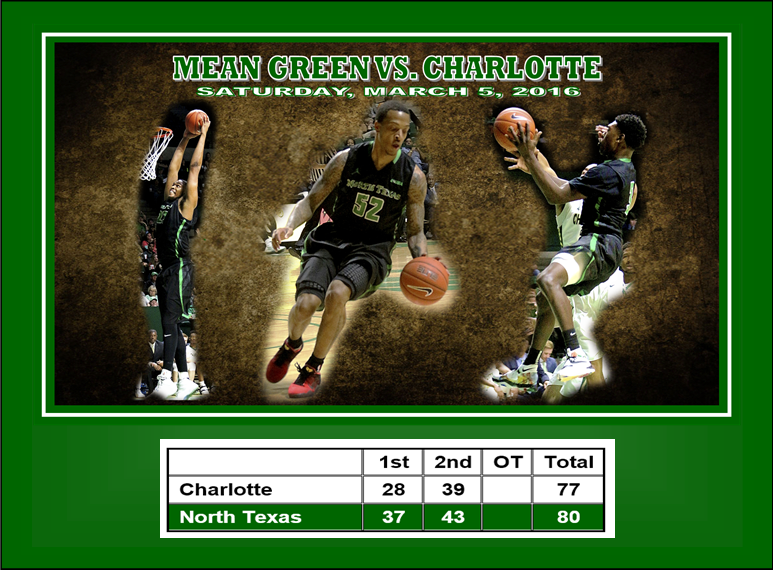 Be sure to check out the North Texas-LocalNewsOnly basketball photo website for additional YouTube Video links and game photos HERE.
LRW — 03/08/16