March 29, 2016  Colleyville, Texas
Many citizens were outraged at Mayor David Kelly's sudden "Protocol" change concerning what Colleyville Citizens Can Speak About as seen below.
However, note Councilman Mike Taylor's passionate declaration below in March 2000.
However, note below, during the many interruptions by Mayor David Kelly of Claudia Bevill, Councilman Taylor was either too frightened to speak out or somehow lost his previous passion, 16 years before, for free speech and his announced role to defend citizens rights to speak out.
One will note that Ms. Bevill was simply trying to point out the Council members attack on a citizen by Taylor and Mayor Kelly during the report of the City Manager's "Investigation Report."  First words out of Taylor's mouth was, " I never doubted it, this is simply "character assassination."  [/box]
Below is Mike Taylor, in 2001, accepting a Plaque after he had lost his next election.  However, this was AFTER, Taylor had perfected his personal "character assassination" of the Mayor and other council members.


Mike Taylor, seen accepting a plaque for his service on the Hwy 26 Committee from current Mayor Donna Arp. Taylor filed for mayor yesterday saying "Newton was from the past" and "Hocutt was part of the status quo".
Mike Taylor has filed for Place 2 City Council as of 5 pm on Thursday.  Taylor is a two time loser for mayor running in 2001 against Donna Arp, Taylor received 42% of the vote out of 3,392 votes.  Taylor ran again in a three way race with current Mayor Joe Hocutt and former Mayor Richard Newton and received only 664 or 23%.
Now listen to Councilman Mike Taylor's vicious attack on then Mayor Donna Arp and be sure to wait to the end to hear Councilwoman Ginny Tigue's comment.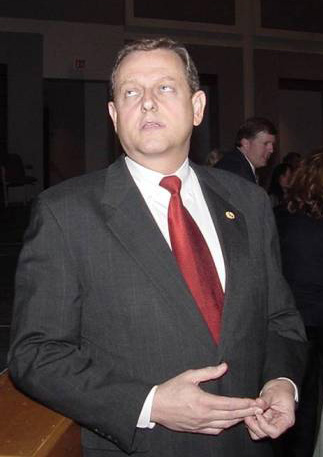 Click on the link below to hear Taylor's full blown "Character Assassination" of the Mayor in 2000.  Mayor Arp pointed out the open spaces and uniqueness of Colleyville.

Click on the video below to hear Mike Taylor's "Character Assassination" of Donna Arp and then Councilwoman Ginny Tigue.