Austin, Texas  April 25, 2016
Assistant funeral director Bernie Tiede (Jack Black) is one of the most-beloved residents in the small Texas town of Carthage. Sunday-school teacher, choir member and creator of spectacular funerals, Bernie is a friend to everyone, including Marjorie Nugent (Shirley MacLaine), a rich but nasty widow
… 

More
Release date:
April 27, 2012 (USA)
Director:
Richard Linklater
Box office:
10.1 million USD
Awards:
New York Film Critics Circle Award for Best Supporting Actor,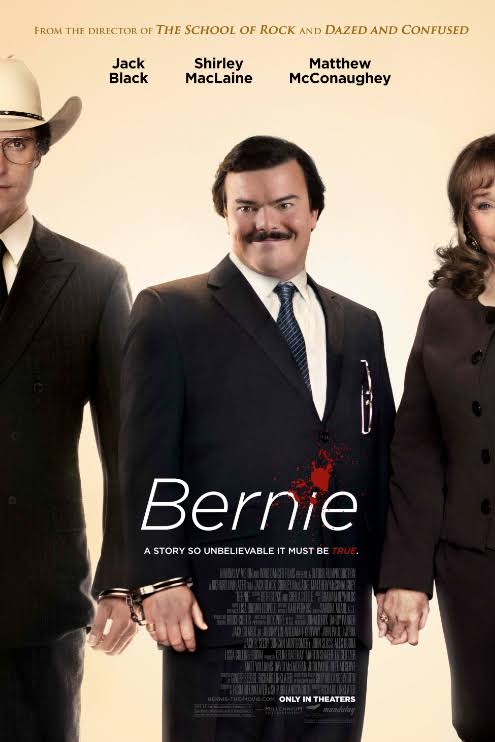 AUSTIN – Texas Attorney General Ken Paxton this eveining released the following statement regarding the verdict reached in Bernie Tiede's second sentencing trial, which was prosecuted by the Attorney General's Office:
"Our office is on a mission to achieve justice for victims and families in Texas," Attorney General Paxton said. "Our prosecutors and staff work tirelessly for the people of Texas, and we thank the jury for their service and diligent work in ensuring a just verdict."
Following a murder punishment trial that lasted three weeks, prosecutors with the Texas Attorney General's Office obtained a sentence of 99 years or life in prison in TDCJ from a Rusk County Jury against Bernard Tiede.    
Bernard Tiede became a companion to the elderly and recently widowed Mrs. Marjorie Nugent of Carthage, Texas, in 1990. In 1993, the thirty four year old appellant left his job at the Hawthorn Funeral Home to work full-time for Mrs. Nugent.  In November 1996, the defendant shot Mrs. Nugent in the back four times and stuffed her in a deep freeze in her home.  In July, 1997, Mrs. Nugent was reported missing. In the course of investigating her disappearance, the Panola County Sheriff talked to Tiede on several occasions. Tiede first said that Mrs. Nugent was visiting a relative. Later he told officers that Mrs. Nugent had suffered a stroke and was recovering in a Temple, Texas, hospital. On August 18, 1997, Mrs. Nugent's son, granddaughter, and sheriff's officers found Mrs. Nugent's body in her freezer. Captain David Jeter questioned appellant, who ultimately confessed to shooting Mrs. Nugent after initially claiming that she had been kidnapped.  A jury convicted apellant of murder in 1999 and sentenced him to life in prison.
In November 2014 the Court of Criminal Appeals granted Tiede a new hearing on punishment.  Assistant Attorney Generals Lisa Tanner, Jane Starnes, and Daniel Brody represented the State of Texas as District Attorney Pro Tem in the new punishment trial after the elected District Attorney for Panola County recused himself from the case in 2015.  During the new punishment hearing evidence was introduced that Tiede had misappropriated approximately $3.8 million from Mrs. Nugent, with $550,000 of that amount being after her murdered her.