April 25, 2016 Colleyville, Texas
Early voting started today April 25, 2016.  The City Secretary is a statutory position required by State Law in charge of "CONDUCTING MUNICIPAL ELECTIONS."
Apparently with the full knowledge of the City Manager Jennifer Fadden, the CITY SECRETARY IS OUT OF TOUCH THIS WEEK; no ACCESS TO EMAIL She says that open records request will not be considered to be received until May 2, 2016 unless sent to Ms. Loven.
WITH A MUNICIPAL ELECTION STARTING TODAY, THIS IS THE SORT OF ATTENTION THE CITY OF COLLEYVILLE'S ADMINISTRATION GIVES TO THE SANCTITY OF A CITY ELECTION!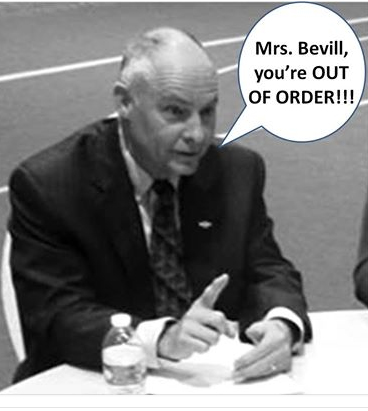 LNO has learned the City Secretary has confirmed that she was instructed by Mayor David Kelly to change the wording in the infamous "Kelly You Are Out of Order Citizens" pamphlet.  Perhaps this could explain her absence in the most important 2 weeks during the year in Colleyville, of which by statute she is responsible.
Is this more political maneuvering by City Manager Jennifer Fadden to keep the focus off of Mayor David Kelly or simply another "gentle" coverup orchestrated out of the top office in the city?  In any regard, the person in CHARGE OF MUNICIPAL ELECTIONS, should certainly be in town WHEN THERE IS AN ELECTION BEING HELD! 
Requesting copies of correspondence between Mayor David Kelly, City Secretary City Manager Jennifer Fadden and any and all Council Members concerning the change announced by Mayor David Kelly concerning the Citizens Comments in the citizen brochure handed out at City Council Nelson Thibodeaux, Editor
Thank you for your email. I will be out of the office until Monday, May 2, 2016, with no access to emails. If you need immediate assistance, please contact Christine Loven at 817-503-1132, or cloven@colleyville.com If this is an open records request, it is not considered received until I return to the office on Monday, May 2, 2016, unless you email it to Christine Loven at cloven@colleyville.com Thank you, Amy Shelley



The City Secretary is an officer of the City. The position of City Secretary is a statutory position required by State Law and the City Charter. In addition to the statutory duties of the position, the City Secretary oversees the functions of the City Secretary's Office and records management program.
Since Colleyville.com does not spell out the duties of the City Secretary, LNO has taken the information from North Richland Hills, another City Manager style government.
Services
The services provided by the City Secretary's Office include:
Administering and issuing permits and licenses for various operations.

Conducting municipal Elections

Coordinating the codification of City ordinances
Maintaining Boards and Commissions applications and coordinating the appointment process
Managing the City corporate seal and attesting to the authorized City officials signature on all official documents
Preparing and disseminating council meeting agendas and packets
Providing citizens with public information and implementing requests for public information
Providing staff support to the Mayor and City Council