Exclusive of Local News Only.com – Nelson Thibodeaux
Originally Published April 17, 2010 The Missing President!
The president was missing!  You can imagine what kind of commotion that caused, especially among the White House staff and the cabinet.  Not to mention the public.  Well, the public wasn't really aware of the president's disappearance as of yet, and the higher-ups decided that until they found out where President John Tyler was, they wouldn't make his absence known just yet.But they were hot on the trail trying to find him, and covering their tracks with the press and the other members of congress while they were at it.  Excuses were made:  the president has a headache, a bit of gout, a touch of a cold.  Too many stories really, people were getting suspicious.  They contacted his family, and they didn't know either, or at least said they didn't.

Was he the victim of some hideous foreign plot to take the president for ransom?  There had been rumors to that effect in the past.  Was he the victim of an assassination attempt, and the staff was hiding it from the public?  Speculation ran wild within the ranks of the staffers, but no one really knew.

The president seemed happy lately.  He had been courting a lovely woman by the name of Julia Gardiner – a woman 30 years his junior.  He had actually proposed four different times, but she had refused each time.  Most who knew thought that rather cheeky of her really, to turn down the proposal of a president.  He was depressed after the untimely death of his wife, but since meeting Julia, he seemed happy.

Then there was that incident on the USS Princeton, a Naval frigate.  While Julia and her father were on a tour, a cannon exploded and killed six people, Julia's father among them.  Julia was despondent, and grieved for weeks.  The president was very attentive, and a source of great comfort and compassion during this time for her.  She recovered, and seemed to be much more accepting of his attention.  And ever since, they had seemed happy.

So where was he?  Where was the president?  It was going on three days now since his disappearance, and no one had a clue.  And boy, it was getting harder and harder to make excuses to the Congress and the press.  Massive searches were started in every quadrant.  The Capitol police were rounding up the usual suspects and questioning them, but being careful not to let the cat out of the bag and make it known that the president was missing.

Then suddenly, President John Tyler was back as quickly as he had disappeared – smiling, beaming, and married!  Yep, married.  But he warned every staffer to keep their mouth shut.  They didn't!  The news was too big.   But It's a Little Known Fact that we really did have one president who literally eloped.   Ran off like a love struck teenager and got married by the Rev. Benjamin Threadwell Onderdonk at the Church of the Ascension in New York City.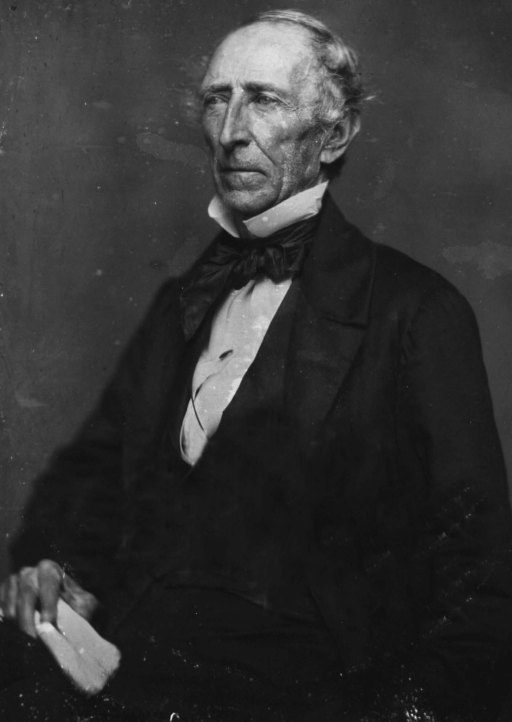 John Tyler, first President to assume the Presidency not elected to the office.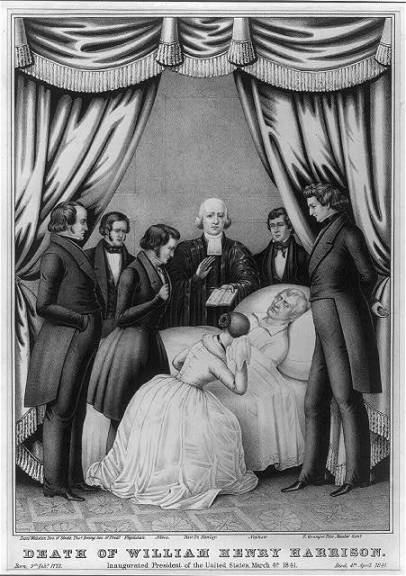 When William Henry Harrison became the first president to die in office after succumbing to pneumonia in April of 1841, vice president John Tyler ascended to fill his vacancy and thus became the first president to ever not be elected by a vote of the people.
The new first lady Letitia Christian Tyler. The daughter of a prosperous Virginia planter, Letitia was said to be shy, quiet, and completely devoted to her family. She and John had eight children together. But a paralytic stroke in 1839 had left her basically an invalid, confined to an upstairs bedroom of the White House for the duration of her tenure as First Lady. She died in that room on September 10, 1842. At 51, she was the first First Lady to die in office, and she remains to this day the youngest First Lady ever to die.