The North Texas Mean Green Softball team (18-16, 3-9 Conference-USA) was unable to win a game against Florida International University (21-17, 7-5 Conference USA). Mean Green lost the series finale on Apr. 3 at Lovelace Field in Denton by a score of 12-3 in a run-rule-shortened six innings game. This was the second time that North Texas has been swept in a weekend series this season, and their four-game losing streak is the longest this season.
For additional action and YouTube video links be sure to check out the LocalNewsOnly/North Texas Softball photo website HERE.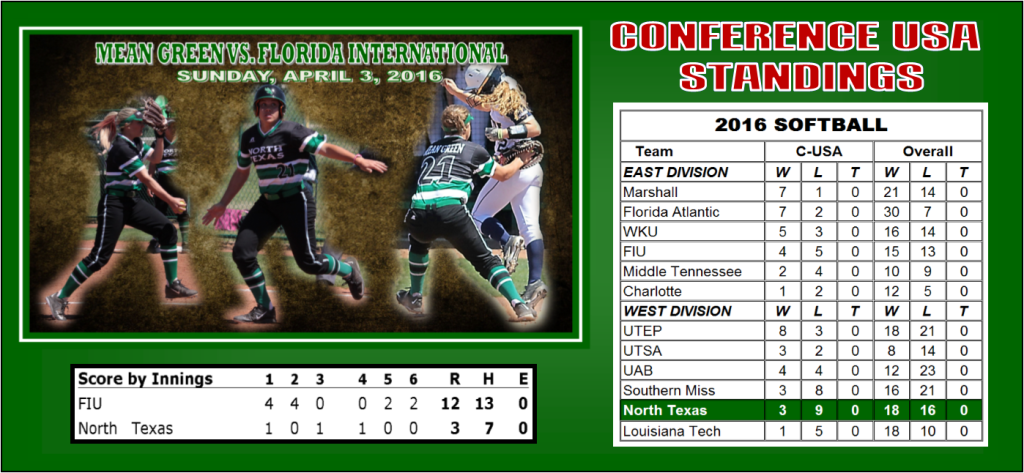 Click on graphic to view details.
LRW — 04/05/12