Sugar Grove Station, West Virginia   June 10, 2016
I am hoping someone from Colleyville will buy this town and offer special pricing for those of us left behind as a summer home.  Or, a group get together to buy this bargain town,  I',m in for $5,000 now all we need is $995,000 to begin bidding.
Nelson Thibodeaux, Editor LNO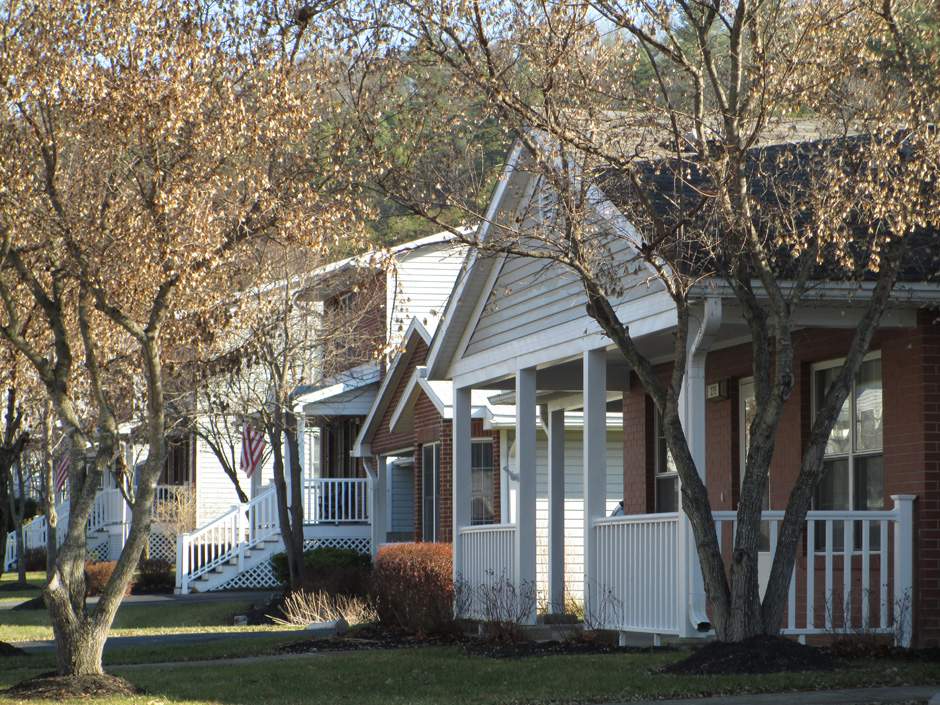 We've seen entire towns go up for sale, but two unique factors in this listing hold more intrigue but less practicality than usual. For an auction reserve of US$1 million, the buyer will get a 120-acre former government spy station in Sugar Grove Station, W. Va. The giant satellite dishes are still there and still track the location and content of international telecommunications activity, but they're not part of the deal, and anyway they're hidden behind a thick forest a mile away (makes you feel better, right?).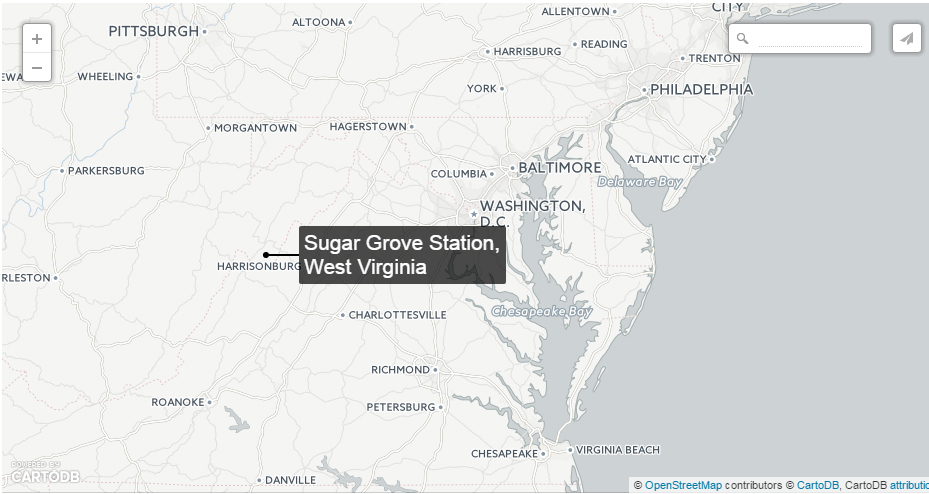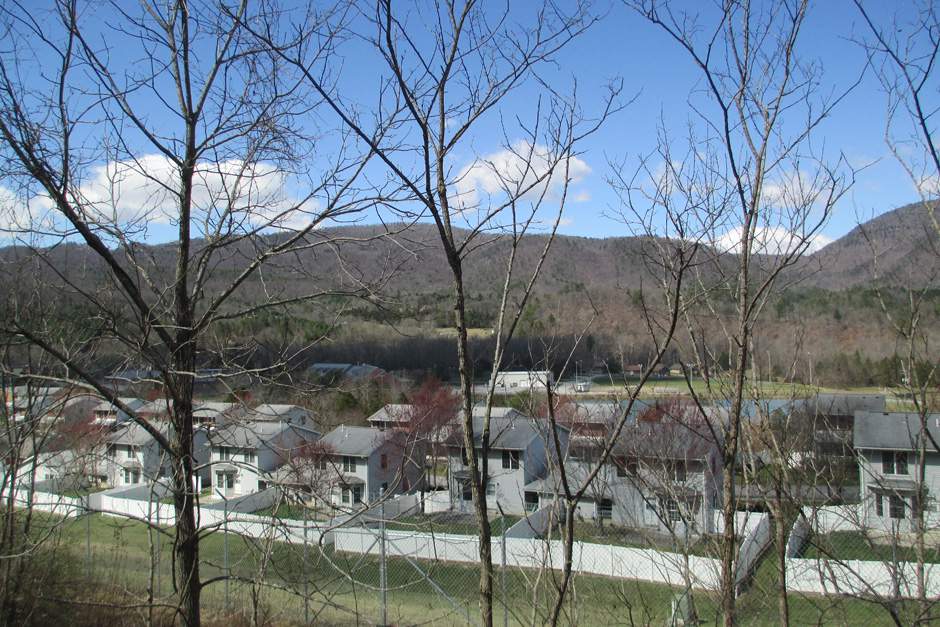 Then there's the fact that the property sits within the U.S.'s 13,000-square-mile National Radio Quiet Zone, where no cellphones, wi-fi or any equipment operating on radio frequencies are allowed. (The NRQZ also attempts to prevent radio interference to the National Radio Astronomy Observatory 30 miles away; they're listening for sounds of space stations other than the ISS, we'd guess.) Sugar Grove and the NRAO have the tightest telecommunications restrictions within the zone. CB radio is 10-4, good buddy, but even microwave ovens are on the negatory list.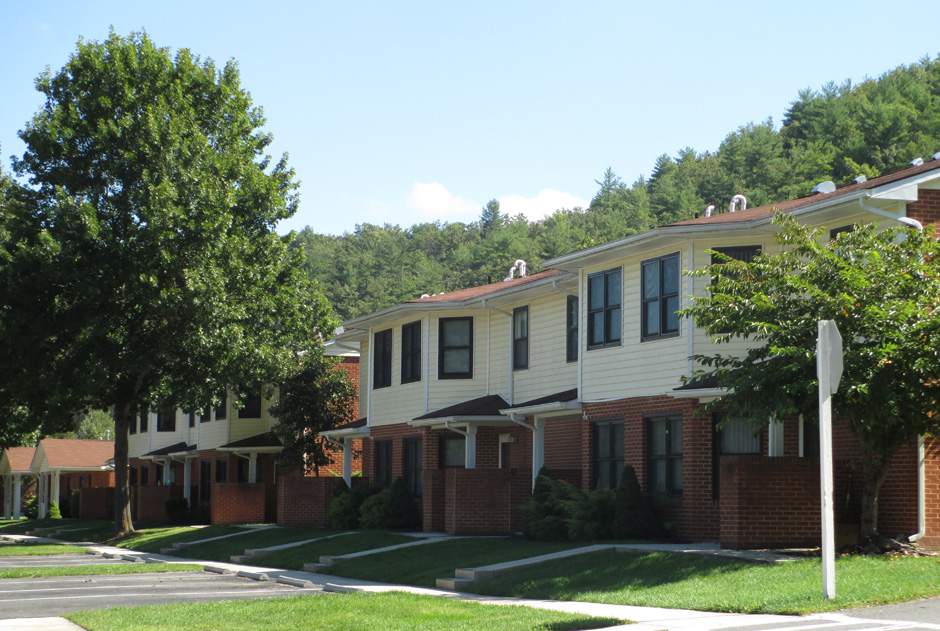 As the station can house 500 people, the listing suggests this would make a great resort area, which might put the whole no-cell thing in a plus column for those trying to disconnect, but we can't see it operating as a conference centre, as was also suggested.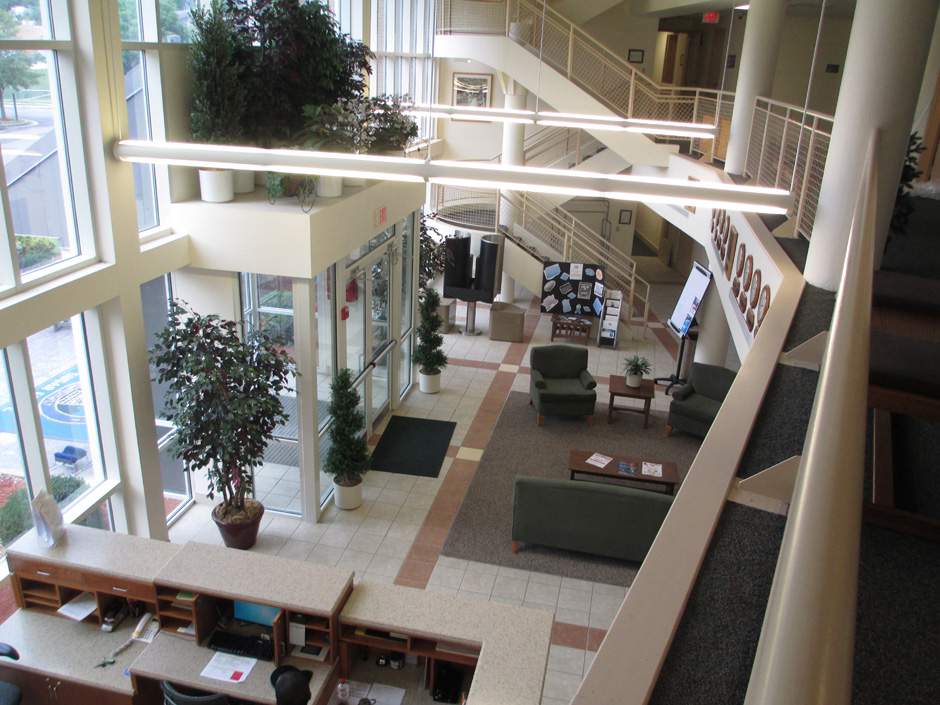 It could be a private school or campus; graduating marks of students without access to IG or Snapchat could make for an interesting educational study. Using it as a family compound without airwave distractions could help the cousins get acquainted by being forced to interact old-school with each other.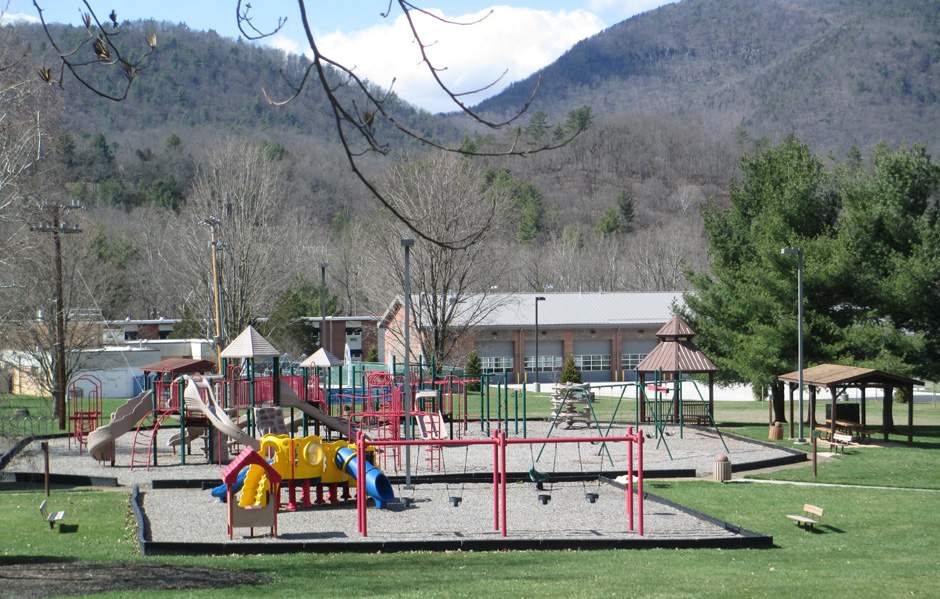 The highest bidder will get a fenced and gated town, with 80 charming houses ("in like-new condition") on tree-lined streets just as many small American towns have.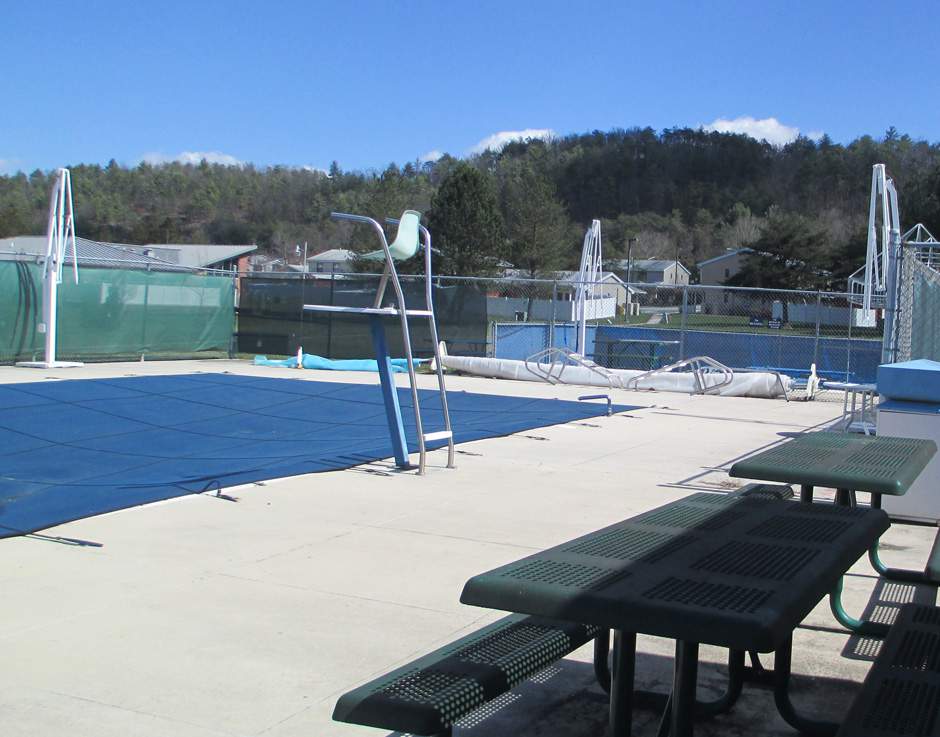 Included in the price are a pool, a bowling alley, a daycare centre, a community centre, a gym, a full-size indoor basketball court, tennis and racquetball courts, a football field, a playground with kiddie pool, a hobby shop for cars or woodworking, a police station and a fire hall. And dorms and administrative buildings.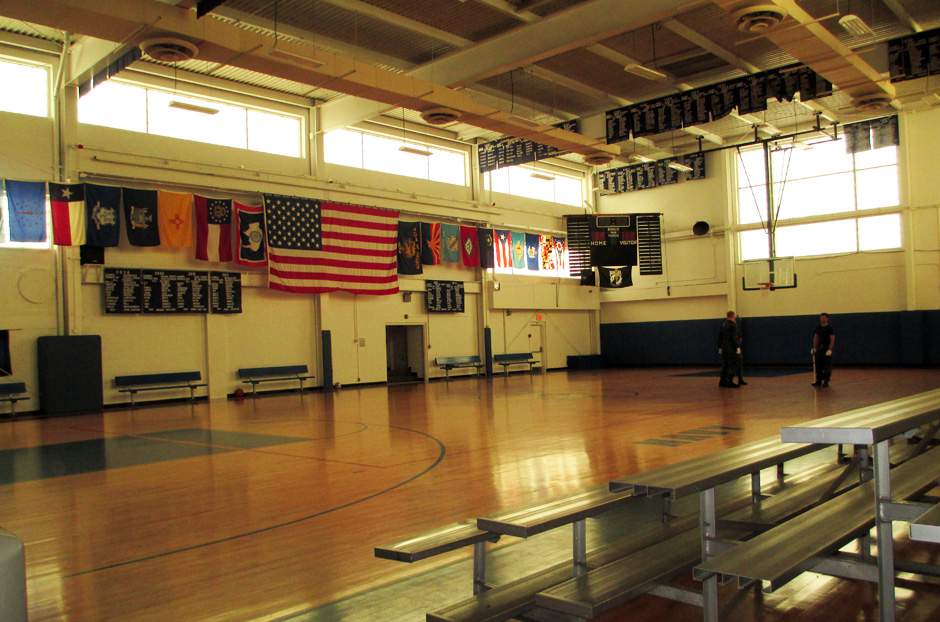 Massive basketball and sport court.
Government employees used to live in Sugar Grove, but last fall "it became unnecessary to house related analytical staff at the base,"toptenrealestatedeals.com says; we suppose they're all telecommuting now.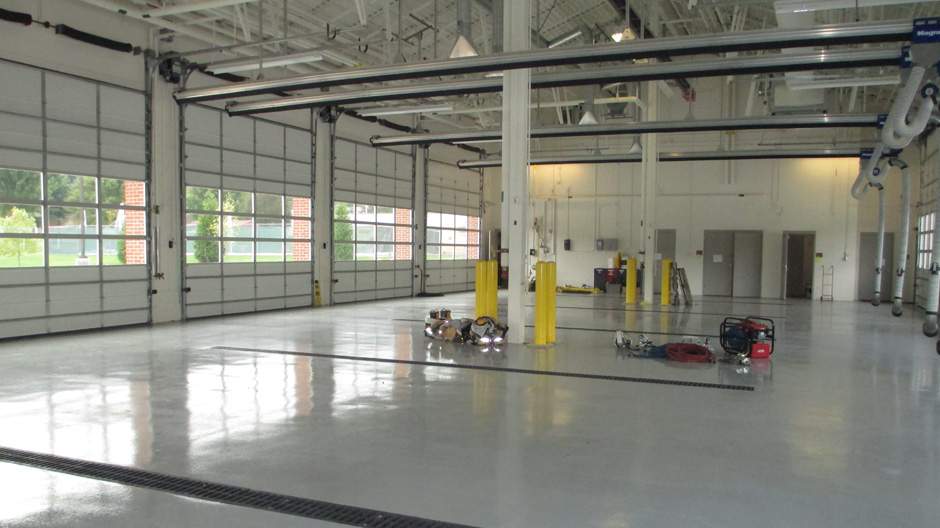 The spic-and-span new five-bay fire hall.
The George Washington and Jefferson National Forests surround Sugar Grove, situated between the Allegheny Mountains and the south fork of the Potomac River.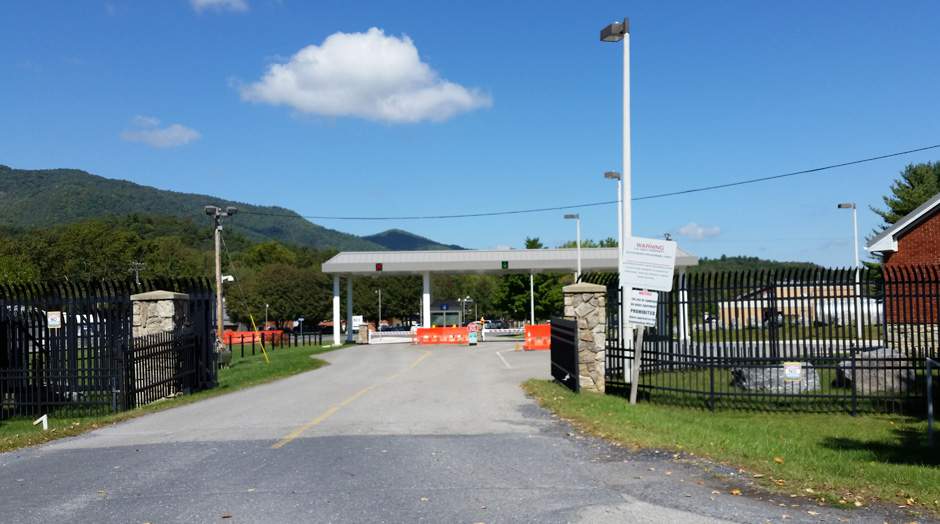 The auction end date has not yet been determined, but open house tours are given intermittently. No need to fashion a tin-foil hat for the occasion.
Sugar Grove Station
Sale-Lot Number:PEACH416004001Sale Type:Online AuctionCity, State:Sugar Grove, WVCurrent Bid:1,000,000 USDBidders:0Close Time:07/20 02:00 PM CT *Time Remaining:40 Days, 0 Hours, 13 MinutesCase #:4-N-WV-0560
Place Bid
Add to favorites
BID DEPOSIT REQUIRED: $100,000.00
-3rd OPEN HOUSE SCHEDULED-
THURSDAY, JUNE 16th
To schedule an appointment time, please email

Susanb.webb@gsa.gov
ONLINE AUCTION SALE END DATE:
JULY 20, 2016
–PLEASE NOTE:  ADDENDUM NO. 1 HAS BEEN ADDED TO THE IFB. PLEASE SEE THE ADDENDUM  1 DOCUMENT IN THE ADDITIONAL DOCUMENTS SECTION BELOW–
Watch Sugar Grove Video Here
The U.S. General Services Administration is pleased to announce the sale of the Sugar Grove Station, 133 Hedrick Drive, Sugar Grove, WV.
Ideal for a corporate training center, a university or academic campus, a spa/clinic, movie studio, or mountain resort, Sugar Grove Station is a wonderfully maintained, practically self-sustaining community nestled in the West Virginia mountains.  On its 122.85+/- acre grounds it boasts:
80 single-family homes, many with carports, on lovely tree-lined streets.
A beautiful 3-story, 45,424 sf building which contains 53 small suites which can accommodate up to 105 residents, an industrial kitchen, a dining room, a laundry room, and several lounge areas.
A 20,000 SF public works building , with a loading dock/receiving space, maintenance offices, even a gymnasium!
A six-bay/nine sleeping room/kitchen/lounge area/classroom/control center-equipped fire station.
A lovely modern day care/youth activity center located near the residential area.
A community center, with fireplace, configured to function as a restaurant/club with a bar area. A covered picnic pavilion is adjacent.
Recreational opportunities abound with large playground, swimming and kiddie-pool with changing rooms, basketball, tennis, racquetball courts, running track, football/soccer field, baseball field and great fishing opportunities on the South Fork River!
This and much more comprise this wonderful fenced community.
Other opportunities to tour the facility may be announced and may also be accommodated upon request.  Please contact Ms. Susan Webb at 404.331.9610 or via email at susanb.webb@gsa.gov.
We look forward to your participation in this investment opportunity.
THE CONDITION OF THE PROPERTY IS NOT WARRANTED.
Additional Documents
Invitation for Bids (IFB)
Enviro Condit of Property
Bldgs and approx dimensions
Enviro covenant docs
Site Map with Notes
Approx year built
Operating costs & more info
Addendum 1
FEMA Flood map
Video explaining National Radio Quiet Zone
Story on the NBC Nightly News
For property details and inquiries/questions regarding property inspection:
133 Hedrick Drive
Sugar Grove, WV 26815
Contact: Susan Webb
Phone: 404-331-9610
Fax: 404-331-2727
Susanb.Webb@gsa.gov
For inquiries/questions regarding payment, contact the following sales office:
Southeast Sunbelt Region
77 Forsyth Street, SW
Suite 130
Atlanta , GA 30303
Phone: 404-331-5133
Fax: 404-331-2727