Colleyville, Texas  June 28, 2016
Last week the United Family delivered to the North Texas area.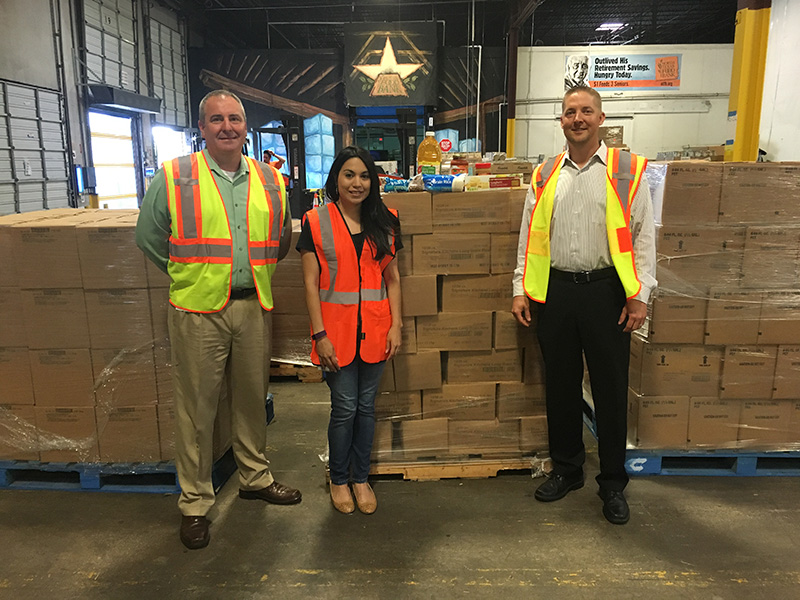 Pictured (L to R): Robert Bollinger, regional vice president, The United Family, Diana Carranza, communications manager, North Texas Food Bank and David Rosser, produce supervisor, The United Family
The United Family, which operates Market Street in Dallas-Fort Worth will donate a total of more than 100,000 pounds of food to eight area food. The donation will provide more than 96,000 meals to families throughout West Texas, Dallas-Fort Worth and Eastern New Mexico.