Mansfield, Texas  July 15, 2016
Molly Phillips, a sophomore-to-be at Mansfield, recently was named to the USA Volleyball Girls Youth National Training Team after a week-long camp in Indianapolis.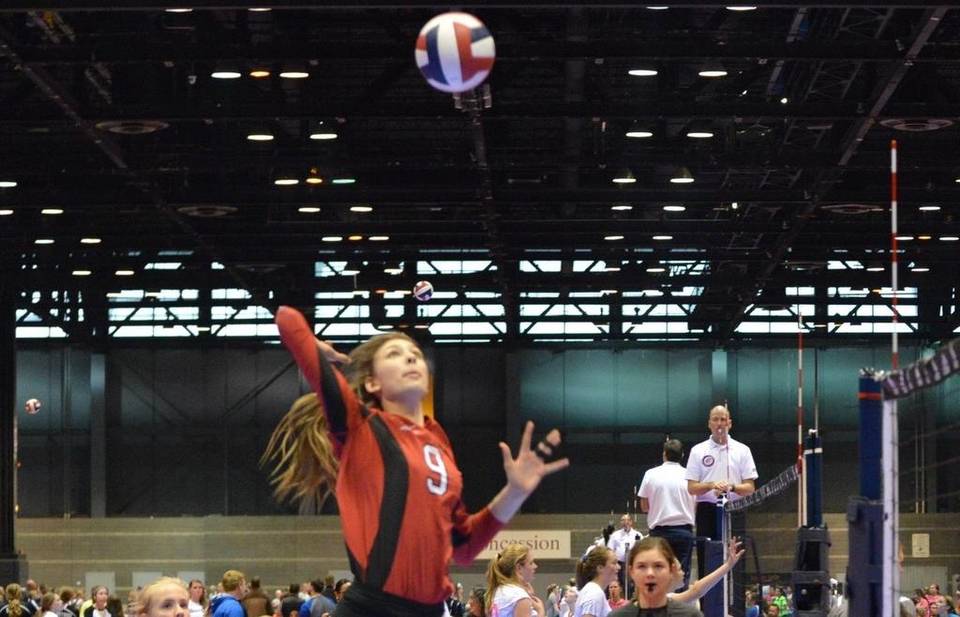 As one of just 24 players from across the country to make the cut, Phillips will now workout for USA Volleyball coaches in Fort Lauderdale, Fla., later this month with hopes of being one of 12 players to make the national team.
The national team of 15- and 16-year-olds will then compete in national tournaments, including a December competition in Puerto Rico.
Phillips, a 6-4 middle, has been playing volleyball for just three years.
"I was six feet in fifth or sixth grade," Phillips said. "I played basketball when I was younger but decided this last year to just play volleyball. It's such a team sport."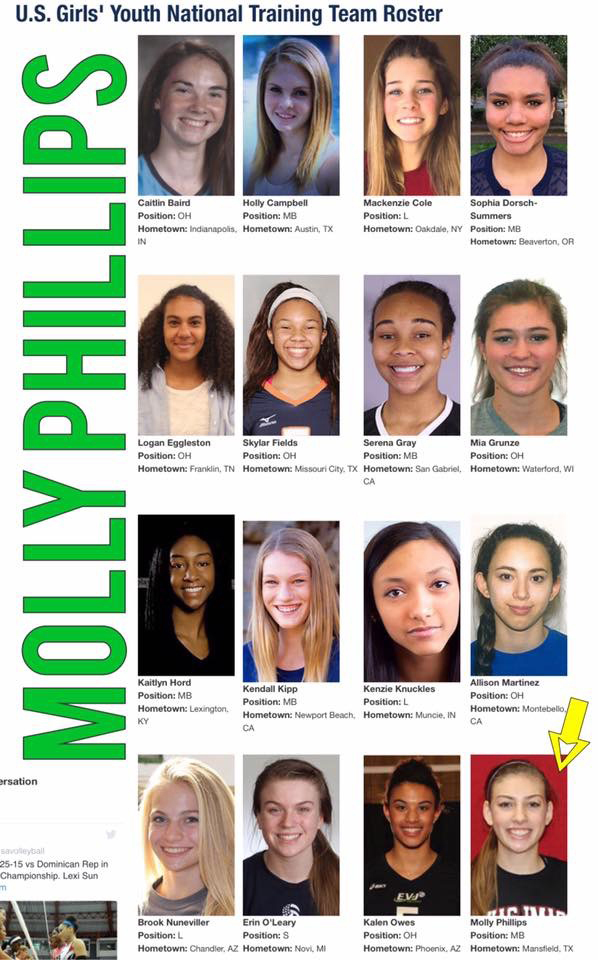 Several great coaches since her start at age 12 have been keys to Phillips' rapid rise in her skills on the court, including Mansfield head coach Taylor Elrod.
Phillips started on varsity in her freshman year under Elrod, when the Lady Tigers finished in a tie for first in the district race. They were ousted in the first round of the playoffs.
While playing with the Texas Image select league team, Phillips said she still gains valuable experience in the varsity season.
Molly has participated with the Texas Image Volleyball center for several years.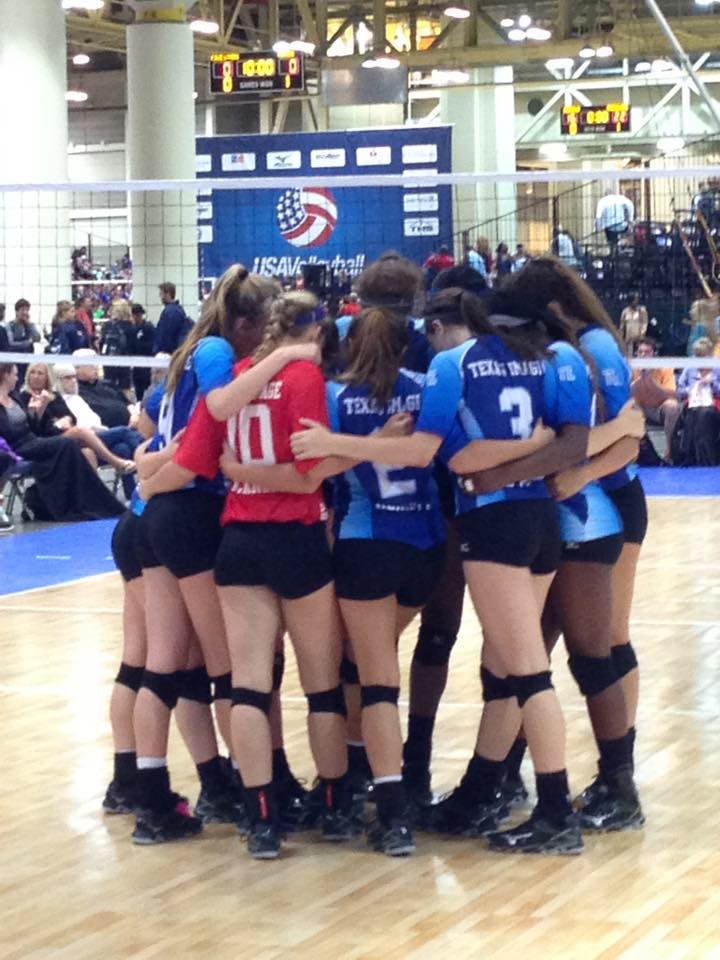 Melissa Manly, owner of Texas Image Volleyball Center, stated; " Molly is a great volleyball athlete and top recruit in the nation in her 2019 class but what makes her more valuable to every college coach because she brings so much more :
*leads her team mates
*motivates her team mates to work harder around her
*Funny
*humble, kind heart such as when she made the short list to try out for the youth national team she was more concerned with did my team mates make it?
*top class in academics."
Texas Image Volleyball is a registered junior program affiliate of USA Volleyball. The mission of Texas Image Volleyball is to be a leader in teaching, coaching and training young volleyball athletes in all of the aspects the sport including; skill and technique training, team tactics, strength and conditioning, and basic skills in sports psychology and leadership. This competitive athletic experience will enhance the social development, contribute to mental and physical health, and teach the values of teamwork, responsibility, self-discipline, and self-motivation to each athlete.
It is the intention of Texas Image Volleyball to develop each volleyball athlete in the program, whether the player desires to be a NCAA Division I college player, or the player that simply wants to make his or her school team.
"It's a lot different playing with older girls," Phillips said of the varsity experience. "Most of the team last year was juniors and seniors. They were all very welcoming and with Coach Elrod, it helped with the transition."
Although her time playing volleyball isn't as long as many other players, her love for the game grew rapidly.
Phillips said growing up in Texarkana, volleyball wasn't as revered a sport as basketball. She started playing volleyball in the YMCA league with friends as a gangly pre-teen.
"I was not good at all," she admitted. "I was lanky and did not have much control over myself. A lot of coaches helped me."
On the court now, Phillips' leadership stands out as much as her height. Her aggressive style is a strength, she feels.
During the summer, Phillips continues to keep her conditioning in check and also works with a trainer to maintain her strength.
Being versatile is an aspect Phillips said she is working to improve upon, which will help her in the quest for a national team spot as well as helping return Mansfield to the playoffs.
Eventually, Phillips hopes to be a part of an even more prestigious team.
"It has always been my goal to make the Olympic team," Phillips said. "It would be an honor to play for the USA in that setting.
She said the 2020 Olympics might be too soon for her to reach that level, but 2024 is certainly a target.
In summary, Texas Image Volleyball's goal is to train young players to optimize athletic potential and develop life skills through volleyball.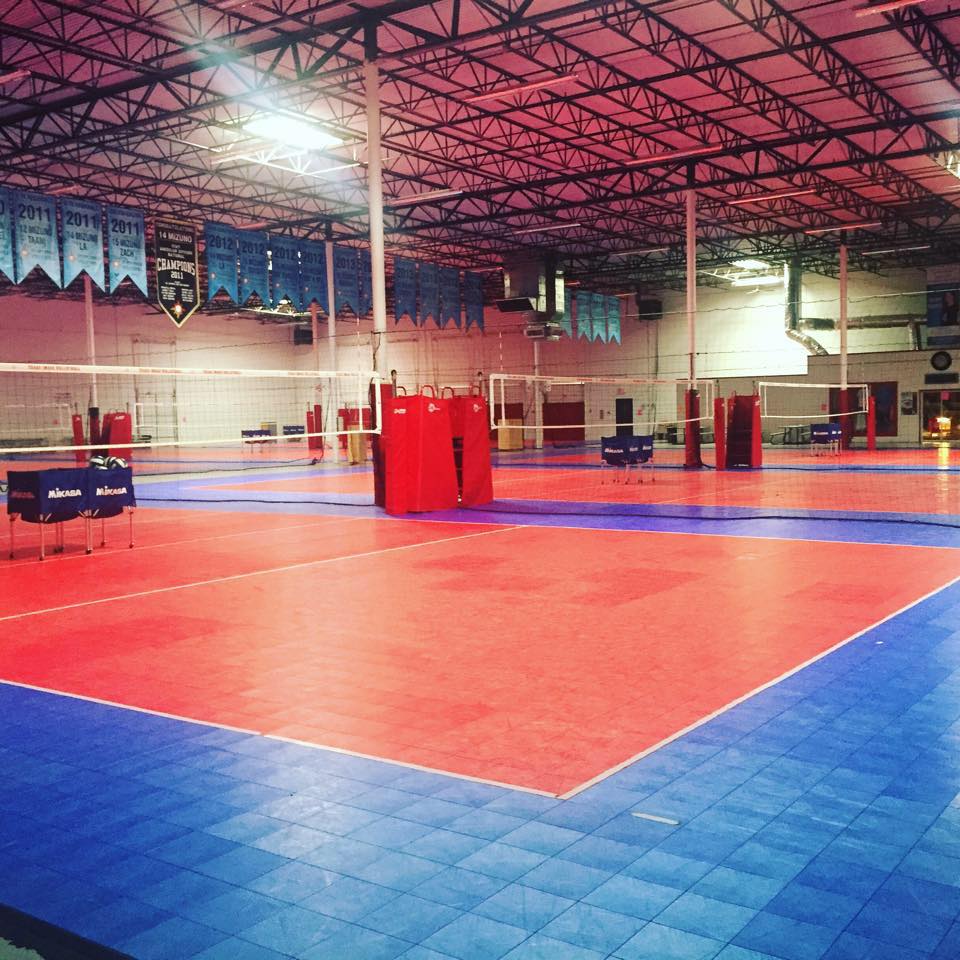 The Club Goals Are:
*To promote the sport of volleyball to young athletes in the North Texas Region
*To improve each athlete's skills and knowledge of the game
*To educate each athlete on the aspects of team and individual goals
*To improve the pride and self-esteem of each athlete
*To create a positive environment for athletes that promotes sportsmanship, competition, and fair play To provide an opportunity for athletes to prepare for a collegiate level of play
*To provide coaches with the opportunity to improve their skills through the experiences offered in coaching exceptional athletes and through the certification programs established in the USA Volleyball Juniors Program–Increased Mastery and Professional Application of Coaching Theory (IMPACT) and the Coaches Accreditation Program (CAP) To educate players and their parents about the rules and procedures that govern junior volleyball, including the Texas University Interscholastic League (UIL), the NCAA, and USA Volleyball