Colleyville, Texas August 26, 2016


Colleyville Officer of the Week Corporal Gary Moore

Corporal Moore has been a Police Officer since 1985 and has been serving with the Colleyville Police Department since 1989.  He began his career in law enforcement as a Deputy Sheriff in Iowa and then as a Texas State Parole Officer.    Gary has worked for the last 20 years as the School Resource Officer assigned to Colleyville Heritage High School.  Corporal Moore is a long time Colleyville Resident whose children graduated from the Grapevine/Colleyville School District.  He holds a Master Peace Officer license with the State of Texas.
Recent Arrests in Colleyville
All arrested are presumed innocent until convicted in a Court of Law

DANIEL JOHN ALTSCHUL, Age: 55 POB: Kansas City, MO.  Listed Occupation as Driver for UPS and Home 3701 Briarhaven Lane, Colleyville.  Arrested on August 19, 2016 at 10:37 AM by Officer J. Cambell at his home and on Colleyville PD Outstanding Warrants, including;
1.) Assault of a Fmily or Household Member with a Previous Conviction,
2.) Impersonating a Public Servant, both are Felony Third Degree Charges, Bond set at $10,000.
Under Remarks: Refuses to Take His Medication.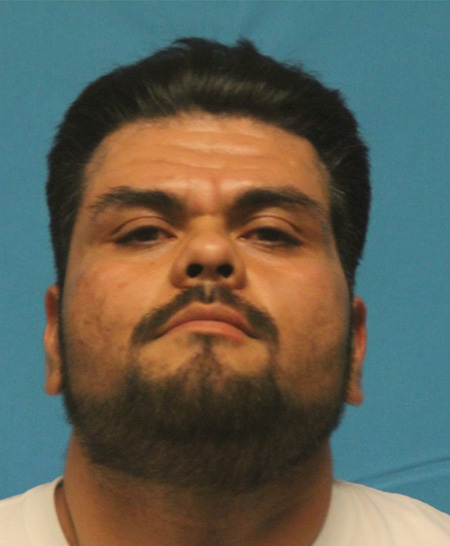 ROBERT AVILA,  Age: 33, POB: Los Angeles, CA, Listed Occupation as Paralegal at the Hewlett Law Firm and Home 925 S. Main St. #3031.  Arrested on August 20, 2016 at 8:28 PM by Officer C. Eustace at 5655 Colleyville Blvd. and Charged with;
1.) Colleyville PD charged with Assault Causing Bodily Injury, Bond set at $1,500,
2. On a Carrollton PD Warrant for Driving without a Driver's License Bond, set at $425,
3.) On a Carrollton PD Warrant for Failure to Maintain Financial Responsibility, Bond set at $375,
4.) On a Carrollton PD Warrant for Speeding, Bond set at $275,
5.) On a Dallas PD Warrant for Driving While License Suspended, Bond set at $438.85, Total Bond $3,013.85.
ALFREDO CHAVEZ, Age: 19, POB: Ft. Worth, Listed Occupation as Sales, Home 1376 Big Bend Dr., Grand Prarie, TX.  Arrested on August 21, 2016 at 3:19 AM by Officer J. Prater at 3900 Brown Trail and Charged with Possession of Marijuana <2 oz, Bond set at $750. 
AHSAN UZZAMAN SHARQ, Age: 36, POB: Pakistan, listed Occupation as Delivery for Amazon and Home 1330 MacArthur Drive #1601 Carrollton.  Arrested on August 25, 2016 at 6:47 PM by Officer R. McFadden at 330 Rufe Snow (Keller Police Station) on a Colleyville Warrant for Theft of Property >=$100<$750, Bond set at $1,000.
LNO often is requested to remove data based on alleged clearance of charges at a later date. LNO therefore is expanding and restating our policy on removing information by request at a later date from the archives dating back to 2000.
LNO Policy Note: Considering the long period taken to clear most cases through the court system, LNO does not have the ability to track the eventual outcome of every arrest. If you or someone you know has been reported arrested in this weekly column and subsequently been cleared of the charges inform LNO with verifiable information. CLEARED OF CHARGES MEANS THE CHARGES WERE DISMISSED OR YOU WERE FOUND NOT GUILTY..SEND A COPY OF THIS INFORMATION VIA EMAIL.
LNO will provide equal coverage to same or removal of information at requester's choice. Note: A downward plea, for example "obstruction of a roadway" in lieu of a DWI/DUI is not considered "cleared of charges". A Deferred Adjudication sentence is a conviction with deferred sentencing and not a "dismissal of charges." LNO policy is not to remove information based on this criteria. However, LNO will bring forward and update the information if requested by the convicted party. If interested party makes claims of dismissal but public records indicate no dismissal; LNO may update information and bring forward other public record information.
Questions? Editor@LocalNewsOnly.com