Colleyville, Texas  September 2, 2016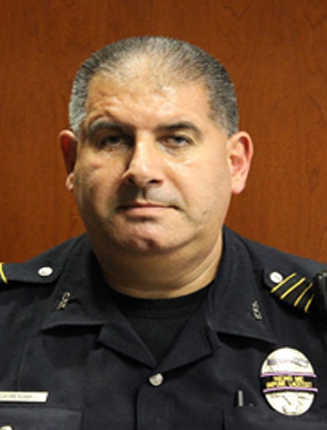 Colleyville Officer of the Week  John Retzos 
Prior to Officer John Retzos beginning his career in law enforcement, he served 16 years in the United States Air Force as a fuel specialist/cryogenics (4 years active duty and 12 years Air National Guard). In 1995, Officer Retzos was hired by the Tarrant County Sheriff's Office to work as a jailer. He worked at TCSO until the Colleyville Police Department hired him in 1999. Officer Retzos worked as a patrol officer for over 14 years until he was chosen to work as a School Resource Officer at Heritage Middle School. He is now assigned as the Warrant Officer / Bailiff. Officer Retzos also holds a Master Peace Officer Certification. In his spare time, he enjoys outdoor activities, reading, airshows/military aviation, car shows and classic muscle cars, traveling, sporting events especially NASCAR RACING!.
EDITOR'S Note: I have known John for a number of years, first meeting him on Memorial Day 1999. Officer Retzos responding to a call of an errant driver on John McCain spotted the car in question and pulled him over.  When he pulled the car over it came to a stop immediately in front of my driveway gate.  While Officer Retzos was talking to the driver he smelled alcohol and assumed it was a drunk driver or even possibly someone having a diabetic seizure.  The driver handed over some paper work that he promptly dropped on the ground.  The driver then opened the door with left foot out of the vehicle, however his right foot stepped on the gas crashing through the front gate, knocking it off the hinges, clipped a small tree in the front yard, then came to stop against the front brick wall with his foot penned between the car and the fence and, in the meantime, the car's wheels were spinning, digging up the yard.  Retzos immediately approached the car from the passenger's side, managed to get the door open and then reached in to turn off the car's engine.  The driver was in fact drunk, however he was now in serious condition due to the crash.  A Life Flight Helicopter landed on Caldwell's Creek while the Colleyville Fire Department used air bags to lift the car to remove the driver.  If it were not for Officer Retzos' quick action, the driver's life was certainly in peril.  Just another day in the life of a Police Officer, according to John Retzos.
Those reported arrested here are presumed innocent until convicted in a Court of Law.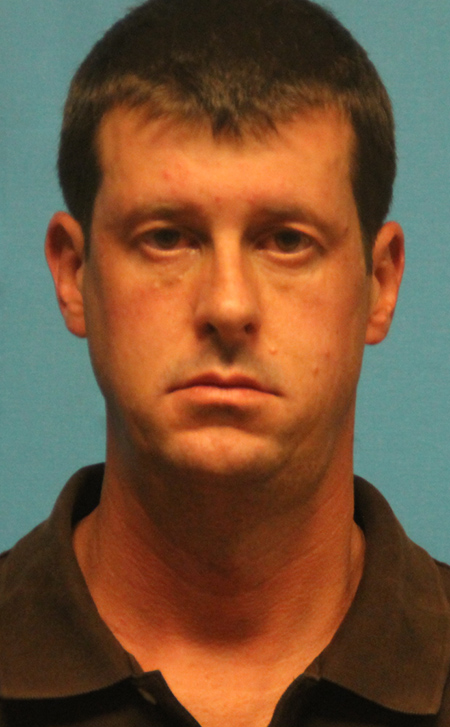 RICHARD MARTIN PREWITT, JR. Age: 44, POB: Houston, Listed Occupation as Corporate Banker for Regions Bank and Home Address 1409 Bellefonte Lane, Colleyville.  Arrested on August 27, 2016 at 3:05 AM by Officer J. Prater at his home and Charged with Assault (simple) Contact, Bond set at $571.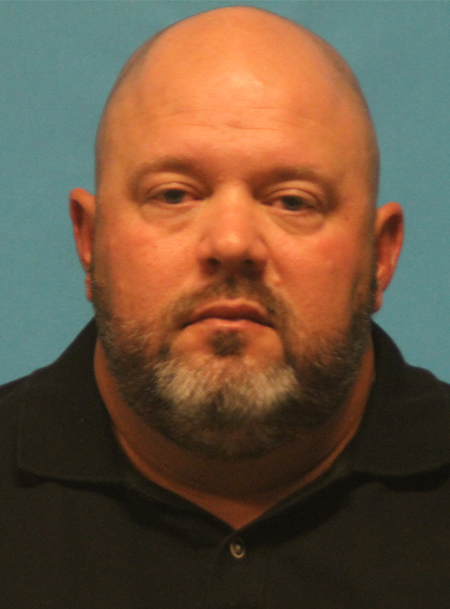 THOMAS RUBEN HUNDALL,  Age: 44, POB: Denver.  Listed Occupation as Attorney for Alcon and Home 6114 Theresa Lane, Colleyville.  Arrested on Sept. 2, 2016 at 12:29 AM by Officer A. Bray at Bransford and Glade Road and Charged with Driving While Intoxicated, Not Arraigned.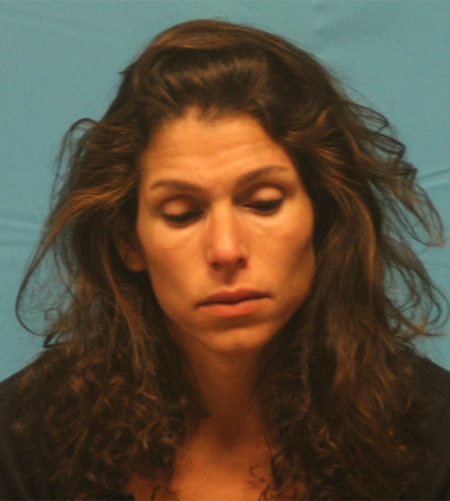 STEPHANIE RAE HALL, Age: 40, POB: Altis, OK. Listed as Self Employed and Home 804 Roy Lane, Keller.  Arrested on Aug. 28, 2016 at 2:52 AM by Officer J. Prater at 4501 Colleyville Blvd. and Charged with Public Intoxication, Bond set at $385.
LESLIE ANNE OLSEN, Age: 31, POB: Ft. Worth, Listed Occupation as Marketing for TXU Energy and Home 6020 Parker Blvd #3308, NRH.  Arrested on September 01, 2016 at (:34 PM by Officer A. Zablosky at the Krispy Kreme in Grapevine and Charged with Driving while Intoxicated.
HANNAH JOELLE OLSON, Age: 22, POB: Ft. Worth.  Listed Occupation as Sales for Expo Group and Home 3114 Oakview, Hurst.  Arrested on August 27, 2016 at 3:01 AM by Officer C. Eustace at 5000 Pool Road and Charged with Driving While Intoxicated.
CALEB CANNON KINNAIRD, Age: 38, POB: Iran, Occupation listed as RN for CC Young and Home 217 Warbler Ct., Bedford.  Arrested on August 27, 2016 at 1:06 AM by Officer A. Zablosky at 3500 Cheek Sparger Road and Chargted with Driving While Intoxicated, 3rd or MORE, Bond set at $3,500, a Third Degree Felony and Possession of a Controlled Substance PG1 <1G, a State Jail Felony.  Bond set at a total $6,000.  Under Remarks, Interlock Order, as well as a note:, Does Not Get a Blanket, Stated; "he will Kill Himself to get out of Jail, so we can not stop him."
EDDIE LEE PATTERSON, Age: 52, Listed as Unemployed and Home 3704 Village Creek, Ft. Worth.  Arrested on August 27, 2016 at 11:52 AM by Officer E. Olivarez at 3900 Colleyville Blvd and Charged with Possession of Drug Paraphernalia, Bond set at $421.
JEREMY ROBERT DANIEL, Age: 31, POB: Ft. Worth, Listed Occupation as Class B Driver for M&M Express and Home 934 Bedford Terrace #148, Bedford.  Arrested on August 30, 2016 at 12:02 AM by Officer Patrick Starrett at 4400 Colleyville Blvd. and Charged with 1.) Unlawful Carrying of a Weapon, Bond set at $1,000 and 2.) Prohibited Weapon Knuckles, Bond set at $1,000, Total Bond $2,000.
LNO often is requested to remove data based on alleged clearance of charges at a later date. LNO therefore is expanding and restating our policy on removing information by request at a later date from the archives dating back to 2000. LNO Policy Note: Considering the long period taken to clear most cases through the court system, LNO does not have the ability to track the eventual outcome of every arrest.
If you or someone you know has been reported arrested in this weekly column and subsequently been cleared of the charges inform LNO with verifiable information. CLEARED OF CHARGES MEANS THE CHARGES WERE DISMISSED OR YOU WERE FOUND NOT GUILTY..SEND A COPY OF THIS INFORMATION VIA EMAIL. LNO will provide equal coverage to same or removal of information at requester's choice.
Note: A downward plea, for example "obstruction of a roadway" in lieu of a DWI/DUI is not considered "cleared of charges". A Deferred Adjudication sentence is a conviction with deferred sentencing and not a "dismissal of charges." LNO policy is not to remove information based on this criteria. However, LNO will bring forward and update the information if requested by the convicted party. If interested party makes claims of dismissal but public records indicate no dismissal; LNO may update information and bring forward other public record information.
Questions? Editor@LocalNewsOnly.com