Series of educational events highlights importance of farm life in early Grapevine 
GRAPEVINE, TEXAS (January 5, 2017) – Grapevine's Nash Farm will once again host the First Fridays at the Farm series. Starting in January and taking place through December, the 2017 series features family-friendly educational experiences designed to teach life skills that were important to a Texas farm in the 19th century. This is the fifth year for the series at Nash Farm.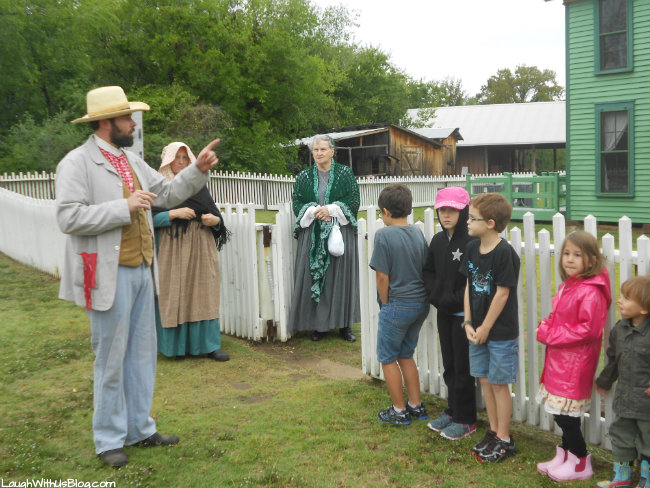 Daily life in Texas during the late 1800's required knowledge of a number of skills, methods and even recipes that will be demonstrated during the monthly sessions. Participants work alongside Nash Farmhands to learn these heritage skills that can still be utilized in present day. Each month features a different theme and a participation fee of $3 per person is required. Nash Farm is located at 626 Ball St., Grapevine, and all sessions are scheduled for 10 a.m. – 12 p.m. The 2017 sessions include:
January 6, Keeping Warm – Explore how early settlers survived winter on the farm;
February 3, Presidents Day Celebrations – Learn how holidays were celebrated differently in the Victorian era, with communities holding George Washington Birthday parties and dances;
March 3, Spring Gardening – Prepare your spring garden and help the farmhands sow seeds and plant the new harvest;
April 7, Easter Traditions– Create homemade decorations for the Easter holiday and pack special picnic baskets;
May 5, Crops – Discover how crops were vital to the financial success of the farm and see what grows at Nash Farm today;
June 2, Fun & Games – Partake in traditional summer fun and play Victorian games;
July 7, Keeping Cool – Learn how settlers on the Grape Vine Prairie kept cool in the Texas summer heat;
August 4, Paper Crafts – Make Victorian paper crafts for your parlors;
September 1, Needle Arts & Textiles – Create domestic art projects that at one time would have become treasured family heirlooms and learn the finer domestic skills of needle art;
October 6, Preparing for Fall –Prepare for the changing of the season;
November 3, Campfire Cooking – Taste the flavors of the farm and learn how you can incorporate them into your next camping trip or backyard activity and
December 1, Christmas Decorating– Craft ornaments, decorate the tree and enjoy cider and cookies while preparing the farm for the Christmas season.
To register or for more information about the First Friday at the Farm series, visit www.NashFarm.org.  For additional information about Grapevine, please call the Grapevine Convention & Visitors Bureau at 817-410-3185 or visit www.GrapevineTexasUSA.com.