Fort Worth, Texas  January 27, 2017
Walsh, a new 7,200-acre neighborhood under development 12 minutes west of downtown Fort Worth, Texas, will be the first community in the United States to be built from the ground up around a dedicated Makerspace, developers and leaders of the national Makers movement announced today. A Makerspace is a collaborative workspace open to adults and children that provides public access to tools and training in manufacturing, as well as 21st century technology, in an environment designed to foster learning, entrepreneurship and business incubation.
The Makerspace at Walsh will debut with a woodshop, computer design software and 3D printers, laser cutters, robotics and an electronics lab. Mark Hatch, author of the best-selling book The Maker Movement Manifesto and co-founder of TechShop, joined developers from Republic Property Group for the announcement of The Makerspace at Walsh, which included hands-on construction of the first of many community buildings planned for the new Fort Worth neighborhood.
"The team at Walsh has truly embraced the spirit of the Makers Movement: giving people the tools and teaching them to build with their own hands," said Hatch. "The Makerspace at Walsh will serve as a gathering place for adults to hone crafts or hobbies into skills and second careers, and a source of inspiration for children as they learn to design, create and make the next generation of big ideas."
Walsh is the latest development from RPG, which counts two of the top 25 best-selling master planned communities in the nation among its current projects. The much-anticipated Fort Worth neighborhood will have a grand opening this spring, with presales for the initial 580 homesites beginning in the coming weeks.
"Walsh will be a place that provides a thoughtful balance of modern technology, functional amenities and nature," said Tony Ruggeri, co-CEO of Republic Property Group. "Mark Hatch's advocacy for disruptive technologies and entrepreneurship, and everything the Maker Movement stands for are the perfect embodiment of our hybrid community philosophy. We want students, hobbyists, tinkerers and entrepreneurs to visit The Makerspace at Walsh, use our creation space, learn from one another, leverage tools and technologies – the old and the new – and make things with their hands."
Ten gigabit internet – the fastest internet speeds in the country – from provider Frog will make 3D modeling and 3D printing readily accessible at The Makerspace at Walsh. Children can experiment with age-appropriate robotics kits, and future Makerspace plans include year-round programming and classes open to Walsh residents, local community groups and businesses.
One of the earliest groups to benefit from The Makerspace at Walsh will be Aledo Independent School District. The district's award-winning high school, middle school and elementary campuses will expand existing efforts to provide skill development and Makers-focused extracurricular offerings to their students by hosting regular programs at Walsh's Makerspace. Details on youth summer camps at The Makerspace at Walsh, beginning summer 2017, will be announced soon.
The Makerspace at Walsh is among the village amenities available to Walsh's initial residents. In future years, the Makerspace and surrounding village will evolve and grow to include additional buildings, specialty workshops, a community garden and more. Makers of all kinds are encouraged to visit walshtx.com and subscribe to the Walsh newsletter to learn more.
Homes in the country's first neighborhood built around a Makerspace are priced from the upper $200,000s. Each home in the initial development phase is zoned for Aledo ISD and is within a five-minute walk of a community park. A public grand opening will dedicate The Makerspace at Walsh and the new neighborhood this spring.
Walsh Grows Maker Movement in Fort Worth with New Makerspace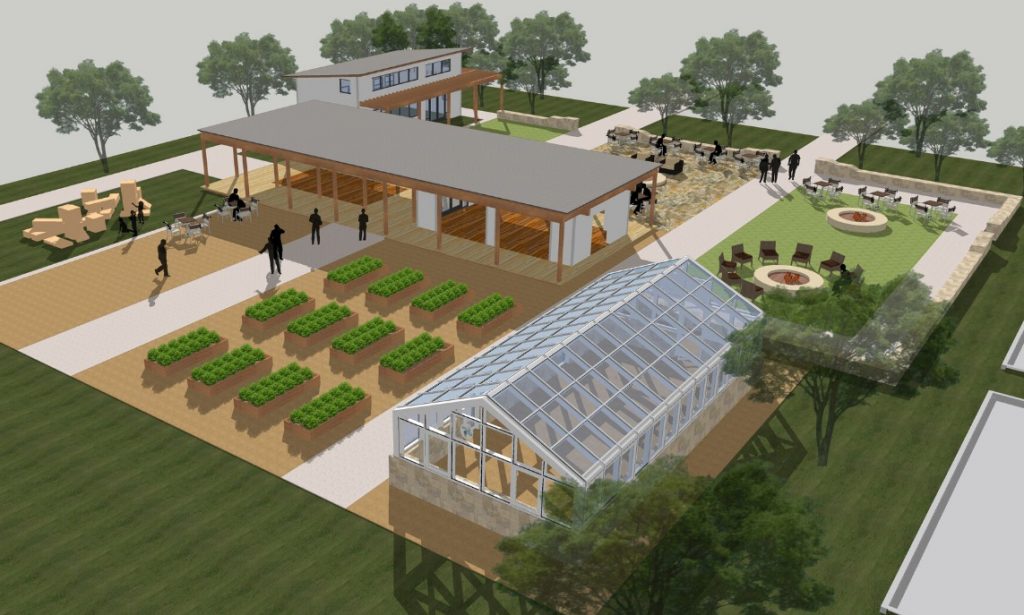 About Walsh
Walsh is the next great neighborhood of Fort Worth. Located west of downtown Fort Worth where Interstate 20 and I-30 merge and spanning 7,200 acres, Walsh is the largest development underway in the U.S. within 12 minutes of a major city center. At completion, Walsh will feature more than 15,000 homes and a community of 50,000 residents. Homes at Walsh are zoned for Aledo Independent School District. For more information, visit walshtx.com.