Colleyville, Texas  May 17, 2017
City Secretary Amy Shelly swore in two new members of Colleyville City Council on Tuesday evening and Mayor Richard Newton welcomed the new members to their elected jobs of governing on behalf of the citizens of Colleyville.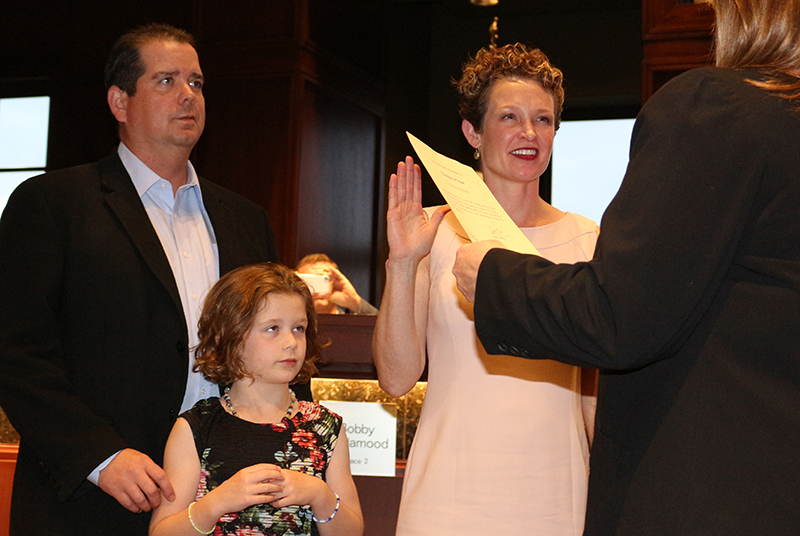 Kathy Wheat is sworn in for Colleyville City Council  Place 3 by City Secretary Amy Shelly on far right; Husband Brad far left, daughter Margaux, and not seen Spencer, who apparently was exploring City Hall at the time.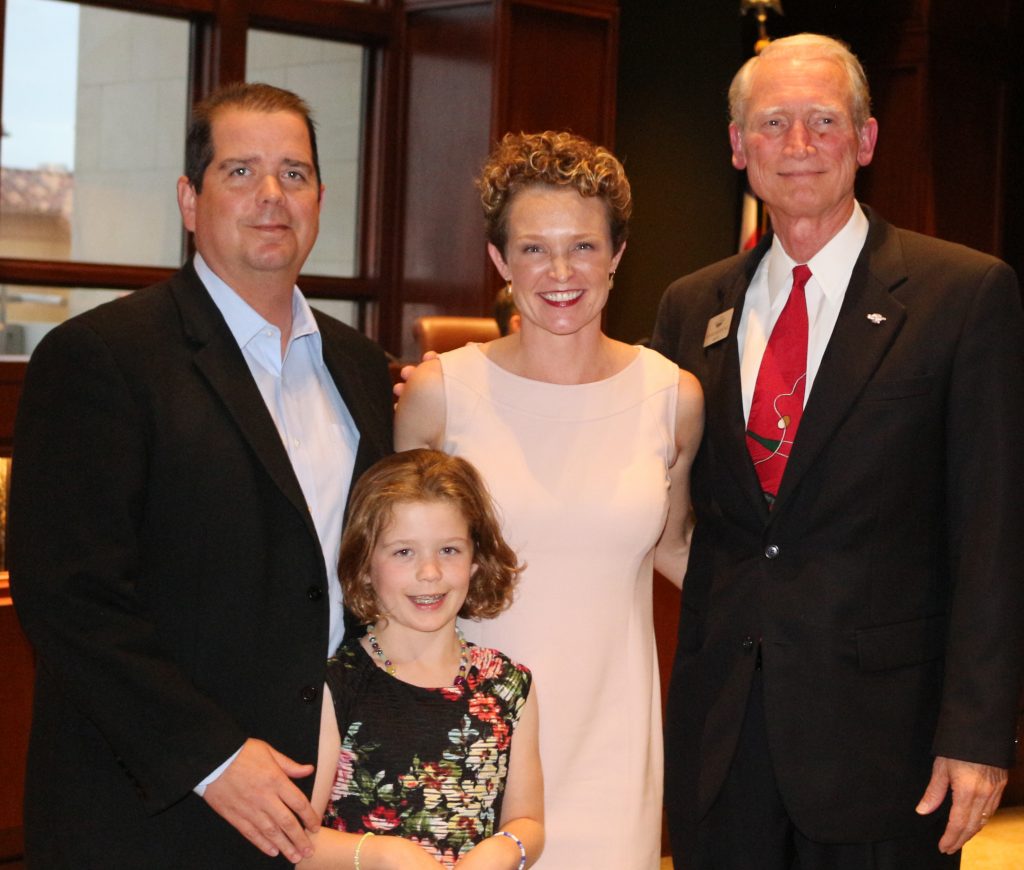 Councilperson Kathy Wheat, Husband Brad, Daughter Margaux and Mayor Richard Newton (sans Spencer).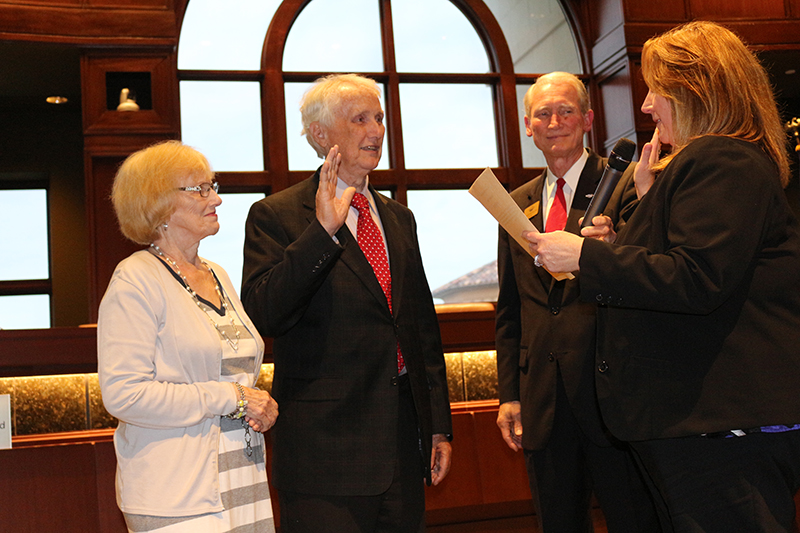 Swearing in for Colleyville City Council Place 4, George Dodson middle, joined by wife Vonnie on left, Mayor Newton and City Secretary Amy Shelly administrating the Oath of Office.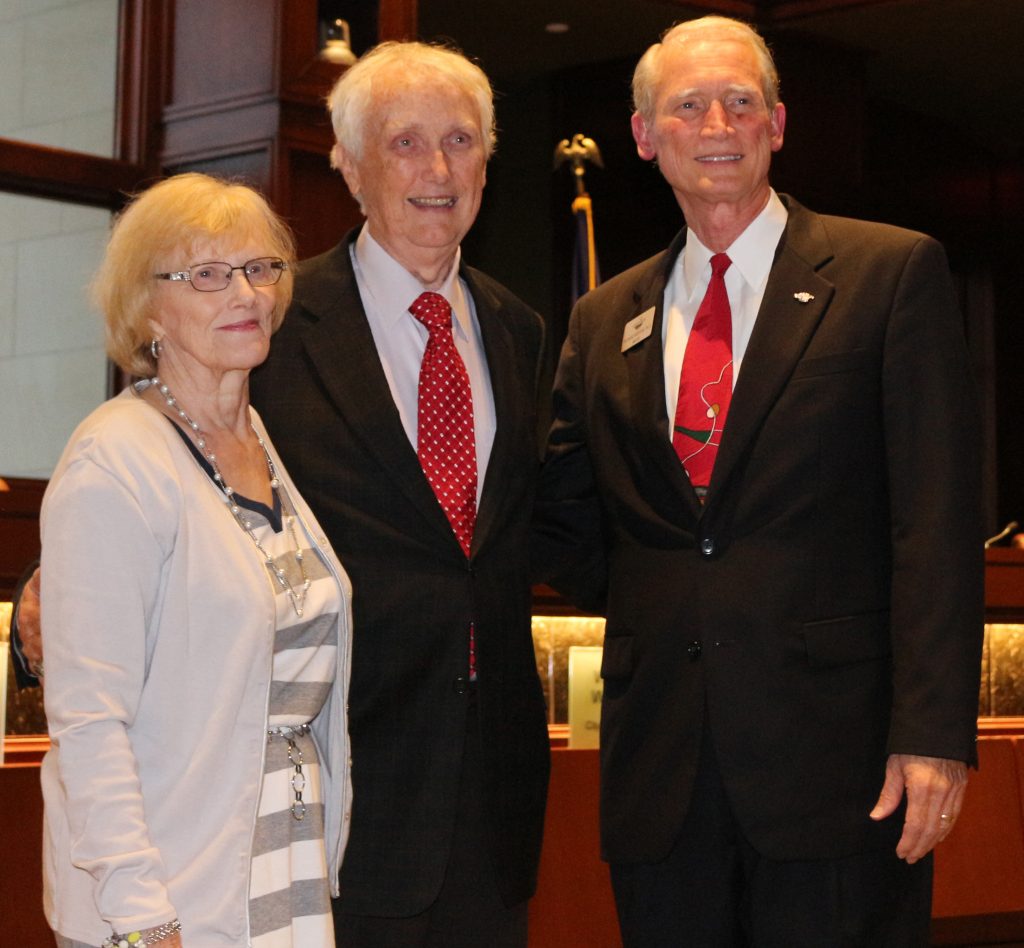 Wife Vonnie Dodson, George Dodson Colleyville City Council Place 4 is welcomed by Mayor Richard Newton.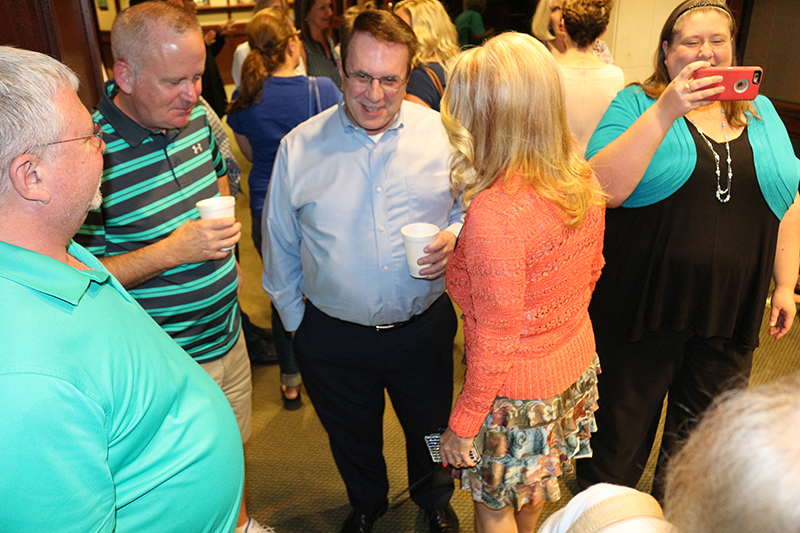 Crowd at reception welcoming new Colleyville City Council Members, Kathy Wheat Place 3 and George Dodson Place 4.