Austin, Texas  May 16, 2017
Governor Greg Abbott today attended the Texas Department of Public Safety (DPS) memorial service honoring fallen peace officers. During the service, the Governor expressed his deepest gratitude for all the peace officers serving the Lone Star State and gave his condolences to the families of those lost. The memorial service is an annual ceremony held by DPS to honor Texas law enforcement officers who have lost their lives in the line of duty during the past year.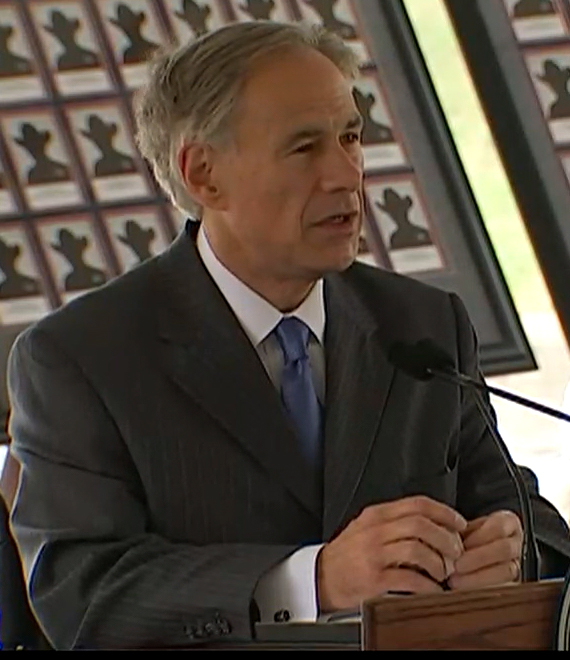 "The law enforcement officers who protect this great state, and the families who stand by their side, deserve our deepest respect," said Governor Abbott. "Today we mourn every peace officer we have lost, and we remember their selfless dedication and commitment to upholding the Rule of Law in Texas. Cecilia and I offer our heartfelt sympathies and prayers to the families of these selfless servants."
The DPS service is one of many events taking place across the country to honor fallen law enforcement officers during National Police Week. Since 1962, the week of May 15 (Peace Officers Memorial Day) has been set aside to honor our peace officers.