June 29, 2017 Colleyville, Texas
LNO Editor, Nelson Thibodeaux attended a seminar conducted the Local Independent Online NewS, "LIONS," at the beautiful Marriott Phoenix Desert Ridge Resort out of Phoenix on Friday June 23, 2017.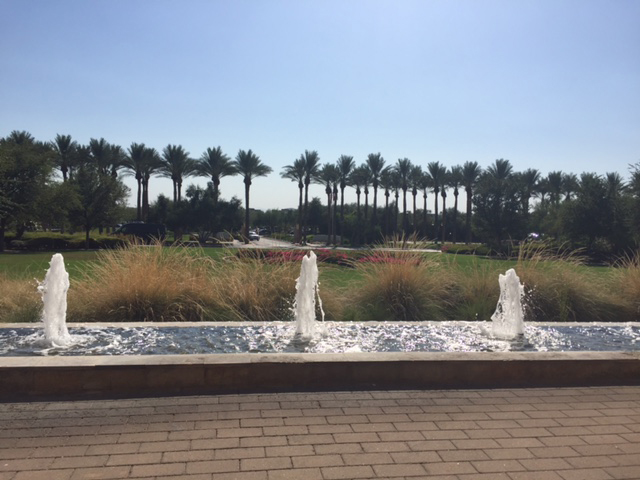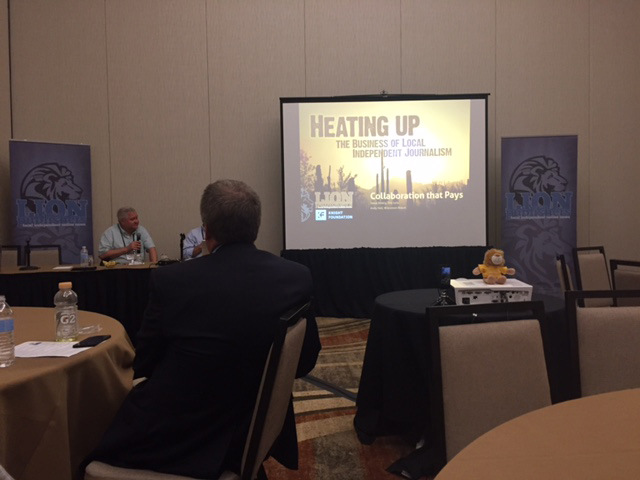 The Knight Foundation recently gave a total of $455,000 to three journalism groups to launch new initiatives that are meant to improve journalism education and help news organizations share best practices.  Executives from Facebook gave a presentation concerning "Instant Articles" that can be posted by the independent news media outlets.
The organization, now 150 members strong across the United States, discussed the departure of more traditional new sources (such as the Ft. Worth Star-Telegram out of NE Tarrant County) abandoning the actual reporting of news for 4 pages, 2 1/2 of which are advertising.
Also discussed was how to better present these local journalist to their community to seek their readership and financial support to expand.
Topics Included:
1.) Legal Defense Primer
2.) Facebook Journalism Project: Local News Initiative
3.)Nonprofit vs. For-Profit: Does it depend on the Founder or the Community?
4.) The State of Advertising and Sponsorships
5.) Intentional about Ethics
6.)Collaboration that Pays
7.) Photography Tune-up
8.) Seed Funding, Sustainability and Stronger Shoestrings
9.) 1,000 Paper Cuts Can't Kill Local News
Some of the Membership is reflected below;
Andaiye Taylor- Brick City Live
Nelson Thibodeaux – LocalNewsOnly.com
Marisa Treviño – Latina Lista
Andrew Wallmeyer – MinnPost
Field Walsh – TXK Today
JohnT. Ward – redbankgreen
Barb Warden – GOLDEN.COM
Dan Weisman – AH-HA RANCHO SANTA FE NEWS
Brian Wheeler – Charlottesville Tomorrow
Dan Whisenhunt – Decaturish
Teresa Wippel – My Edmonds News
Jeff Wong – DC Commute Times
Steve Yablonski – Oswego COunty Today
Liena Zagare – Corner News Media
Joe Zlomek – The Sanatoga Post

Mike Schoemer – North Wright County Today
Jodi Schwan – SiouxFalls.Business
Jay Senter – Prairie Village Post
MarcieL. Setlow – The Berkshire Edge
Jason Shaw – BristowBeat.com
Dawn Shelton – lutherregister.news
Shereen Siewert – http://www.wausaupilotandreview.com
Dan Silverman – PoPville
Tracy Simmons – SpokaneFAVS.com
John Sinkevics – LocalSpins.com
Dylan Smith – TucsonSentinel.com
Bill Smith – Evanston Now