a Texas Bureaucracy …WITH HELP!
Colleyville, Texas   June 30, 2017
Editorial by LNO Editor Nelson Thibodeaux
INTRO:
Like many folks in their 60s I experienced the loss of my mother in 2007.  My father had been killed in September 1947 before my birth in January 1948.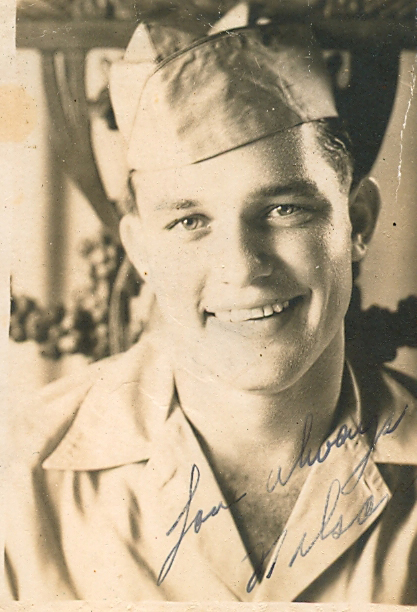 My Dad was among 7 Thibodeaux brothers who all were in the service in World War II.  Nelson, my Dad, had been assigned to the famous Rainbow Division Artillery.  He had his Sergeant stripes as well as stripes confirming a total of 18 months in combat.  His final assignment in the war was in the Philippines helping clear out the enemy before the return of General MacArthur.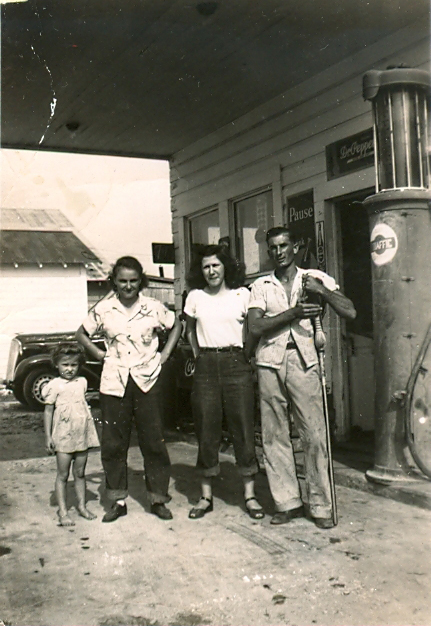 After returning from the war, he began work at Dupont Chemicals, while also owning a Gulf Service Station in China,Texas, left to right, my sister Betty Jean, my mom, Bill's wife and Uncle Bill. Mom and her brother Bill actually ran the station after mom and dad purchased the property in 1946.  
Now for those of you who do not know where China, Texas is, just look west on Hwy 90 out of Beaumont about 10 miles and you will come to the community of China. The population of China has was 1,129 in 1990 and 1,127 in the 2008 census.
China was first known as "China Grove", for a water stop for the Texas and New Orleans Railroad that sat amidst a grove of chinaberry trees. In the 1860s a small community grew around the water stop, and another a few miles away named Nashland. A post office with the name "China" was established there in 1893. When fire destroyed the China Grove depot in 1906, the railroad rebuilt in the larger Nashland area, but retained the established name "China" as the name of the depot. The Nashland post office changed its name to China shortly afterward. It wasn't until 1971 that the (now-merged) community voted to incorporate as the city of China, Texas.
During World War II, a small branch camp was built for German prisoners of war who were detailed to China from the larger Camp Huntsville in Walker County, Texas (now a part of Sam Houston State University). These prisoners helped to maintain rice fields while local farmers were serving in the military.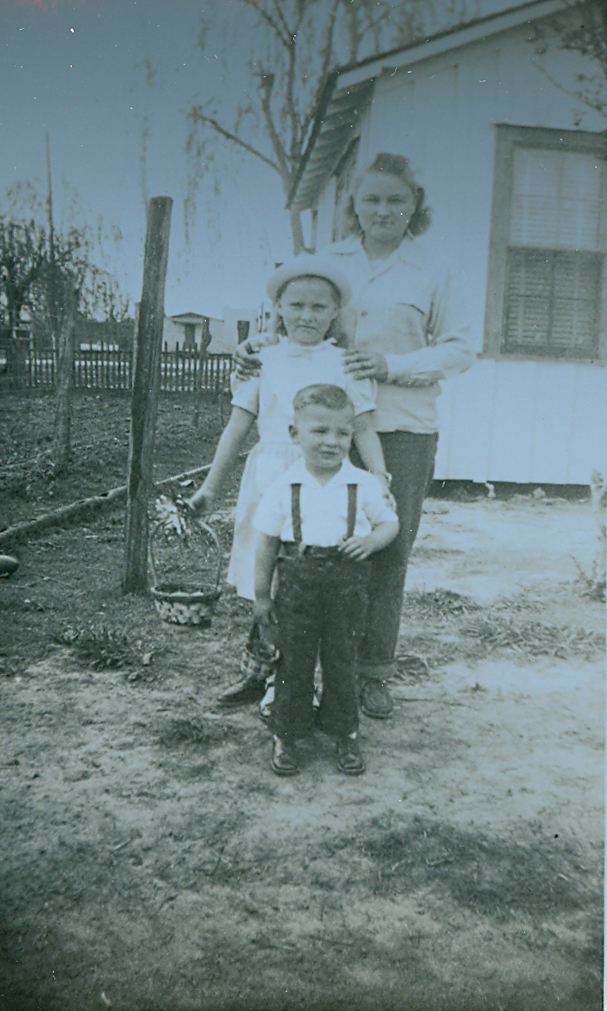 Mom, my sister and I in front or our "shotgun" house, next to the Gulf Station, (a "
shotgun house
" is a narrow rectangular domestic residence, usually no more than about 12 feet  wide, with rooms arranged one behind the other and doors at each end of the house some had 3 rooms, ours had 2 rooms).  This was my home until I was 5 years old. It was the most popular style of house in the Southern United States from the end of the American Civil War (1861–65) through the 1920s.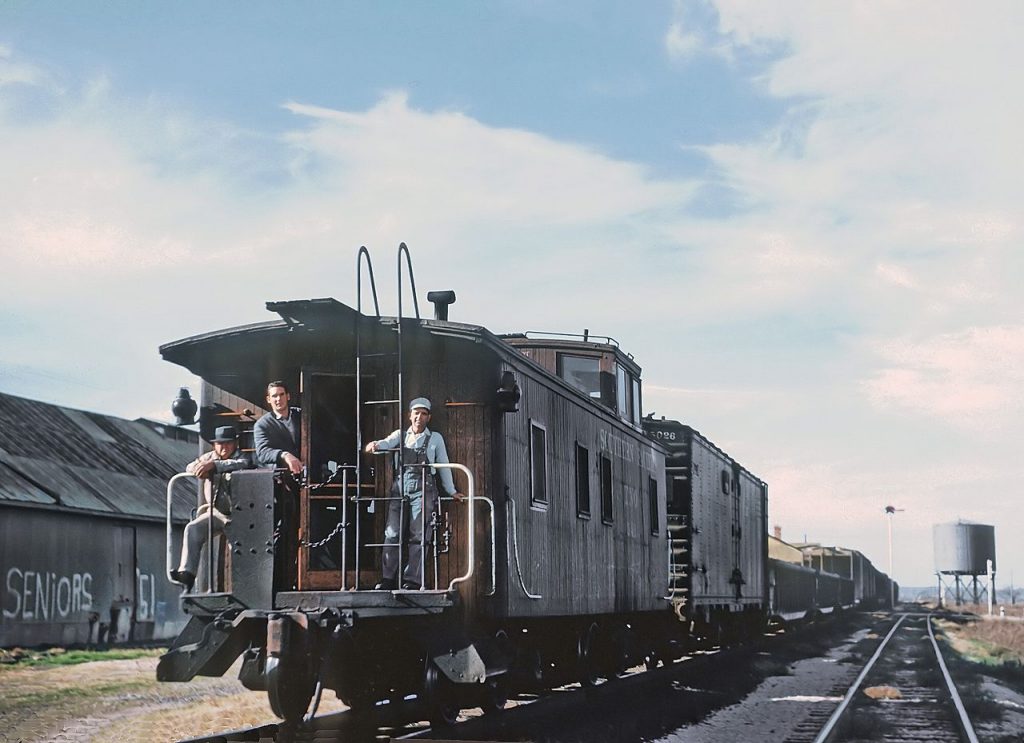 The Gulf Station and the house were directly next to Hwy 90;  a 2 lane highway, with train tracks running along side. The tracks and Hwy 90 were the main route, between Houston and New Orleans before Interstate Freeways.
Now why the introduction to my early years with photos? Certainly not to show I was the product of a wealthy family.
However, to show that the property in China, Texas referred herein, was in my immediate family for 71 years.  The first 69 years of which has seen a shot gun house, a Gulf gas station, a family gift show, a taco stand, a hamburger stand and unfortunately a yea-who that put his "tire" business in the building, without ever signing a rental/lease agreement, nor ever paid a nickle for the use of the property.  Never in those initial 69 years did I ever get a letter from the Texas Commission of Environmental Quality.
However,  I have paid all the property taxes on this property for at least the past 30 years and the county shows me as the "certified owner" of the property.
To make matters worse, this property was willed to me by my mother, while living, and a deed filed in the county in my name.  However, when I had an opportunity to potentially sell the small swath of land in China, Texas, the Title Company comes back with, now get this, a ruling that since my father did not will the property to my mother, then my deed was not relevant and that actually my sister's 3 kids would have an equal stake in the property.  These are the 3 kids that filed a lawsuit against me when my mom died for a division of homestead land! It was settled out of court finally in a marathon 9 hour mediation and the agreement written down on a Big Chief tablet, but apparently, this property, which was to remain with me, never made it in the final decree.  So now, in addition to being seen as the sole owner by the Texas Commission of Environmental Control, I will now have to obtain lawyers to actually clear the title.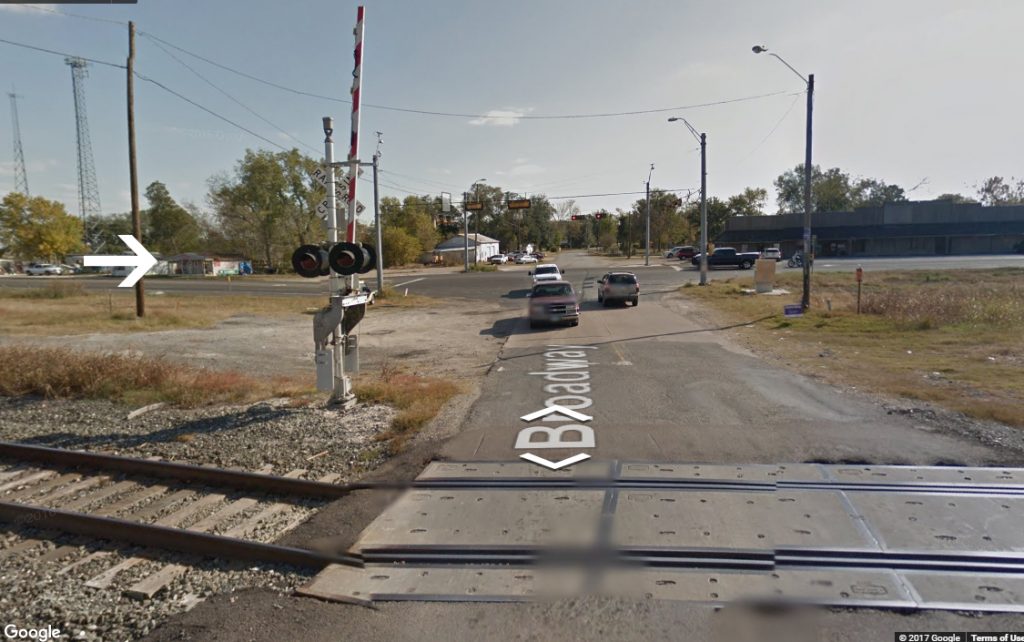 The white arrow points to the location of my home until I was 5 years old and the location of the Gulf Service station owned by Mom and Dad. And the location that the TCEQ wanted to fine me about $2,700 as a result that some thug dumped tires on the property.
Now comes my almost two year saga with the Bureaucracy known as the:

First things first: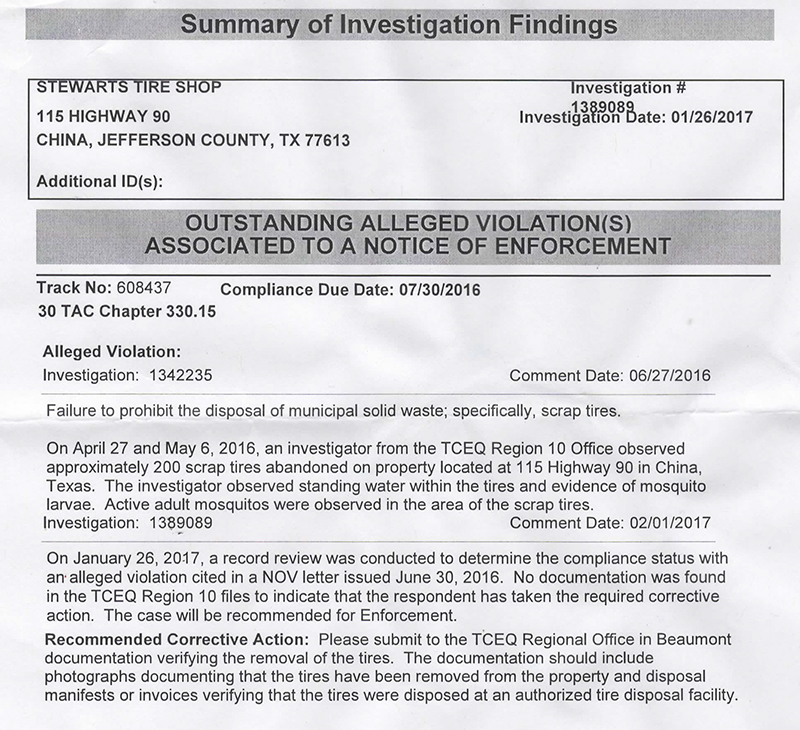 This was the Notice of Enforcement from Austin, note the mention of 200 tires.  When in fact after much work I had found someone to remove the 200 tires, at least I thought, and bring to the Texas mandated closest tire recycle plant, which is in Baytown approximately 75 miles away.
Arthur Clingapeel:
I have called your office 3 times without a response concerning the TCEQ and the potential fine.  I am only asking that your back me up on the following.
We have spoken numerous times
The estimated number of tires by your office was 200 to 300
You are aware that I hired a Mexican gentleman referred by Liberty Recycle to pick up the tires.
After the tires were picked up and brought to the Recycle plant that I was called and told there were 1,400 tires (not 200 to 300).  I explained to you that this was more than 5 times the amount of tires estimated, therefore, I would pay for the 300 but not 1,400.
You witnessed the tires had been moved, with the possible exception of a few tires.
At a later date the tires mysteriously appeared back on the property with now what appears to be substantially more than the 200 to 300.
I am simply asking that you not throw me under the bus with Austin and confirmed I made an effort and in fact had these tires moved but then there was an attempt to hi-jack me for hundreds of more tires.
I have contacted my State Representative as well concerning this problem and the burden this kind of criminal act can have on a Texas resident.
I am humbly asking you to please give me an estimate of how may tires are currently on this property.
This is the email sent to the Beaumont office; reminding him that we had spoken may times.  Further, the "200 to 3oo" tires had been paid for and removed. However, when the mandated Texas recycle location called me saying they had 1,400 tires, I needed to pay for; I told them I'll pay for 200 or maybe even 300 (at about $1.50 per tire),but I sure as Hell was not paying for 1,400 tires.
Therefore the original complaint HAD been cleared up at a cost to me, however, the 200 tires suddenly appeared back on the property along with 1200 more tires dumped on the property; there were now NOT 200 but 1,400 on the property and I was working diligently to get these moved off.  Although the Beaumont office informed me that the likely culprit a Mr. Williams, was a habitual violator and had dumped tires at many other locations! I never received any further correspondence from the Beaumont office, nor any indication that this office had contacted Austin to at least explain that the tires were dumped on the property by a third party and I was virtually the victim of a crime!
However, despite numerous phone conversations with the Beaumont office previously, Mr. Clingapeel was never able to offer any assistance, ideas of how I could arrange locally how to move the tires, or even where temporary labors staged themselves in Beaumont, in case I had to drive down personally, rent a large truck, hire temp labor and get the latest fiasco of tires moved myself.
Note the response from the Austin bureau; was made out to "Mr. Williams," who was explained to me as someone who was a habitual violator by the Beaumont TCEQ office. I didn't receive a response personally..
Mr. Williams,
The ultimate goal here is to cease further disposal of the and to remove all of them from the property. Whether it is 200 or 1,400 tires, they all have to be removed from the property. I will talk to my management tomorrow morning and see if anything else needs to be considered for this case, like Mr. Williams not being responsive. But unless the tires are removed from the property, the case will most likely have to proceed as is. The 200 tires that we used for the case is an estimate, but if we account for the actual number, it might affect the penalty. Again, the ultimate goal is to remove all of the tires. Let me know if you have any other questions.
Regards,
Jonathan Nguyen, Enforcement Coordinator
Waste Enforcement Section
Texas Commission on Environmental Quality
In the interim, the then Mayor China had requested the use of the building and property for a 501 3C organization Hardin-Jefferson Hunger Initiative. I told him that I was working to find someone to clear the land, however if he could get a team in there to do it, that I would donate the building to them for the next year, at minimum.
> > SUBMITTED INFORMATION: > > NAME > Nelson Thibodeaux > >  COMMENT > Mayor Walker, it was a pleasure to speak with you. > I am hopeful we can work together to resolve this eye sore in China > (that was a criminal dump of tires of this property) and allow you to > go forward with your charity efforts. > > Certainly, I will agree to your use of the building at least for the > next 12 months at no charge. In the meantime, I will continue to > pursue my efforts to clear this property so that it is my name only. > > Please feel free to call me at any time  xxxxxx(cell) with ideas > on how we can work together for the benefit on China, Texas and your > food charity efforts.
Thank you Mr. Thibodeaux. We are already working on what we can do to rid the City and you of the tire issue. John Walker Mayor On 2017-03-02

However, nothing came out of the Mayor's efforts.
Regardless of the tone of the email sent to "Mr. Williams," instead of me, I continued to work on the issue.  After all China, Texas is a 6 hour drive from Colleyville.  However, I remembered that a long lost cousin originally from China had moved back to Beaumont after living several years in California.  I called him for help.  I had started ads in Craig's List for anyone to pick up the tires from the location but needed someone locally to watch the tires moved and count how many tires were actually involved (due to cost of recycling cost.
In the ad, I agreed to pay $500 for the removal and all expenses at the tire recycle location.
After literally, 6 responses and not shows, my cousin, Roy Thibodeaux and I finally found someone that actually showed up to the location to move tires.  Believe me without any contacts left in China, my cousin was a welcome angel and he worked days on end to help resolve this matter, I owe you cousin!
He went out to the location and much to me a bunch of surprising photos, seen here.  This property had never been in this kind of shape in 71 years!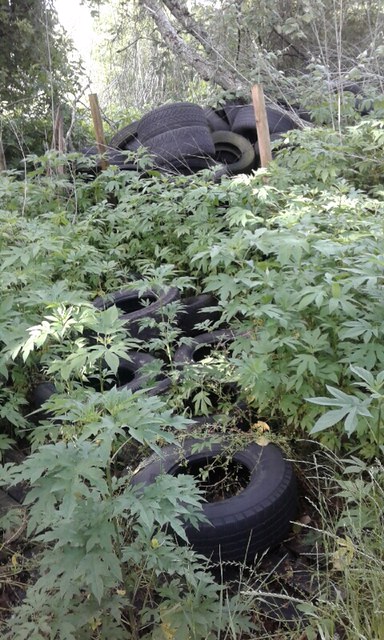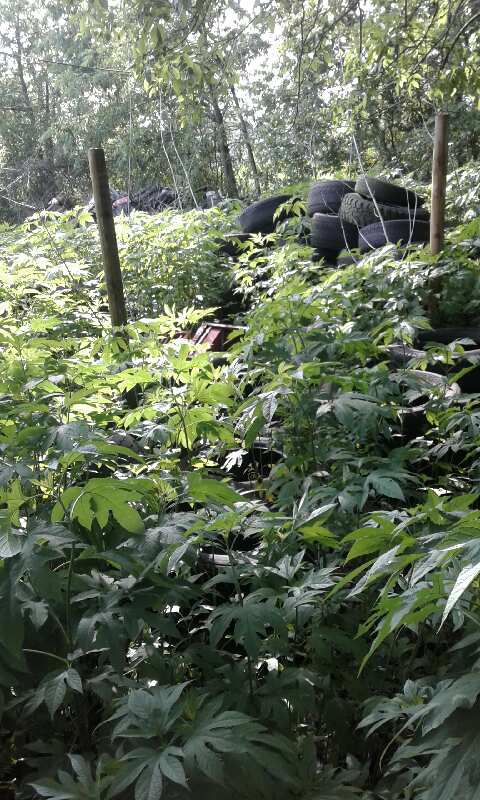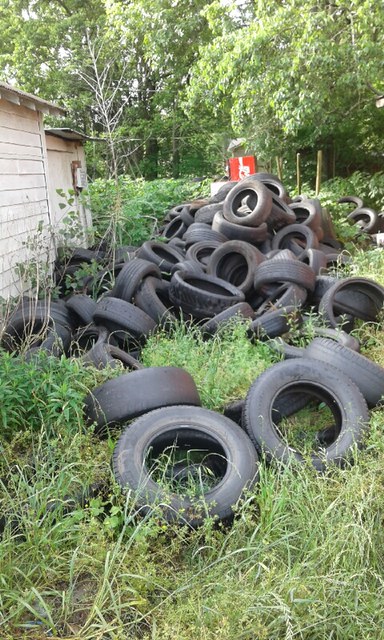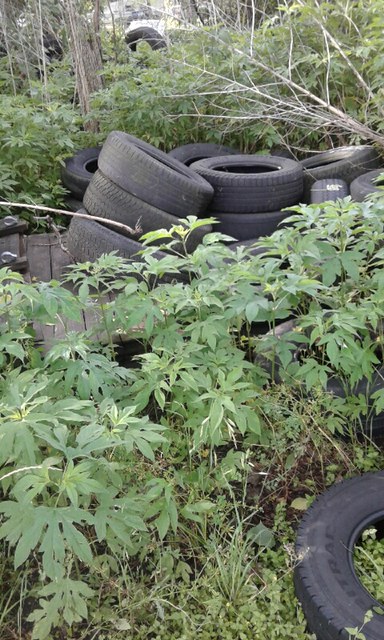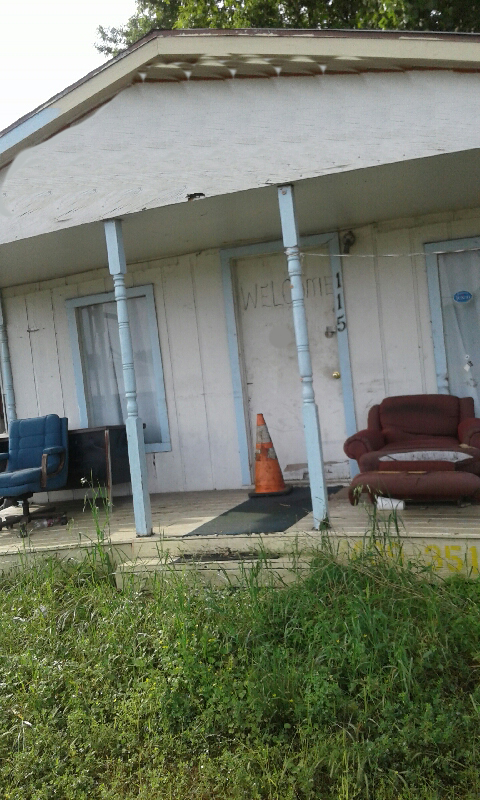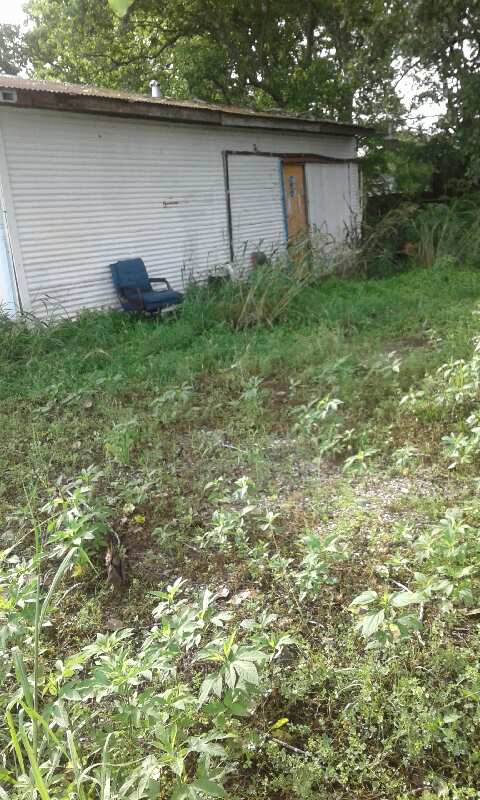 The entire lot had turned into a giant dumping ground of tires, junk furniture, weeds, etc.  I increased the pay to $600 to also clean the weeds out of the lot, plus what would turn out to be another $1,295 of recycle charges for a total of $1,895 in further expenses.
In the midst of the 7 days it took to remove all these tires, I receive the following from the TCEQ: Final TCEQ Ltr try tor reach, note on the letter I have written the name of the individual "coordinating" the "case."   I clearly explained on the phone to Mr. Nguyen that the violation they were referring to was the ORIGINAL notice.  That I HAD moved these tires only to be a victim of a criminal act when the 200 ties turned into 1,400.  Further, that we had finally completed the cleanup.  He told me to send to him copies of the recycle receipts, on of which is below along with the photos, before above and after below;
April 25th Receipts

 I sent  5 separate copies of receipts to Mr. Huan Nguyen at the Texas Commission on Environmental Quality, along with photos below;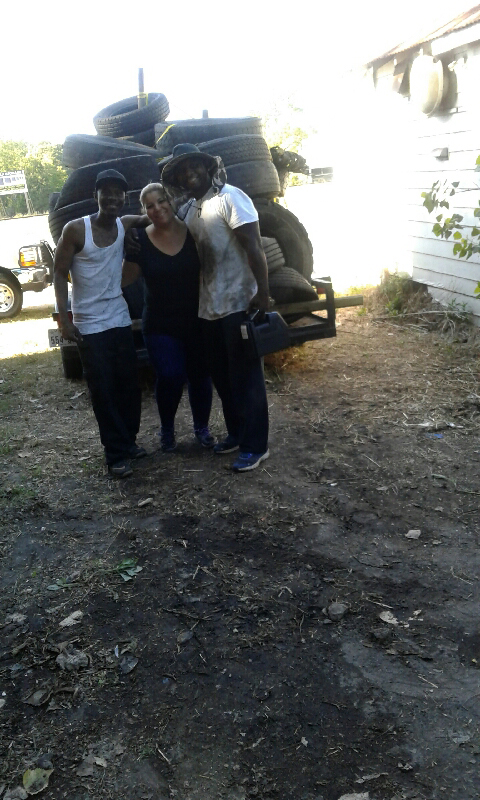 The last load out of 10 loads to remove the tires.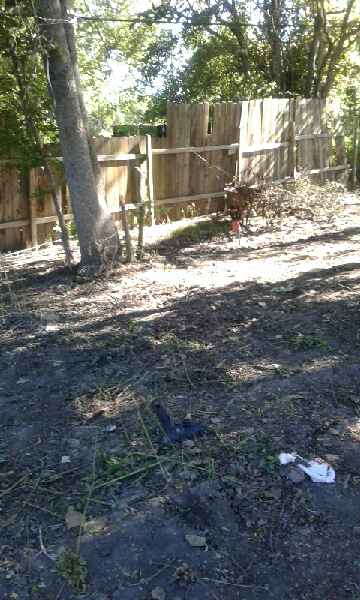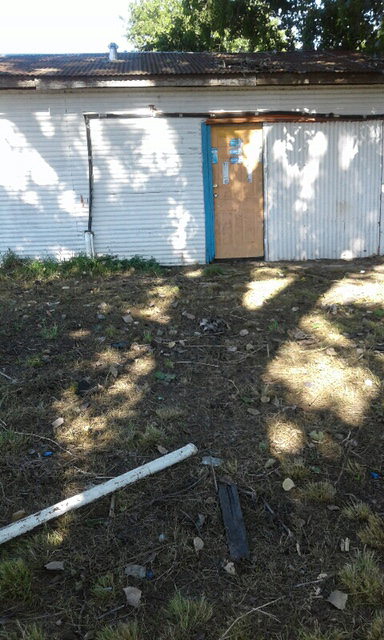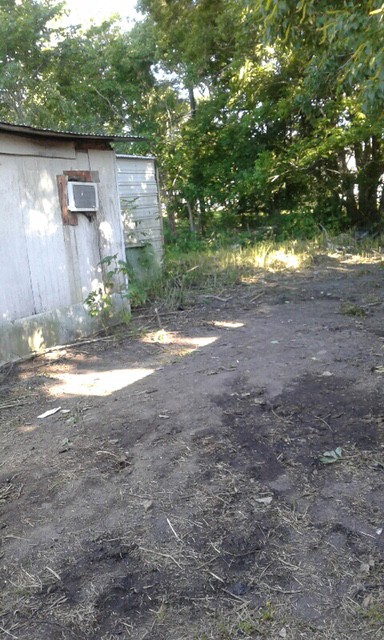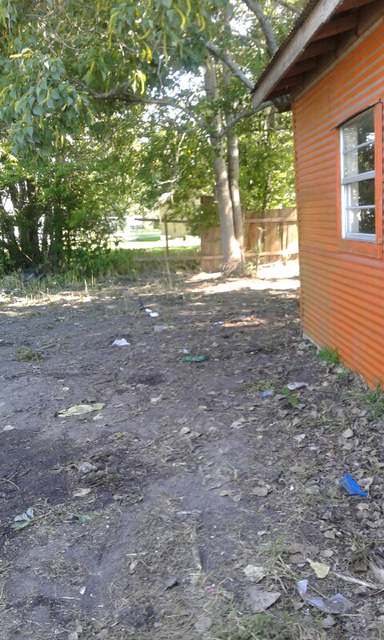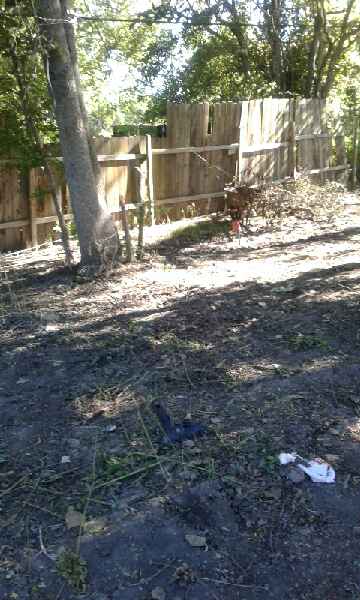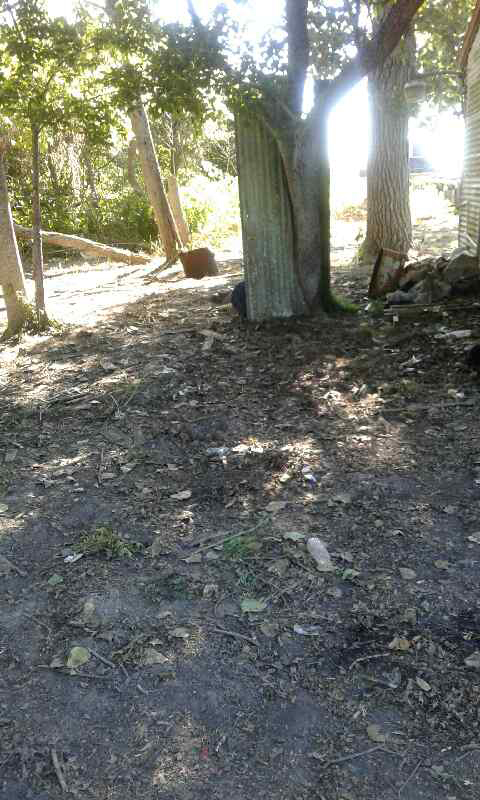 After several conversations, sending copies of the recycle bills, sending before and after photos to Austin;   the following was the email response;
Huan Nguyen
TCEQ- Nelson Thibodeaux and Worthy Williams
Mr. Thibodeaux,
After reviewing what you have sent us, we can revise the proposed agreed order to recognize compliance, which will remove the technical requirements. Unfortunately, since compliance was achieved after the initial settlement offer, the penalty will still stand. I will be sending you and Mr. Williams the revised proposed agreed order sometime next week.
If you have any further questions, please let me know.
Jonathan Nguyen, Enforcement Coordinator
Waste Enforcement Section
Texas Commission on Environmental Quality 
This means than a fine between $2,100 and $2,700, in addition to the approximate $2,000+ I had already spent trying to get the situation resolved, would be assessed against me, although I was clearly the victim and had spent hours of time and money to resolve a situation, without any help guidance or suggestions from the State of Texas demanding action on someone that was clearly the victim of a crime.       Needless say I blew a cork.
The only thing left was to get in touch with my State Representative, however the legislature was in session and I knew ,he had a brutal busy schedule.
Therefore, I reached out to District 98 Representative Giovanni Capriglione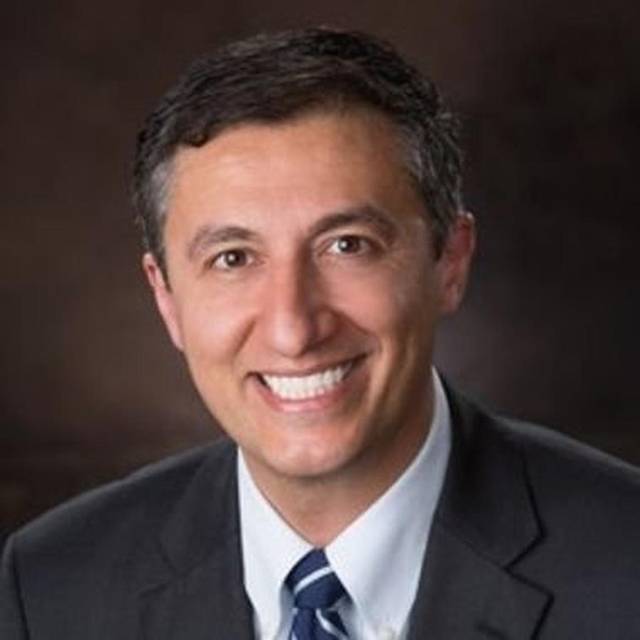 Representative Capriglione's able Chief of Staff
Amanda Calongne, emailed me back after several conversations the following:
Hi Nelson,
I'm still working with TCEQ on a resolution. I hope to have an answer for your soon. Thank you for your patience.
Amanda Calongne
Chief of Staff
State Representative Giovanni Capriglione 
It was my understanding, literally with a full schedule in Austin, that Gio took the time to walk over to the TCEQ and speak to someone.  He apparently was capable to shake the Bureaucratic brain block for at least a moment, because the following letter was finally received:
Final TCEQ Ltr 001
A note about Representative Capriglione.  As Editor of LNO, I have not always agreed with Gio's actions on the local scene.  In particular, his propensity to become involved in local elections, supporting individuals that have also been city council candidates simultaneously while running for Precinct Chairs.  However, he continues to be a very active conservative legislator.
And most of all, a tremendous servant along with his Chief of Staff, to take time from his busy schedule to resolve a bureaucratic quagmire for a citizen.
As a follow up, I have made the property and building available to the 501 (c) (3) group known as Hardin-Jefferson Hunger Initiative at no charge at this time.