Resident thanks Colleyville police officer for saving her life and home
In the middle of a stormy night Ava Fryer heard and saw the "loudest crash and flash." Lightning struck her house, starting a fire.
She opened the door into her garage and her garage doors were open. A Colleyville police officer was in her driveway. It was Police Sgt. Kevin Walling who had seen the lightning strike from the nearby Justice Center and came to check on everything.
"Had Sgt. Walling not been in my driveway I would not have known what happened and had no idea my roof was on fire," Fryer said. "He saved my life and my home, along with the best firemen on the planet."
Sgt. Walling called the Fire Department and made sure Fryer was in a safe place and had everything she needed while the firefighters put out the flames. Fryer said there was minor damage to her home. She had thanked the firefighters several times and even prepared dinner for them, but she has been looking for a way to properly thank Sgt. Walling.
She finally got her chance to publicly thank him at the July 11 City Council meeting.
"The police and firemen were all so kind and caring and helpful throughout this whole night," she said. "They could not have been more perfect."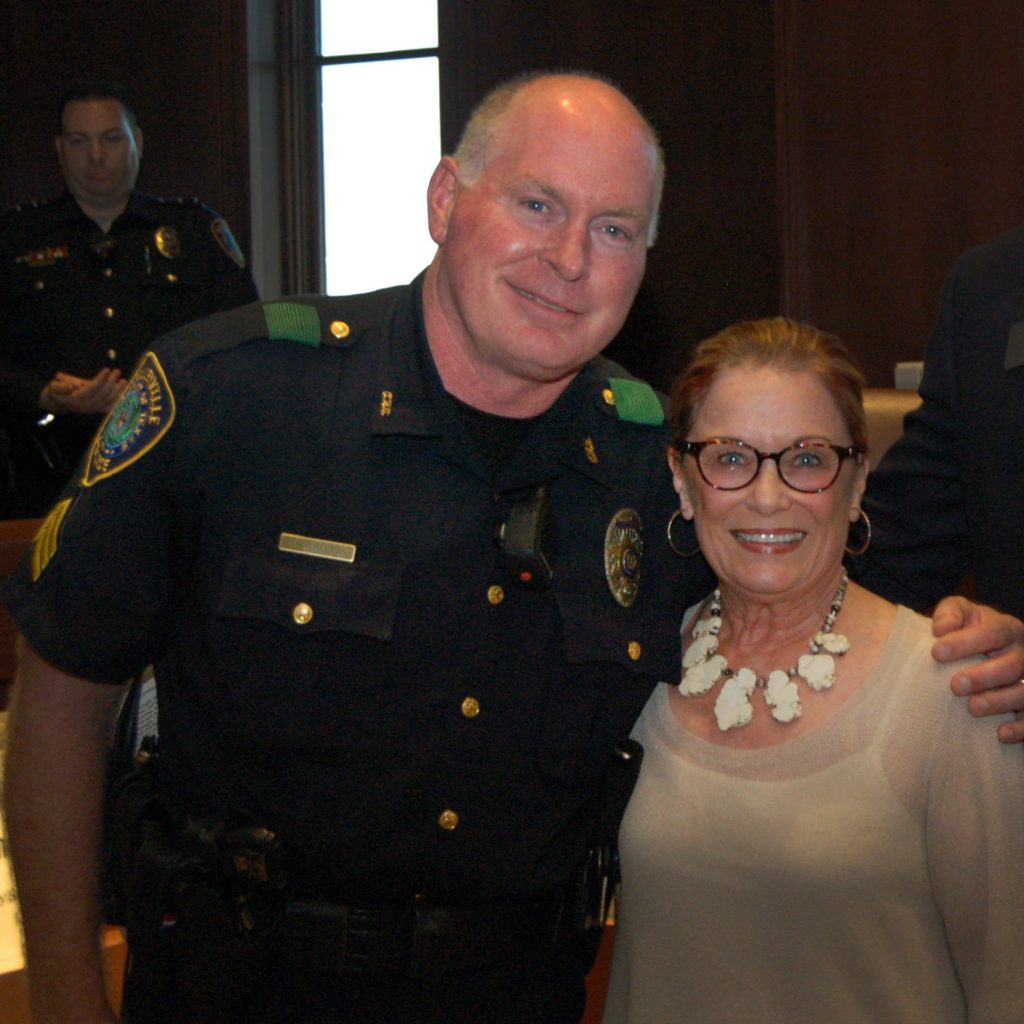 Sgt. Walling, a longtime veteran of the Colleyville Police Department, gave Fryer a hug and said he was just doing his job.
"Ms. Fryer's thanks is much appreciated, but I was just doing my job," he said.
Mayor Pro Tem Bobby Lindamood led a standing ovation at the City Council meeting.
"Sgt. Walling is a class act and a reason we're one of the safest cities in Texas," he said. "The men and women of the Colleyville Police Department truly care for the people of this
Officer Kevin Walling has had a storied career in the City of Colleyville and certainly can be designated as a Colleyville Hero!
Since 2000, the LNO Search Engine returns separate mentions of Officer Kevin Walling 360 times! 
The following are previous recognition of Kevin Walling and only make up a short list….by LocalNewsOnly.com
Police Officer of the Week..Kevin Walling… and Arrests as Reported by the Colleyville Police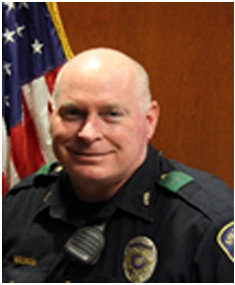 Sergeant Kevin Walling has worked for the Colleyville Police Department since June of 1999. During his tenure on the department Sergeant Walling spent seven years as a Detective with the Criminal Investigations Unit. He is currently assigned to a patrol shift as a supervisor. He has a master peace officer certificate and is a certified Texas Commission on Law Enforcement Instructor. Sergeant Walling stated that "I enjoy being a Police Officer and working for the City of Colleyville. When I'm not at work I enjoy hunting, fishing and going to Roatan to our family beach house".
Sergeant Walling has been featured many times in LNO's coverage.  Besides being a major motivator for the BBQue Cook Off in Colleyville; he is a well respected police officer and humanitarian.
Click on the articles featuring Officer Walling for more of his heroics;
April 28, 2005
Colleyville Detective Kevin Walling …heroics unclaimed, catch a felon, save a life
August 21, 2010 Colleyville, Texas
State Representative Vicki Truitt Presents Colleyville Police with Recognition on the Capture of the "Colleyville Bomber
August 10, 2004
DRIVE 100 MILES AN HOUR DOWN HWY 26, THEN SPIN OUT ON THOMPSON TERRACE IN FRONT OF OFFICER KEVIN WALLING, GO TO JAIL
March 16, 2005
Spring Garden residents are not happy about police presence in their neighborhood..only because they keep showing up at the same home! research and contributing writer, Linda Baker
DFW Masonic Lodge Honors Colleyville Detective and others
By Linda Baker
November 06, 2007 Hurst, Texas