Southlake, Texas—January 15, 2018
New location enables better, faster care and service for patients
—Southlake Dermatology, the area's leading practice and an affiliate of Platinum Dermatology Partners, an elite network of practices, announced today its relocation to 431 E.  State Hwy 114, Suite 300 in the Southlake Methodist Medical Office Building. This larger, modernized office enables the Southlake Dermatology team to provide its growing patient base greater access to quality medical care and aesthetic services.
Since 1999, Southlake Dermatology has been one of the town's most trusted providers of medical, surgical and cosmetic dermatology services, priding themselves in staying current with all advancements in dermatology. Today, they continue to offer the most innovative skin care products and services such as SkinMedica®, EltaMD® sunscreen, CoolSculpting®, Botox®, Dysport® and fillers such as Restylane® and Juvéderm®.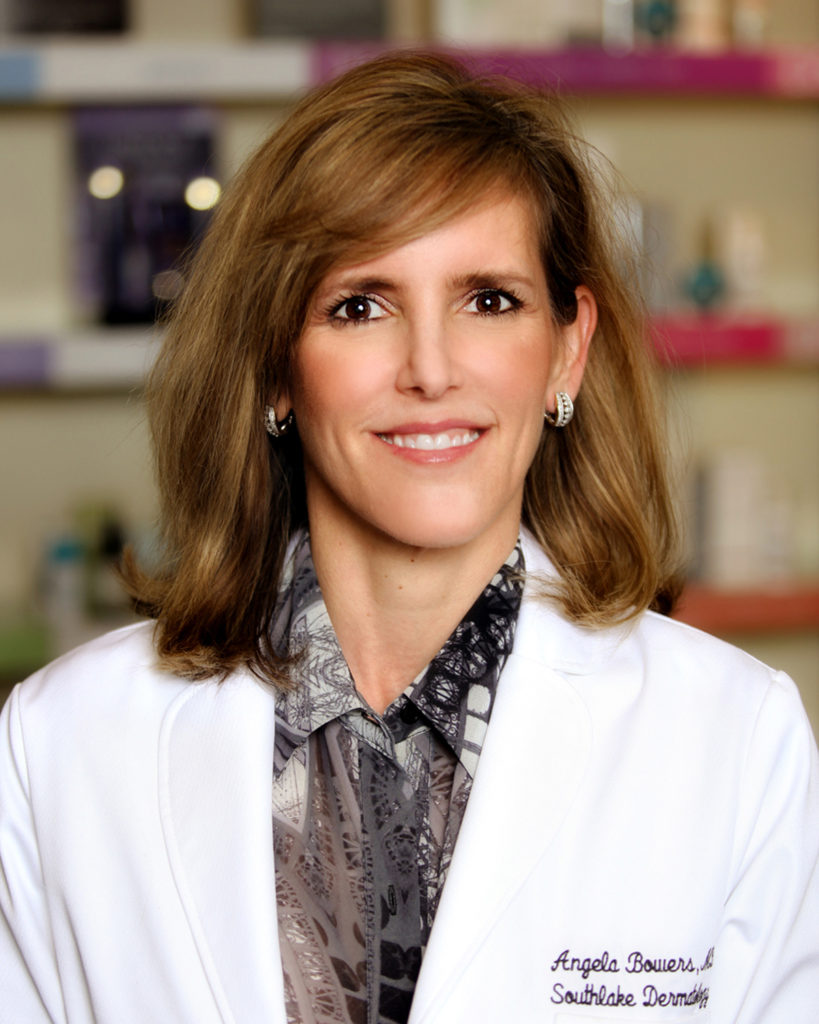 Southlake Dermatology was founded by Angela Bowers, MD, a board-certified dermatologist and longtime Southlake resident. Dr. Bowers graduated summa cum laude from Texas A&M and earned her medical degree with honors in the prestigious Alpha Omega Alpha Medical Honors Society from UT Southwestern Medical School in Dallas.
"We are so excited about this new location where we can serve our DFW area patients more efficiently and effectively," said Dr. Bowers. "Over these 19 years, the growth and success of the practice exceeded anything we could have imagined due to our amazing team. Our friendly, dedicated and service-oriented staff and loyal patients are responsible for our success. This year we will add an extensively trained dermatologist and physician assistant which will improve our capability to serve. We welcome everyone to stop by and see our new office and onsite skincare center, and of course, make their appointments for annual skin cancer exams and check-ups."
Patients can make appointments by calling 817-251-6500 or by writing to us online at www.southlakedermatology.com.
About Southlake Dermatology
Launched in 1999 by Dr. Angela Bowers, a board-certified dermatologist, longtime Southlake resident, and past president of the Dallas Dermatological Society, Southlake Dermatology employs the best medicine has to offer to provide high-quality care to patients with all types of skin conditions and aesthetic desires. Dr. Bowers' and her team's commitment to excellence extends beyond the exam room to include innovative technology, top-of-the-line products, and highly-trained staff. The advanced skills and experience of Southlake Dermatology physicians, clinicians and estheticians enables them to provide the most specialized dermatology services, such as Fraxel®laser, CoolSculpting® fat reduction, and Photodynamic Therapy (PDT) for pre-cancerous lesions. Dr. Bowers and Southlake Dermatology have been the recipients of numerous awards and honors including "Super Doctors" by Texas Monthly magazine; "Best Dermatologist" by Southlake Journal; "Healthcare Hero" by Fort Worth Business Press and "Top Docs" from Fort Worth Texas magazine. They have a strong commitment to supporting local charities such as The Gatehouse at Grapevine, Grace, and local schools.
Southlake Dermatology is an affiliate of Platinum Dermatology Partners, an elite network of top-ranked dermatology practices, where Dr. Bowers is a member of the physician Clinical Advisory Board. For more information on Platinum, visit PlatinumDerm.com.