Feb 16, 2018

Colleyville Republican Club "embarrass themselves"
Ms. Hadley the Republican Club and it's poster embarrass themselves. My understanding is there never was a debate. An analogy I would use is a woman decides she wants to get married so she schedules a wedding and invites a man. The man thinking she is not wife material laughs at the arrogance of the woman putting his name on the wedding invite.

Just like the man owes nothing to the woman or her family and friends Mr Bush and Mr. Caprigleone owe nothing to these attack groups or their friends.
The Colleyville Republican Club shows to have 296 members on Facebook from who knows where. From their Facebook page it certainly looks like their meetings are not that well attended.
They are however attended by the owner of this local news blog. That is approximately one third of one percent of the Mr. Caprigleone's district. That would not move the needle on a test of significance for any political consultant.
Kay Schmidt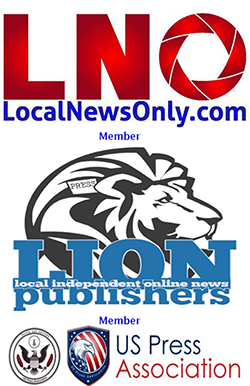 LOCALNEWSONLY EDITOR'S RESPONSE TO;  Kay Schmidt's Letter to the Editor.

Ms. Schmidt, Ms. Hadley has every right to her opinion.  Concerning the "owner of this local news blog attending a meeting," I also attend Nascar Races, doesn't make me a racer, or football games doesn't make me a player, as well as City Council meetings, from time to time, doesn't make me a councilman, as well as the recent Tarrant County Straw Poll, doesn't make me a candidate.

However, "Mr Bush  (I have no idea why he is mentioned?)  and the statement that Rep. Caprigleone  "owes nothing to these attack groups or their friends," I humbly disagree.

This last statement is patently untrue.  Representative Caprigleone owes his constituents an opportunity to see the candidates debate.  Regarding having another conflicting event, apparently Rep. Caprigleone has had "another event" for months to avoid a one on one presentation, along side his opponent.  Further, Mr. Mizani responded in an LNO Letter to the Editor a couple of days ago.  However, Rep. Caprigleone has not responded to LNO on our request to no longer use photos from our news site in attack ads on his opponent.
Giovanni Capriglione accusations that Armin Mizani was ever a Democrat!
Feb 13, 2018 at 3:42 PM
"Many of you have seen the misleading attacks from my opponent. From the very beginning of my campaign, I have promised you that I will tell you the whole truth. I have been up front and honest about my background and my vision for Texas.
Unfortunately, I cannot say the same for Giovanni Capriglione. When I was 17 years old in High School, I preregistered as a Democrat. I have never voted in a Democrat primary election and have the certified records to prove it. In college, I spent one summer interning for a Republican congresswoman. The following summer I was applying for law school. At the advice of an academic advisor, I took an unpaid internship for 4 weeks for Senator Diane Feinstein. As you can imagine, as an unpaid college intern, at most I was getting coffee and donuts for constituents. It was at this moment however, that I realized I did not share the same values as that liberal Senator.
Ultimately, this was my "Reagan moment" and what made me into the Republican I am today. The irony of it all, is that while I was a college student interning for members of both parties, Giovanni Capriglione had applied and personally profited off of Barack Obama's FAILED stimulus package. In fact, Giovanni took at least $30 million of Obama's handouts to profit on the backs of taxpayers. Up to this point he has hidden this fact from you, and I believe he owes us all an explanation." Regards, Armin Mizani Candidate for State Representative – HD 98 www.VoteArmin.com
Feb. 12, 2018

Armin Mizani will get my support because Giovanni Capriglione used the strong support of the Northeast Tarrant Tea Party to get elected.

Once he was elected, he showed his true colors, which aren't red! Armin has the support of many reliable, conservative, upstanding men in our community. One in particular, has great wisdom and love of our city enough to turn her back around to the strong, Conservative city that she has always been when the Liberals opted to "change" the country atmosphere of Colleyville.

I trust his judgement of Armin Mizani. I am looking forward to the debate on Tuesday, February 20th at the Colleyville Center on Riverwalk in Colleyville from 6:30-8:00p.m.

Good luck, Armin Mizani and "DON'T MESS WITH TEXAS" and take good care of her! I KNOW she will be in good hands with you!

Kathy Hadley
Feb 8, 2018
Giovanni continues to embarrass himself. Sad for our district.
Natalie