PEARL HARBOR, Hawaii – February 15, 2018
The Virginia-class fast-attack submarine USS Texas (SSN 775) was welcomed home by friends and family awaiting their return at the historic submarine piers on Joint Base Pearl Harbor-Hickam, Feb. 14.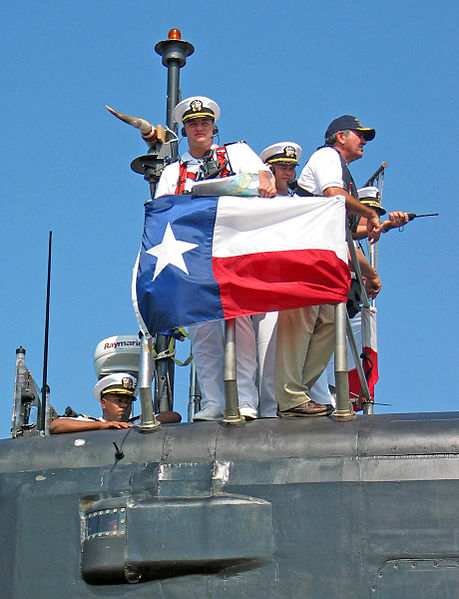 Texas successfully completed a six-month Western Pacific deployment while conducting operations in support of national security.
During the deployment, 31 officers and Sailors earned their submarine warfare qualification "dolphins" and 27 Sailors advanced in rank, including six to the rank of chief petty officer.
"Earning 'dolphins' symbolizes the completion of ship's qualifications and is a testament to the hard work and dedication of not only the individual but also those other members of the crew who trained them," said Cmdr. Mike Dolbec, commanding officer of Texas and native of Manchester, New Hampshire. "I can say with a great deal of pride that these are the finest men and women that I have ever served with, and it is a great honor to be their commanding officer.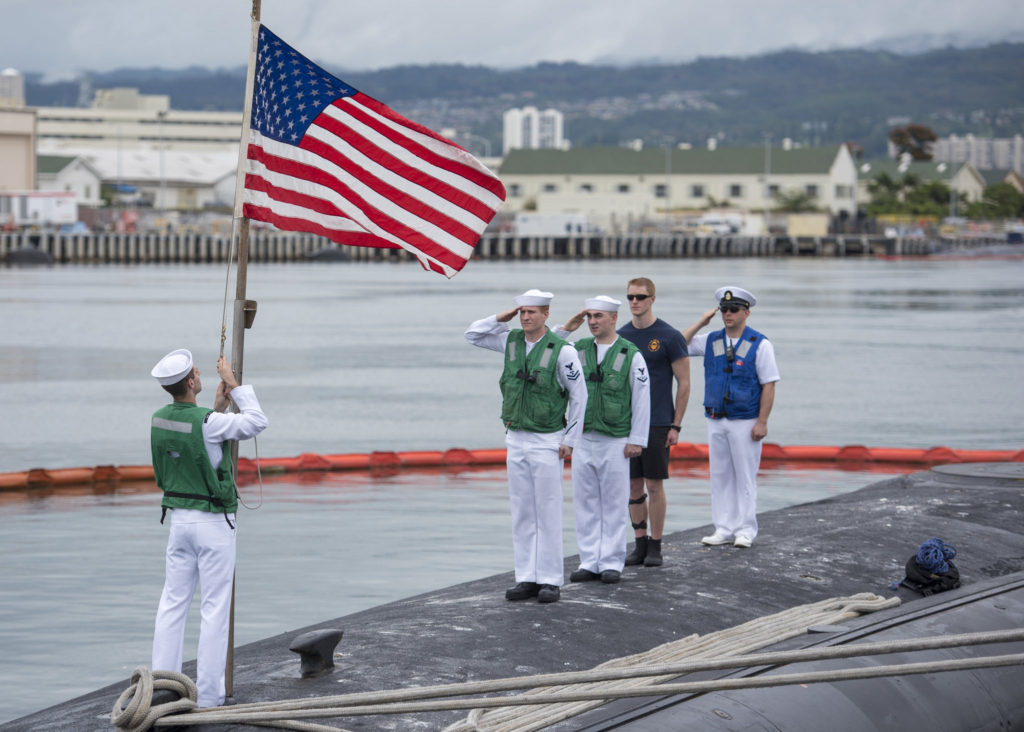 While deployed, Texas executed port calls to Guam, Sasebo, Japan, and Yokosuka, Japan.
"The crew enjoyed all of the port calls but there is always a little more buzz around the boat when we get to Yokosuka," said Machinist's Mate Auxiliary Master Chief Daniel Kloepfer, from Portland, Oregon, and Texas' Chief of the Boat. "There is so much to do with Tokyo so close and many families flew out to meet the boat in Yokosuka."
Upon returning to Pearl Harbor, Dolbec, praised the crew for their hard work and preparation for the six-month deployment.
"The crew worked and trained tirelessly, preparing to execute any mission in defense of our nation," said Dolbec. "In my opinion, every Texas Sailor is a hero, whose patriotism is evident daily."
Commissioned Sept. 9, 2006, Texas is the second Virginia-class submarine constructed and the first submarine to be named after the Lone Star State. The state-of-the-art submarine is capable of supporting a multitude of missions, including anti-submarine warfare, anti-surface ship warfare, strike, naval special warfare involving special operations forces, intelligence, surveillance, and reconnaissance, irregular warfare, and mine warfare.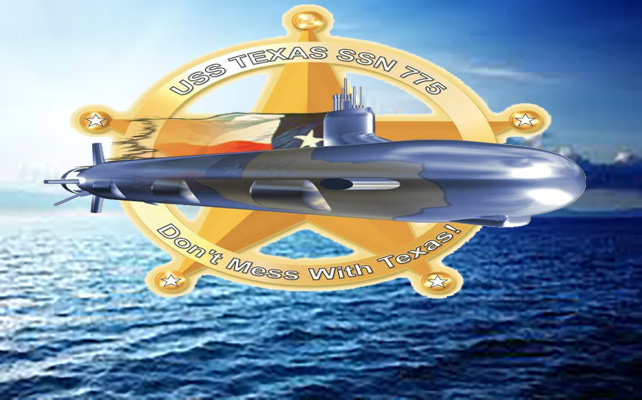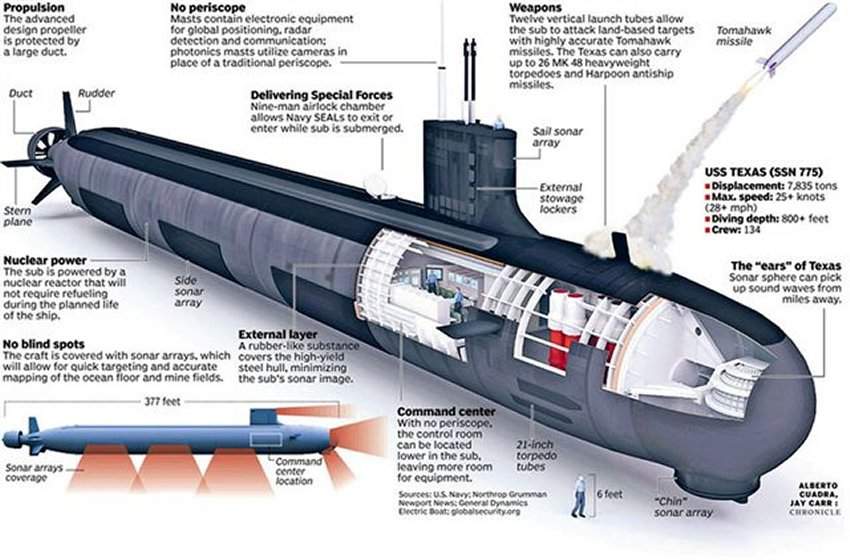 Virginia Class Attack Submarine: Keel laid as USS Texas (SSN-775) 12 July 2002 at Northrup Grumman Newport News, Virginia. Launched, 9 April 2005. Commissioned, 9 September 2006. Homeport in Pearl Harbor, Hawaii as of October 2009.Specifications:Power Plant: One S9G pressurized water reactor, 29.84MW (40,000hp), one shaft with pumpjet propulsor, Improved Performance Machinery Program Phase III one secondary propulsion submerged motor. Displacement, 7,800 tons submerged. Length: 377 feet. Draft: 32 feet. Beam: 34 feet. Speed: 25+ knots submerged. Depth: Greater than 800 feet. Horizontal Tubes: Four 21″ Torpedo Tubes, Vertical Tubes: 12 Vertical Launch System Tubes, Weapons: 38 weapons, including: Vertical Launch System Tomahawk Cruise Missiles, Mk 48 ADCAP Heavyweight Torpedoes, Advanced Mobile Mines, Unmanned Undersea Vehicles, Special Warfare: Dry Deck Shelter. Advanced SEAL Delivery System. Sonars: Spherical active/passive arrays. Light Weight Wide Aperture Arrays. TB-16, TB-29, and future towed arrays. High-frequency chin and sail arrays. Countermeasures: 1 internal launcher (reloadable 2-barrel) 14 external launchers. Crew: 113 officers and men.