Richardson, Texas   March 9, 2018
Families Welcome at The Heights Car Show April 7 in Richardson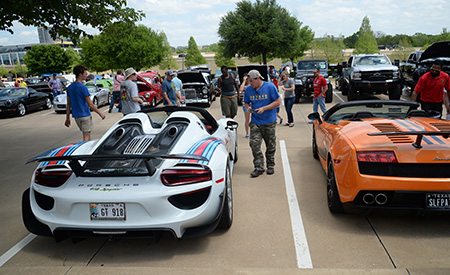 The 11th Annual Heights Car Show, sponsored by Crest Cadillac and Hagerty Insurance, will be held 11 a.m. – 4 p.m. Saturday April 7 at The Heights in Richardson. Last year, more than 470 cars were showcased, ranging from Ferraris, Jaguars and Porsches to American muscle cars, hot rods and military vehicles. There were five vehicles valued at more than $1 million each among the highly coveted cars. The event raised more than $9,000 and collected more than 1,300 pounds of food for the Network Food Pantry of Richardson. 
"What began more than a decade ago as a car show in a church parking lot has turned into an all-day festival that's fun for the whole family," said show organizer Brian Ratcliff. "Many car shows really don't want kids around, but a lot of the people who show their cars here invite kids to get up close to their cars. They love to share their car's history.  This year, Hagerty Insurance will host a Kids Judging Camp to teach kids what to look for in a classic car, and how to judge them on a point system. Parents can register their children for the camp at the Hagerty booth the morning of the show. Judging will begin at noon."
The North Texas Diecast Collectors Club will have a 60-foot, downhill track for kids to race Hot Wheels cars down.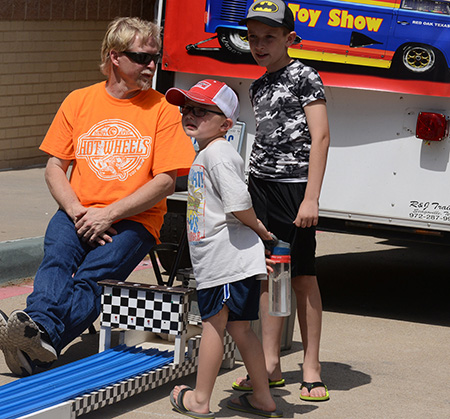 Ken Savage and the Best Kept Secret Band will play classic rock hits throughout the day. Chicken and barbecue sandwiches will be on sale.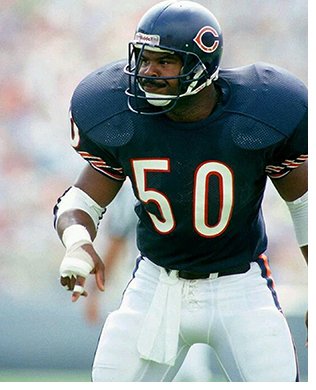 NFL Hall of Fame linebacker
Mike Singletary
will be the guest speaker for the
Heights Car Show luncheon
at
11:30 a.m.
downstairs in
The Brick
 .  Singletary earned All-American honors in both his junior and senior years at
Baylor
. He started 172 games for the
Chicago Bears
during his 12-year career, missing only two games, both in 1986. NFL Defensive Player of the Year in 1985 and 1988, Singletary earned the nicknames 
"Samurai Mike"
 and "
Minister of Defense
" for his on-field intensity. In 1985, he led a Bears' defense to an impressive 15-1 record. He had 13 tackles and a sack in the playoffs leading up to the Bears' 46 – 10 defeat of the New England Patriots in
Super Bowl XX
. Tickets are
$12 each
and are available online at 
https://www.heightsmissions.com/carshowlunch
 or at the door April 7.

Photos by David Alvey
The Heights Car Show is the largest single day car show in Dallas-Fort Worth. And the quality of the cars is remarkable. Over the show's history, it has raised more than $56,700 and donated about 7,700 pounds of food to the Network Food Pantry.
Spectators are free. Show car registration is $20 per car entry or 20 canned food items. Car registration is online at http://heightscarshow.com or on-site 10 a.m. – 1 p.m. April 7.
Founded in 1956, the Heights is located at 201 W. Renner Road at U.S. 75 (Central Expressway) in Richardson. More information at http://www.theheights.org.