Colleyville, TX.  Oct. 30,2018
Television Crews for the Oxygen Channel have been taping interviews in Fort Worth concerning the 2014 murder of Anita Fox on Frontier  Lane in Colleyville.  The case was adeptly investigated by Colleyville PD with K. Maddux as the lead investigator.
The macabre
At the February 2015 news conference, then Chief Mike Holder stated the case was the most complex in his 27 years of law enforcement.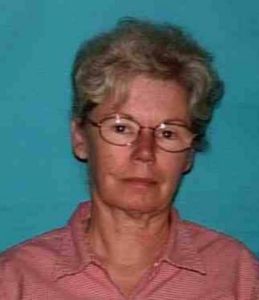 As a brief reminder Anita Fox, 72 was found stabbed and bludgeoned to death in a Colleyville peaceful, tree lined, cul-de-sac.
It has later been learned that, Ms. Fox's own daughter, was a member of a group known as he Irish Travelers.  Members of this group were responsible for the death of Anita Fox and the daughter then would be in line for millions of dollars of her forge life insurance policy.
Al Fox, Anita's son later learned his "wacked out" older sister participated in the insurance rouse and was aware her mother was likely to be murdered to move the time line for collection forward.  Al Fox has used to courts to block any funds from going to the murderers or any other member of this nomad group.
Among those interviewed are members of the Fox family, Detective Investigator Maddux of the Colleyville Police Department, along with numerous others that had some knowledge of the event.  As the Editor of LocalNewsOnly.com, I was invited to be interviewed as well.
Click below to see the actual police report that was released by the Colleyville PD not released until February, 2015 after an Affidavit of Arrest had been filed.  The actual murder was September 23, 2014. 
http://archive.localnewsonly.com/2015lno/pdf/affidavitforarrest_gorman.pdf