Colleyville, Texas  November 14, 2018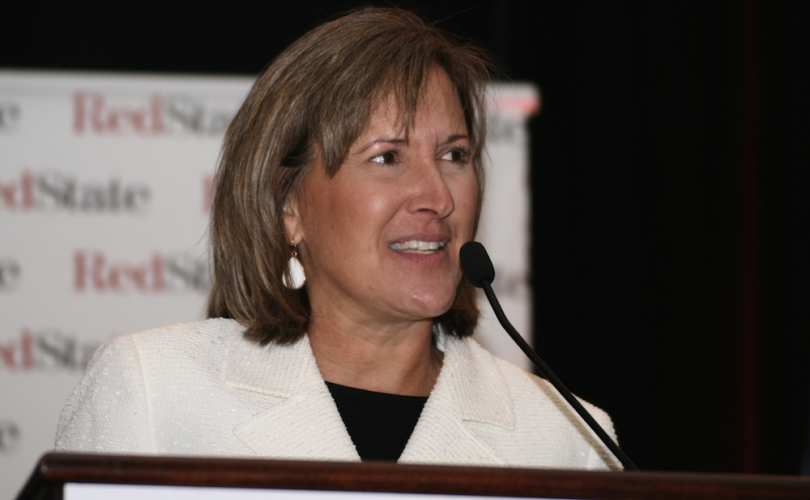 Friends,
It has been one week since our campaign to continue serving the people in Senate District 10 ended in a narrow 51.71%-48.29% loss. Many times after a defeat, especially such a closely fought one, politicians and candidates take to their megaphones and attempt to explain "what happened." I could spend time here explaining some of the numbers behind the numbers, but in reality, it doesn't matter. In politics, as in life, you win some and you lose some. And this time, we came up short. 
I will leave the punditry on "what happened" to others. What I do want to share with you is the pride I have in the kind of campaign we ran and the people who without, we would've been truly lost. 
First, this campaign left nothing on the field. We utilized the absolute best data and turnout modeling available and used it to inform every decision we made. Our field team tirelessly knocked over 130,000 doors since March, having tens of thousands of real, meaningful conversations with voters. We absolutely dominated the sign game–delivering thousands of yard signs directly to the homes of supporters and placing hundreds of 4x8s across the district. Our digital team logged literally millions of impressions, and thousands upon thousands of views and clicks, on highly creative content talking about what mattered to the people. We carpet-bombed mailboxes with dozens of mail pieces contrasting our record and priorities with those of our opponent. We produced and ran three television ads with extremely strong buys on cable and broadcast networks. 
Put simply, we did everything within our power to win this race and I have no regrets. So many of you trusted us with your dollars and we put them to the best use possible, always. With your help, we fought boldly against forces outside of our control, and Tarrant County must prepare to fight harder than ever to preserve our values at the ballot box as 2020 approaches. 
As many of you know, in 2013 I was a stay-at-home mom who was deeply unhappy with her current State Senator, so I decided to do something about it. Now, over five years later, I have a wealth of memories and connections that I never would've made had I not gotten myself into all this. And that is the best part. Because what matters most in life is people. 
People like James Ashby who is a tireless defender of liberty and electing good people to office. James is every campaign's dream. No task is too large or too hard for James. He is a gift to Tarrant County and Texas.
People like Mark Hanson and Sheridan King who have stood with me since the beginning and always did everything possible to support me.
People like Pat Williford who proved to everyone that age is just a number in the fight for liberty!
People like Roy Willis, Mona Bailey and Bill Davis whose financial and community support were irreplaceable for me. Anyone running for office would be blessed to have the steady, unwavering support that these three wonderful people gave to me.
People like Richard and Delores Pell who not only supported our campaign financially but put some real muscle into it as well by distributing signs themselves.
People like Cody and Tara Campbell and Vince and Mona Puente who opened up their homes to fellow liberty lovers (and assuredly some strangers) to raise money for our campaign. And I will never forget racing Dan Patrick in boats at the Puente's home!
People like Jill and Fred Tate who were always there and willing to help in whatever way they could.
People like Russ Bafford who drove in from Denton County just about every Saturday to put in the time for our campaign. Just wow.
People like Jonathan Grummer who was our unofficial 2018 volunteer blockwalk hype man–keeping the troops excited and energized. Always such a happy warrior.
People like Warren and Annette Norred who were always just a phone call away for anything that I or this campaign needed. My appreciation for them cannot be overstated.
People like Congressman-Elect Ron Wright whose friendship and support was so genuine and strong. His victory is a victory for all Texans as I know he is off to do such great things on our behalf in Congress.
People like Ian Myers, Pat Gallagher, Don Klick, Randy King, Steven and Leah Woodworth, Judy Laing, Graham Norris, Dinah Rowland, James Wilson, Danita Gonder, Suzie and Allan Solmon, Dawn Neuman, George Dodson, Derrick and Christina Wilson, Joel and Karen Starnes, Kerry and Raul Gonazles, Fran Rhodes, Ken and Mauri Karger, and Col. Michael Spraggins who all put in the thankless, hard work like volunteer phonebanking, blockwalking, working polls and delivering signs–the activities that no one wants to do but are essential for a grassroots campaign like ours.
And so many more people had impacts big and small on what was truly the journey of a lifetime.
I am extremely thankful for the many conversations I've had since Election Night with supporters in the district and across Texas–y'all's words have meant so much to me. I have truly been moved by the grace, humility, compassion, and love that has been expressed online by so many supporters as well. And, of course, I could not have done this without my husband Phil who has done absolutely everything possible to support me in this endeavor.
But while we may grieve, we should not question. The work is ours (and did we work!), but the results are His. 
Only in America can a story like mine be written. That is the gift of this country. That is the promise. And I can't wait to see what's next.
In Liberty, Always,