Irving,  Texas   December 3, 2018
By Nelson Thibodeaux, Editor and Owner LNO
 A crowd of more than 500 attended the annual recognition event for those considered to be leaders in the Conservative Cause in Texas.  The 12 recognized are shown below in the program: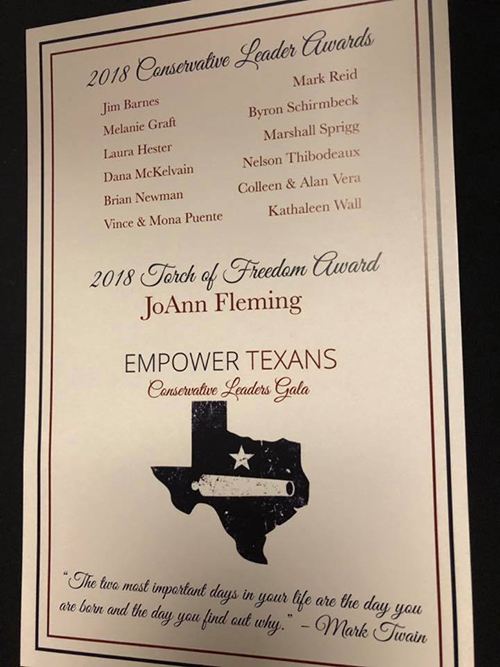 Please note that LNO's Editor, Nelson Thibodeaux, was recognized as one of the 12 recipients of the Empower Texans Sword below;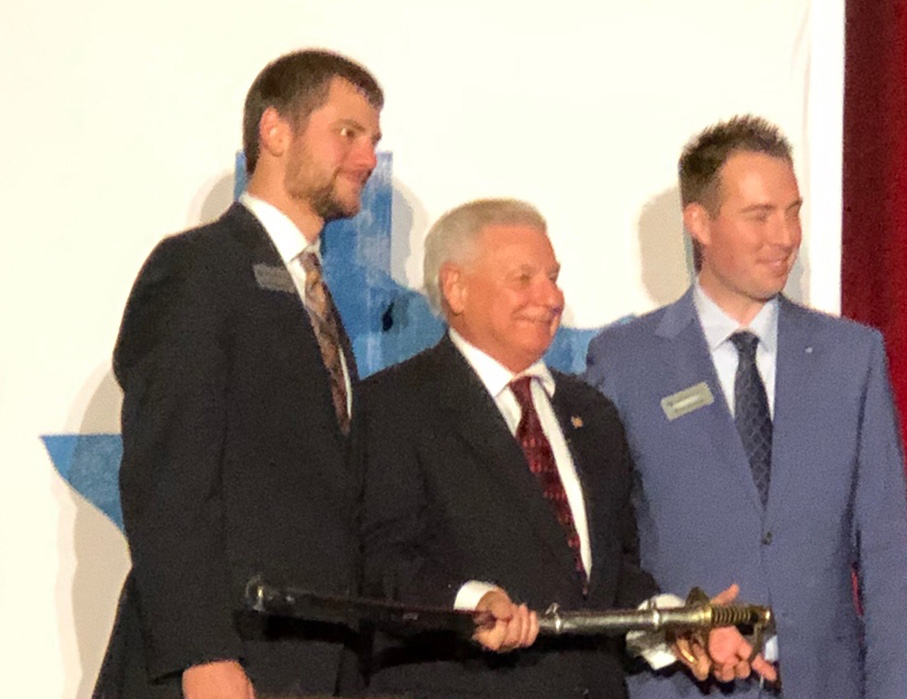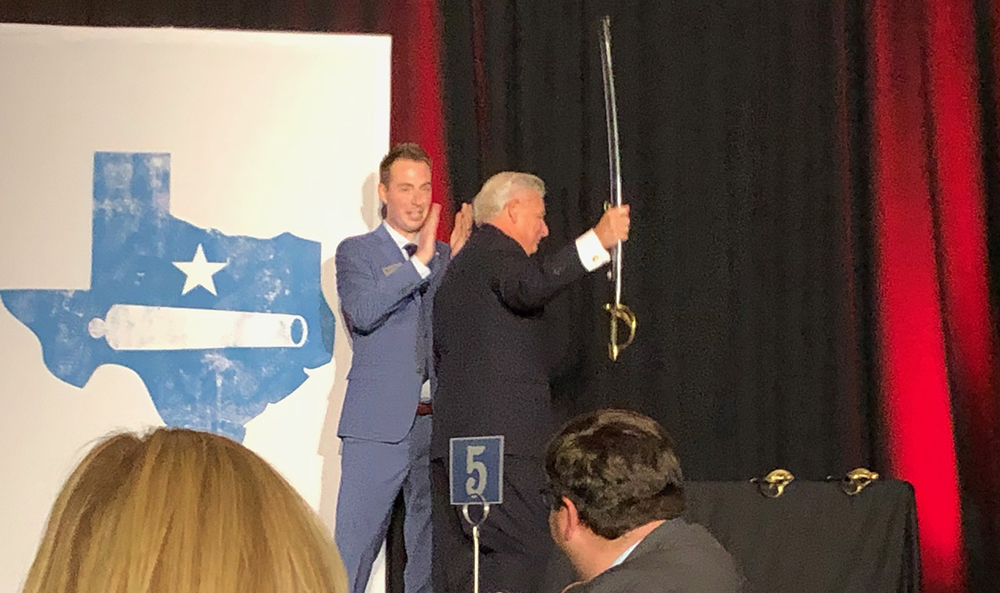 Ross Kessig, President of Empower Texans and Nelson Thibodeaux with the illustrious "Empower Texans Sword."

However, the recognition must include our IT expert, Chris Waguespack, for his expertise and technical support, OurSports Guru – Lonny Watson, for his reporting on local area High School Sports and our long time Police Reporter- Linda Baker (a loyal Democrat), as well as, other contributors of information and Financial Support of LNO,  Initial supporters, Dennis Johnson and Frank Carroll, and most importantly this recognition should be shared by the readers and supporters of LNO.


Closing remarks by Empower Texans CEO, with a quote from Mark Twain, " The two most important days in your life are the day you are born and the day you find out why!"
Thank you for 18 years of support through thick and thin!   As as well for support of my Personal trials (literally) and tribulations over the years.
Thank you for helping make LNO an important part of your news sources.