March 22, 2019
Editorial by Nelson Thibodeaux
Photo of the three Challengers to the current incumbents of Colleyville City Council below:


Mark Skinner                       Vanessa Steinkamp                 Jon Bullock
As has been the trend of opponents of the present Colleyville City Council; the sniping, accusations, ridiculous claims and misrepresentations are limited to Facebook private groups and secretive meetings in Colleyville homes.  But don't expect them to show up at Colleyville's own Republican Club event for an honest discussion of issues.  It has become almost comical that the incumbent's opponents suddenly have embraced conservative politics after spending years opposing conservatives in office, when deciding to run for office in Colleyville.  The moderator of the evening's event was Tarrant County's Republican Party's Vice-Chairman, Shadid Shafi's.  Was there a more sinister reason the challengers did not show?  Was this somehow in protest against Shadid, as part of the fringe wonderlings,  who called for his resignation in the past?


Councilmembers Tammi Nakamura,  Vice Chair GOP  Dr. Shahid Shafi, Councilmember   George Dodson
It was announced in advance that Dr. Shafi would moderate the Colleyville GOP debate; yet all three challengers decided to snub Dr. Shafi and the Colleyville Republican Club.
Whatever the reason, please spare the faux love of the Conservative Republicans this year; you are not or ever have been a supporter, except at Colleyville election time, when you suddenly become Barry Goldwater.
Unfortunately these challengers attempt to stir up Stormtroopers  from GCISD by pretending this incumbent City Council, somehow  doesn't support the School District.  The city council of Colleyville  has absolutely no jurisdiction over GCISD. There is no indication that the current council has done anything but cooperate and support GCISD.
However, there is a major difference with the City of Colleyville and GCISD; the City of Colleyville is not hundreds of million dollars in debt.  The City of Colleyville does not gobble up 60% of your total tax bill. And the City of Colleyville residents are a minority group in GCISD with Grapevine's population virtually twice the size of Colleyville.

Here is the problem, the existing incumbents turned around the direction of Colleyville's council 360 degrees from the previous gavel down grandmothers wanting to speak to council, but being very open to high density developers.  This group, starting with a rewrite of Colleyville's City Charter and followed by an unheard of 86% victory providing the voters an opportunity in Colleyville to set Term Limits!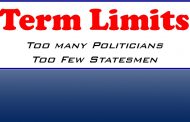 The current city council unraveled the hated Tier water rate system in Colleyville, tackled the scary uptick in property taxes, by holding the 2017 amount paid to the 2018 property taxes through an ingenious effort of offsetting the upward spiral of property taxes by balancing 2018 with 2017 taxes.
Mayor Richard Newton and this city council rid itself of a City Manager, frankly with questionable financial activities in the city, with a professional new City Manager that has resulted in not only a more productive city staff, higher pay for our first responders and a high morale amongst those who work for all of us in Colleyville.
Local News Only can request the challengers platforms but gets no response, we will still post their platforms if received at editor@localnewsonly.com, without comment.
It seems the challengers road to city council is to stir up the PTA groups from last year's election; however, only Colleyville residents vote for our city council, however the challenger to Mayor Newton, Mark Skinner, apparently has set his fundraiser to be held in Grapevine.
At the CEO group, a much smaller crowd than the Colleyville Republican meeting,  challenger Steinkamp made a reference that Colleyville should be more like the City of Chicago, …yeah no kidding, now maybe that statement is one reason the challengers don't show up for a real debate.
Expect to be bombarded with negative campaign snipes at our Mayor and Mayor Pro Tem Lindamood and a great leader in Councilwoman Tammi Nakamura.  You can bet the challengers are working on an "October Surprise" type of attack before the election.
It seems, behind the scenes, while talking about economic development, we have Facebook Terrorists recommending that citizen boycott certain businesses because of their suspected support of the incumbents.  I am not kidding…this idiotic idea was actually originally hatched a few years ago by disgruntled losers with very different ideas in contrast to the current incumbents.
However, for these candidates to be taken seriously, perhaps they should show up and allow the citizens see the contrast in candidates and positions; but their selection to date, is to remain ghosts in some sort of stealth campaign strategy!  Hoping Colleyville voters will vote for the smoke and not the substance.